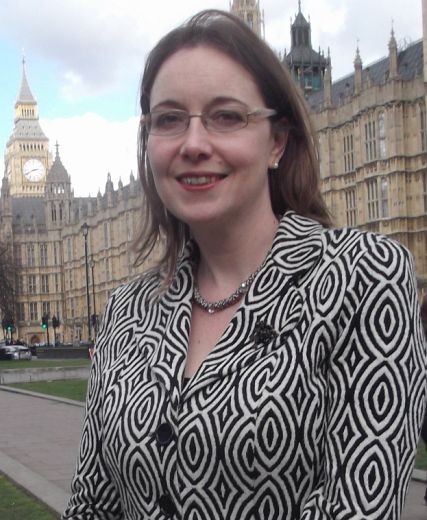 With thanks to Kenneth Hutchison, Parliamentary Assistant to Dr. Eilidh Whiteford.
The SNP MP for Banff and Buchan, Eilidh Whiteford, has called for the UK Government to come clean to Parliament following the revelations that the Prime Minister knew of a failed Trident test just weeks before a vote on renewal of the UK's WMDs last year.
PM Theresa May refused four times on Sunday's Andrew Marr Show to answer the presenter's question on whether she knew about the test failure before the vote was taken.
Parliament voted to renew the deterrent, which experts believe could cost more than £200bn.
SNP MPs opposed the renewal, while Labour were divided. Each missile is estimated to cost £17m, and only five tests have been carried out since the year 2000.
During an Urgent Question to the Defence Secretary yesterday, Michael Fallon MP refused to confirm the details of the failed test, whilst a US Official confirmed the information to CNN.
Dr Whiteford said:
"Whilst the Defence Secretary was refusing to confirm any information during today's Urgent Question, a US official briefed news channel CNN on the details of the failed test mission.
"It is simply not acceptable that the UK Government has not come clean on the facts of this failure, but US press outlets have received an update from officials in the White House.
"The Prime Minister has real questions to answer about why parliament has not learned about this failure until now, despite knowing the about the failure when she came to Parliament to force a vote on the renewal of the deterrent.
"Notwithstanding the immorality and expense of weapons of mass destruction, capable of incinerating cities, the Government's stonewalling of legitimate questions about whether the system is working properly only fuels concerns about Trident."
Comments enabled – see comments box below. Note, all comments will be moderated.