The usual Keith battle cry of "Come on Maroons" was always going to carry ambiguity when Banffshire's finest were drawn against similarly-attired Arbroath in the Scottish Cup 3rd round. David Innes took up his regular spot beside the Kynoch Park dugouts to report for Voice.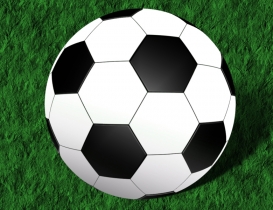 After last week's farcical Kynoch Park abandonment due to floodlight failure, Keith's Scottish Cup tie against Arbroath was never likely to fall victim the same way. Not when the 200 additional Lichties come to town in noisy and good-humoured spirit. With Arbroath among the SFL Division 2 pace-setters and Keith's unpredictable form, the clever money was on a comfortable victory for Paul Sheerin's more experienced squad.
Possibly taking inspiration from Culter's plucky draw in the early kick off, Keith matched Arbroath's aggression and pace with no-nonsense safety first defending and might even have had a penalty when the visiting 'keeper seemed to foul Graham Lonie who himself had just been booked for a challenge where he clearly won the ball.
Arbroath made chances but Keith no 1 Andy Shearer kept them out and a stunning double save from two point blank shots was a first half highlight.
Arbroath spent the early part of the second half putting pressure on Keith, but resolute defending, with Shearer continuing his earlier defiance, kept Keith in it. They almost took the lead, in fact, when Cammy Keith hit the post and when Jonny Smith came on to help the lone striker upfront, they began to trouble Arbroath's defence.
It was well into injury time when an error by Garry McNamee saw Arbroath's Steven Doris set free in the Keith box. Inevitably, he went down under a tackle, heroic Keith stopper Kris Niddrie was red-carded, and player manager Paul Sheerin coolly did the needful with the penalty. 94 minutes gone and a cruel exit for the brave Maroons.
All the more galling for a Highland League club was the loss of tournament sponsorship money for innocuous looking yellow cards for Lonie and McAskill and Niddrie's injury time red.
The draw for Round 4 of the Scottish Cup will be made on Tuesday 22 November. Arbroath will feel fortunate to be in it and will rarely face a fiercer challenge than they did at Kynoch Park.
It's back to auld claes and porridge for Keith. Due to progress in the Cup, participation in the Aberdeenshire Cup final and enforced idleness as Buckie and Forres replayed cup ties when due to visit, Keith have already lost ground by five games. Add the need to rearrange last week's abandoned Deveronvale game and the inevitable postponements due to the upcoming Banffshire winter and it's going to be a long season.
They can take heart, however from this brave performance. Repeat it on a weekly basis in the league and the Maroons will have a huge influence on the destination of the 2011-12 championship flag.