Shock after shock for Highland League fans as last Saturday's results came in. Voice's David Innes explains.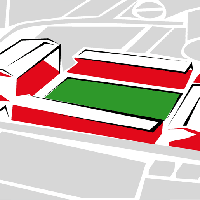 Deveronvale, perennially among the clubs tipped for trophies, are one of four clubs sitting on no points after Clach, unlucky at Buckie last week, came raiding and sauntered smugly back to the Highlands with all three points and a stunning 3-0 victory.
Buckie themselves found earthly reality again after being on a cloud since last season's title win as Brora Rangers eased past them 2-1, consigning the Jags to what was probably a silent and reflective journey down the coast.
Fraserburgh, three goals ahead of Turriff United at Bellslea, somehow lost their way after Graham Johnston's sending off and United showed resilience after their opening day mauling to score three in the last fifteen minutes to win 4-3. Decorators in the Broch area may wish to tender for the contract to repaint the home dressing room as Charlie Duncan's expletive-heavy post-match rant will have blistered the emulsion from the walls.
Cove Rangers looked down and out at half time as Inverurie Locos led 2-0 in a fixture that is always looked forward to, but, showing the same ability to defy the laws of time as their namesakes at Ibrox, equalised so far into injury time that church wardens across the NE were thinking of opening the doors for the early morning Sunday service. Rothes followed up last week's shock win over Huntly by coming away from Mosset Park Forres with a creditable 1-1 draw, leaving them in the mid-table pack with four points.
How much easier it would be for fitba statisticians if every team had a striker whose name was the same as the team's
Formartine United, tipped as contenders for the 2010-11 title, slipped in comfortably behind the leaders as two goals from Stuart McKay and Barrie Stephen's first goal for his new club saw Fort William's brave effort in equalising McKay's opener rendered meaningless as they lost 3-1. Also in the bottom four are Strathspey Thistle, defeated heavily 5-1 at Wick for whom Richard Macadie and Gary Weir each scored twice although the four goal margin was tough on the Grantown Jags.
Only two teams are on maximum points after their opening two fixtures. Lossiemouth came out of their Grant Park tussle with Nairn County with a 2-1 win. Stuart Strathdee's goal for Lossie was a marvellous affair but Ross Grant equalised for County. A Scott header, and some resilient defending as Nairn fought for a point, gave Charlie Charlesworth's battlers a win.
Voice was at Christie Park for Huntly's local derby against Keith for whom Cammy Keith was unstoppable in putting the Maroons 2-0 ahead early on. How much easier it would be for fitba statisticians if every team had a striker whose name was the same as the team's, especially if he was as prolific as the Newmachar loon wearing the Kynoch Park centenary number 9 shirt.
Derby games mean a lot though and Huntly showed great resolve in battling back. Their reward was a well-taken goal by the excellent Stuart Soane shortly after half time, but missed a simple equalising opportunity when Colin Robertson's penalty was saved well by Andy Shearer. The mystery sending-off of left back Graham Lonie – "He challenged from behind when we both jumped for the ball", Lones later explained as it became clear that the referee had interpreted this as deliberate use of the elbow, aided the Huntly cause further, but Keith went top of the league when Dean Donaldson scored a third.
This week's fixtures (14 August)
Buckie Thistle v Wick Academy
Clachnacuddin v Brora Rangers
Formartine United v Deveronvale
Fraserburgh v Fort William
Inverurie Loco Works v Turriff United
Keith v Cove Rangers
Nairn County v Huntly
Rothes v Lossiemouth
Strathspey Thistle v Forres Mechanics
Some of those look extremely tasty. Why did I pick next week to be away on holiday?