Malaika Africa's charity event of X-traordinary proportions, the NEX Factor, has completed its round of auditions and selected ten hopeful contestants, each hoping to be voted as the audience's favourite at the grand final.  Aberdeen Voice weighs up the talent in advance of Saturday's AECC final.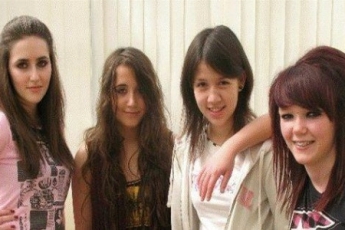 The contest  calls upon teenagers to put their vocal and musical skills to the test to help raise funds to build a school for children in Tanzania.
The NEX Factor has proven immensely popular, with judges finding it incredibly difficult to select their final candidates ahead of the live showdown this Saturday at the AECC.
Speaking after the auditions, Yasmeen Ali of Malaika Africa said:
'The auditions went fantastically well and we cannot believe that there is so much young talent in Aberdeen….they are all mind-blowingly amazing!'
Rowan Ah-See, Hannah Mcbeth and Cara Mitchell from Aberdeen;
Lauri Green and Jaimie Sheridan from Dundee;
Elise Imison from Fraserburgh,
Amber Hughes from Inverurie;
Stephanie Buchan from Cairnbulg;
Bad Girl Reaction from Peterhead; 
and Image In Me from Lossiemouth.
These ten acts will go head-to-head in a live final in an attempt to wow the judging panel, and ultimately the audience who have final say in who wins.
There are a few tickets still available for the show, which promises to showcase the very best in young talent from the region.
For further information, check out www.malaika-africa.co.uk