Suzanne Kelly aka Old Susannah gets to grips with Grampian's great and good, and with St Valentine's Day just around the corner, her soft and sympathetic side is coming to the fore. Or maybe not. Can't you just feel the love?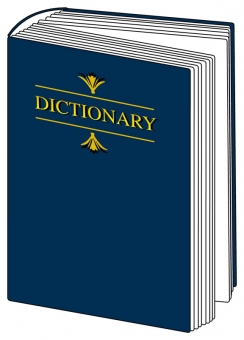 Well, it's official now: Aberdeen City and Shire ARE ON THE MAP! This is for several reasons. It's not because we're home to BrewDog, the UK's fastest-growing drinks company (and arguably the most fun drinks company anywhere). It's not even because we might set the tone and build a granite web (keep dreaming Messrs Wood, Smith and Crosby, you never know).
We got on the map mainly because Donald Trump came to our humble backwater. But the latest developments are even more exciting than that! Alex Salmond is writing a column for the Press & Journal AND famous people came here the other weekend! Result!
As to this new column, it's riveting stuff. Did you know he loved his mum? He's written a column about it.
It's in no way reminiscent of when an X Factor contestant seeks sympathy with a sad story before singing badly. He's also sharing a few likes and dislikes. I'm sure the honourable member will one of these days come and visit the people in his constituency at the Menie Estate – it's just a matter of priorities.
Columns don't write themselves you know; it's hard work for a budding writer on his own to make it in the journalism world. It's awfully good of the P&J to give this novice a break; I wonder if it was just the goodness of the collective Aberdeen Journals Ltd's hearts – or if there were any other factors involved in signing young Alex up to pen his thoughts? I wonder.
But that's only the half the reason we're on the world's radar now: did you know someone from Oasis and a fashion model actually came to Aberdeenshire for a party?
Well, if not, where have you been? It's the story everyone's talking about (well, after fracking, Muse at Marischal College, pollution and other boring subjects). Apparently someone threw a party and… people came up north from down south. To hear Aberdeen Journals tell it it's the best thing since bunting:
"Kate Moss and Nick Grimshaw party in Craigellachie… That's right, you read it correctly!"
Yes, that's right: you DID read it correctly! Well done! I hope you've not fainted with the excitement of this revelation if you're only reading it here for the first time. Apologies. (And if one of you could be so kind as to send me a message and let me know who Nick Grimshaw is and what he does, thanks in advance).
Watch and download the Craigellachie video here, for your and your grand children's future viewing pleasure:
Anyway, moving on…It's not Valentine's day just yet; but as the supermarkets are already piling the Easter eggs on the shelves, there's no time to lose. Tally ho!
Perhaps love and romance deserve a few definitions at time of year. A cynic might think that St Valentine's Day is nothing more than a marketing ploy. Let's look to our betters and see if we can learn anything about affection, admiration, and maybe even love.
To Reconcile: (English verb) Renew a friendship or a love; to recover lost affection and love.
There is one power couple that I hope will soon reconcile. These are two people, meant for each other, sharing the same loves, dreams and ambitions. It would be a huge loss if they can't rekindle what they once had. So Alex Salmond, in case you missed it: Donald Trump 'Still Likes and Respects You.' Or so says the Press & Journal – and if ever The Donald will be quoted accurately, rest assured it will be in the paper his Scottish Vice President's husband edits.
In mid 2014, Trump said of Alex:
"I disagree with him on one element, I've had moments in life when I've been very friendly with him and I do respect him, but I disagree with him on wind. [Old Susannah wonders if they got this wind from all the champagne they drank with their steak dinners in New York]. 
I think there are other great forms of energy but wind is becoming obsolete. I disagreed with him on that, other than that, I like him. I told that to someone the other day, I actually like Alex Salmond but I have to fight him. I've created a masterpiece and I don't want to see it hurt by a very, very foolish technology that's obsolete." 
https://www.pressandjournal.co.uk/fp/news/aberdeenshire/274163/donald-trump-still-likes-respects-alex-salmond/
Presumably the very foolish technology that's obsolete is not the printed newspaper.
I suppose when two people are deeply involved – what with wining and dining in the finest hotels either side of the Atlantic – their passions will sometimes lead to heated arguments. However, now that Alex is writing a column for the Press & Journal, he'll have lots more opportunities to let people connected to Trump know that he likewise wants and needs to get back together.
Let's wish the couple a happy reconciliation. Trump did go on in the P&J article about taking a position on Salmond's independence drive, and what would or would not be appropriate for Trump to do about it – but lest the imagery be too heady for some readers, I'll not dwell on the idea of Trump taking a position on Alex.
Perhaps the taxpayer should step in – again – and send the two flying off to a 5 star hotel in New York or elsewhere where they can enjoy yet another evening of drink and fine food. Perhaps there's some other SSSI site we can give Trump on a silver platter as well.
Anniversary Gifts: (Modern English compound noun) A list of gifts couples are meant to exchange on different wedding anniversaries.
In January 2013 the power couple of the year tied the knot. Yes, Damian Bates married 2007 Face of Aberdeen Sarah Malone. Why the two didn't have their nuptuals announced in Aberdeen Journals Ltd – and why Sarah didn't make the Bride of the Week page – is a mystery. But then love works in mysterious ways. I personally think they didn't want us mere mortals to be jealous of their union.
Last year by tradition they would have exchanged anniversary gifts made of paper – but I guess Damian had already given Sarah a gift in the form of paper – the Evening Express and P&J to be specific. The modern gift would have been made of plastic for that first anniversary; but no doubt there was already enough plastic in the mix as it was.
The alternative gift for a first year of wedded bliss is to exchange clocks. However, at Sarah's day job at Trump's Menie Estate, there are already some small, discrete, tasteful clocks on the landscape. Even better, they all seem to tell different times – doubtless the couple count the hours until the next Trump advertising revenue comes in and the next pro Trump advertorial is put to bed. Isn't love grand?
This year the happy couple are meant to exchange cotton. Again, that ship has sailed, for they have both cottoned on a number of years back.
Online Dating: (Modern English noun) means of using electronic communications and computing to find a potential partner based on compatibility.
Do pity us poor single people; I spend all my time crying in my Hagen daas, wondering what to do with myself, fearing I'll wither away as a wallflower spinster. Some singles join church groups, some take tango lessons, some take out classified ads. All are desperate to find that certain someone to go to Union Square with on a Saturday, then to stroll hand in hand through the paint thinner section of B&Q with on a Sunday. Let's face it – you have to be in a couple to be anybody.
Single or married, if we were to be honest with ourselves, men and women are looking for some very basic, important things from a relationship. Money and looks.
You can exchange Tinder feelings to complete strangers and meet up in a back booth of the Chester Hotel to compare bank balances and plastic surgery results. But those who are in the know and in the dough cut to the chase and visit website 'Seeking Arrangements'.
This is a dignified, personal site that pairs up rich men with poor, good-looking (and for some reason usually younger) women. The women in question, while working nights to put themselves through medical school and supporting their sick mothers no doubt, need a little financial assistance. Girls dating rich men is of course nothing like girls selling themselves for money.
Today's smart successful girls are free to seek out sugar daddies and ask them to contribute a wee bit to keep them in Jimmy Choos and Tiffany bracelets. In return the men get the satisfaction of working closely with younger people and helping out the next generation – they wouldn't want anything else for their money from beautiful young women, would they?
I'm sure you'll agree it's a romantic way to find the bank account of your dreams if you're a liberated woman (who looks good of course). And if you're a rich, hard-working man, it's likely the wife doesn't appreciate you, and for a bit of money and jewellery, you can get in a few hours of appreciation on the side. Someone to listen how the wife doesn't understand, to take walks in the park with, perhaps to do the crossword together.
Or something.
For whatever reason, some people object to sexually objectifying men or women. They even nearly stopped the Sun's Page 3 models for a day or two!
And that would have been bad for the circulation. Such people are called Feminists. They are almost always unattractive and old. Some of the former Sun models took time out from their busy careers to make witty tweets about those who object to Page 3. Rhian Sugden said:
"It's only a matter of time before everything we do will be dictated by comfy shoe wearing… No bra wearing… man haters."
But I digress.
Back to the subject of 'Seeking Arrangements' I hope no 'bra-wearing, men-haters' think there is anything wrong with such a set-up. It's not as if it objectifies women, glorifies youth and beauty and commodifies these traits.
One final word on the subject. There are some taboos that should not and must not be broken. It's acceptable for a rich old man to buy – sorry to help out a poorer, beautiful girl. That's one of the things we like so much about Mr Trump for that matter. They're called 'sugar daddies' – such a cute nickname, with nothing remotely unpleasant about the 'daddies' bit.
But we can all agree that an older woman, however rich, has no business around younger men. Cougars are just unacceptable. Happy to have cleared that up.
It's so refreshing we had a women's rights movement, even if it was a long time ago and it's largely forgotten. For the life of me I can't think what people like Emma Watson are getting so worked up about. Men may earn more than women, but as websites like Seeking Arrangements show, we're all really just looking for that person out there who shares our values.
Good luck girls – but be warned: you may have to at some point hold your sugar daddy's hand. Or something. Still, think of the money.
Cultural Speed Dating: (Modern Aberdonian quango phrase) A matchmaking service for rich patrons and poor artists and makers to get together.
In the same way that the idea of 'Seeking Arrangements' gives us a warm feeling, the concept of Cultural Speed Dating is nearly as heart-warming. I wonder what clever person came up with this marvellous idea?
Poor impoverished artists can come and throw themselves at people with money in a bid to get funding. It's a speed dating set up which gives artists the respect they deserve – a chance to beg for money from the rich in a small space of time.
Culturally speaking, the marriage between the rich, the government, and those artists who either are desperate for success/money – or who are keen to get into bed (as it were) with the powerful is as moving as when Romeo and Juliet first spoke. And that turned out just fine.
Aside from money and fame, any real artist worth their salt wants to be guided by the patronising hand of the people with money.
What can be more important for a visionary than learning to be more commercially acceptable? The people in government who hand out grants know what art they want, and if you want their money, you'll give them what they want. The wealthy private patron has their own ideas as well too, and the ideas of the rich trump the ideas of the talented. What's a little compromise now and then if you're a creative?
Old Susannah was told of a foolish portrait painter who some years back took a commission from a retired wealthy man for a group painting. When the painting was nearly done, the man's wife told the artist to leave the painting unsigned, so that she could sign it herself later.
What do you think the ungrateful artist did? He said no.
Only with slightly different words. The painter lost out on money. If you're an artist, I hope you'll learn something from this little anecdote before the next Cultural Speed dating comes along. I'm sure 5 to 10 minutes is enough time to explain your artistic vision to someone with a chequebook – and if not – just let them do the talking instead.
We can't just have people going around creating art or literature that the rich folks won't enjoy, can we?
Next week: I'll tell you that I love my family, and what tragedies I've been through. Or I may update you on what Police Scotland's been up to (or not been up to for that matter).
Comments enabled – see comments box below. Note, all comments will be moderated.
[Aberdeen Voice accepts and welcomes contributions from all sides/angles pertaining to any issue. Views and opinions expressed in any article are entirely those of the writer/contributor, and inclusion in our publication does not constitute support or endorsement of these by Aberdeen Voice as an organisation or any of its team members.]