Following on from last week's Valentine's Day themed column, Old Susannah is still feeling the love. After all, this is Aberdeen. By Suzanne Kelly.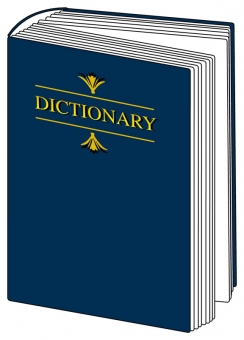 Tally ho! The Deen is awash in romance; you can smell it in the air. Then again, that might just be a nasty whiff coming in from the sewerage plant.
In major news, it seems that civilisation may not end if we don't build a glass office building next to Marischal College. Millions of jobs were to go, connectivity would be lost, and we'd lose our vibrant and dynamic edge that our planners have worked so hard for a decade or so to give us. However, it seems that protestors may interfere with our modern progress. After all, when has the city ever ignored protestors before?
We can't thank our planning supremos enough for making us the 2014 Carbuncle Award Winner. Surely now that we've got this award, the city of culture award can't be far behind.
I'm sure the awards will start flooding in, just like all those extra tourists clogging the roads from the airport to Trump Links and MacLeod House.
In fact, with all the good feeling and love in the air, here's a few affectionate definitions.
Mutual Admiration Society: (English Compound Noun) An assembly of like-minded groups or people to share affection and respect.
It would have been enough to restore anyone's faith in human nature; I'm sorry my invite was somehow lost in the post. But this past week, Donald Trump, Aberdeen Journals Ltd, Damian Bates, and other journalism superstars got together to pat themselves on the back, and sing the praises of journalism today.
It was hugs and kisses all 'round when 60 business leaders (<swoon!>) got together to sing the praises of the Scottish Newspaper Society.  These respected figures included Trump, as well as a few respectable figures from quangos and some nice banking VIPs.
And what do businessmen like most about our newspapers? Is it for impartiality, for thorough, unhindered, unbiased investigative journalism? Here's what The Donald said:
"I've had my battles with the Scottish press and seen my fair share of tough headlines, but the impact of advertising in the Scottish media – particularly The Press and Journal and Evening Express – can't be underestimated,"
– http://www.thedrum.com/news/2015/02/09/donald-trump-joins-scottish-business-figures-backing-campaign-scotlands-newspapers
What do the executives value? Advertising. What more can you want from a newspaper? Absorbency, I suppose.
That the Scottish Newspaper Society sought Trump's endorsement doesn't make the group  look at all uninformed, star-struck, advertising-starved or parochial.  After all, Trump does get into the papers now and then. In the rest of the world, it's for reasons such as failing golf clubs, bankruptcy,  links to organised crime, lawsuits and environmental damage. But that's just negative nit-picking by The Haters.
Here, executives, newspapers and little people like us love him because he flies into town and has a red carpet when he lands. It's because he hired our local sweetheart Sarah Malone Bates and used her extensive golf and real estate experience to forge our boring coastline into something else. And not what has he given us? Billions of pounds, millions of jobs, put us on the map, and of course the world's best golf course ever. Really.
Any battles he's had with the Scottish press have sadly either faded from my ageing memory, or have not been with the Press & Journal: I wonder why? I guess love is blind.
You can see the full list of business figures backing Scottish newspapers on the Scottish Newspaper Society website – that will keep you busy for many happy hours.  Aberdeen Chamber of Commerce, Small Business Federation, Trump, etc. etc.: This is a mutual admiration society like no other.
COMPETITION TIME: How many organisations on this list have links to ACSEF? Answers on a (large) postcard; winner gets a BrewDog or a P&J – their choice.
And what does a paper do to earn this lavish praise from otherwise neutral billionaire Donald Trump? What kinds of riveting articles command his respect? What incisive slants on local stories are we being served up this week? Old Susannah is happy to serve up some examples.
"Aberdeen store could be turned into 5 smaller stores." 
We'll remember where we were when we heard this story.
And then if you want a good laugh (even if it's at the victim's expense), we had:
"Man found guilty of putting face in woman's cleavage"
"A MAN who clamped his mouth to a stranger's chest during a night out has been ordered to carry out 150 hours of unpaid work. Remigiusz Zdziech was found guilty of putting his face in a woman's cleavage while on a night out.
"The victim, who cannot be named for legal reasons, felt "distressed and shaken" by the incident. Zdziech, 28, denied the offence but was found guilty."  
I guess  what one paper describes as 'putting face in woman's cleavage/clamping a mouth to a stranger's chest' is what some of the rest of us might be tempted to call a sexual assault and leave the specifics out of it to spare the victim any further distress – but there you go. If it's good enough for Damian Bates to publish, then it's good enough for us to accept without question.
And yet somehow Old Susannah can't help but feel there is just the slightest hint of sexism in the writing. But I'm just a silly old woman anyway.
Absence Makes The Heart Grow Fonder: (English saying) – belief that being away from loved ones makes them love you more.
Never was a saying more true than this past week when our former Chief Executive Valerie Watts decided to play  hard to get. Our former leader was to have been questioned at a hearing into the letter sent out last year, wherein it was stated that the city council wanted to stay in the Union. Everyone missed Valerie tremendously. If anyone could have given an honest and complete explanation, it would have been her.
Indeed, when it comes to her honesty, it is beyond question by miles. And here's just a small sample of why that's so.
So what kept her from her beloved former city? In her current job in Belfast, the Permanent Secretary had invited her to a meeting. Picture how conflicted and torn she must have been! Choosing between a meeting with her new lovely boss and her old love of Aberdeen. Some say she could have chosen to meet the Permanent Secretary another time (perhaps for movie and a meal – not to rush into anything of course), and come here to see us. But she chose to make us wait.
We will be waiting, Valerie. The whole hearing has been kicked into the long grass by this femme fatale with her natural looking suntan and honest smile. Let's hope next time she's supposed to appear at a hearing on this matter she doesn't have a pedicure or facial planned instead. See you soon Valerie. We'll wait.
Erotic Love: (Compound English Noun) Form of affection or desire which is sexual in nature
What could say 'I love you' more than a few lashes with a leather cat 'o nine tails? What says 'I care' more than a complicated set of ropes and pulleys? How best to demonstrate the ties that bind you to someone than by tying them up?
You won't be aware of this due to the lack of hype, advertising and promotion, but a romantic film is about to hit the big screen (in a non-violent, loving sort of way). Fifty Shades of Gray is coming (ahem) to a cinema near you soon. Is it (as I already suggested on Facebook – sorry) just money for old rope? No, this spanking new spanking film is set to change how the middle classes do DIY.
Hard to believe, but I'm told the film is even more riveting than the dialogue in the book. I'd go see it myself, but I'm a little tied up right now.
Don't worry though – it can't possibly lead to any further lack of respect to women. How could it?
Have fun all you B&Q-ers; best get down to the superstore before they run out of winches, pulleys, rope, cord and chains. Say good bye to spontaneity with a few DIY projects that will have that spare bedroom all decked up as if it were a haunt of Jeffrey Archer's.
But what happens when you and your beloved eventually fall out and have an argument? Will you feel stupid, used, creepy, lame, ashamed, cheap, weird? Of course not – off you'll go to your mini-dungeon locked room, and the dominant one will be pulling the strings once more.
I'm sure no one will ever carry this too far, get hurt or need to call the fire department and the sanitation services. Have fun, and remember, love isn't dead. It's just gagged, blindfolded  and trussed up somewhere.
Happy Valentine's Day all.
Comments enabled – see comments box below. Note, all comments will be moderated.
[Aberdeen Voice accepts and welcomes contributions from all sides/angles pertaining to any issue. Views and opinions expressed in any article are entirely those of the writer/contributor, and inclusion in our publication does not constitute support or endorsement of these by Aberdeen Voice as an organisation or any of its team members.]