How can Labour  move forward in the wake of the SNP electoral Tsunami of May 2011? Mike Martin interviews  Barney Crockett, the Labour Group leader on Aberdeen City Council.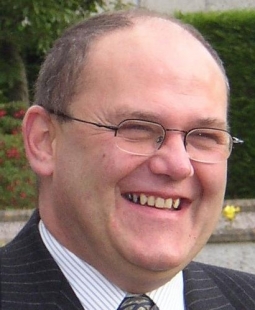 What is your explanation for the overwhelming SNP victory in May?
The first obvious point to make is that everybody who didn't want to vote Labour transferred their votes to the SNP. It should be noted that Labour's problems did not start in the last election since Labour's vote has been similar in the last couple of elections. But the weakness was disguised by that fact that people who didn't like Labour voted in different ways. On this occasion it all came together so that made the situation for the SNP overwhelming.
I think the explanation for that is what the SNP managed to do is make a large part of the Scottish population scared of a Labour victory, in particular, Iain Gray, and that doesn't correspond to reality. The SNP strategy was to make Iain Gray look inadequate and play on that relentlessly and Labour, by allowing the campaign to become Salmond versus Gray, therefore had a great problem.
I think the SNP strategy was to make everything a Salmond versus Gray issue and Labour would have wanted to avoid that because Salmond had all the advantages of being someone who is the only key character in his party and has been the dominant figure for nearly all his adult life.
 Whereas it is always going to be the case for Labour that the question of leader is always going to be a more complicated issue because, as leader, you have to be relevant at a UK, Scottish and local level and no one individual will have the enormous dominance that Salmond has.
What resources did the SNP deploy?
I think resources were also relevant and one of the apparent weaknesses of the SNP is that they didn't seem to have the ability to raise funds but this was reversed by the enormous donation of Brian Souter and went on to attract support from a few key business figures.
Labour are unable to undermine the illusion that the SNP have the support of business when the reality is their support is from quite a narrow section and Labour has the affirmation of more mainstream sections of the business community.
I think that this may be an on-going difficulty as the SNP may be able to carry on attracting support from the oligarchs or proto-oligarchic sections of the business elite and that's going to be politically interesting as to how reliant the SNP are on some sections of the business elite that gain from deregulation and some that are effectively asset strippers.
What sections of the electorate moved over to the SNP?
A very large proportion as I've mentioned earlier, again something interesting is that the SNP have managed to portray themselves as having an entirely different kind of attractiveness to different sections of voters.
Scotland is the part of the UK that most resembles the UK average in almost all measurements
I think the most important element to them that Labour has to process very carefully is that the most significant part of their core electorate is men in their middle or later middle age who have done quite well. Scotland has quite a lot of people in those circumstances which historically we may not have seen in such large numbers before.
 I think the striking feature now about Scotland is that sociologically it is very like the rest of the UK in ways that it didn't used to be, for example,  traditionally Scotland would have been seen as having  higher unemployment, greater poverty, poorer housing , a higher proportion of the workforce organised in Trade Unions and a lower proportion of upper middle class – Now Scotland is the part of the UK that most resembles the UK average in almost all measurements.
The wider aspect is that Scotland is the third wealthiest part of the UK but what is interesting is that the two parts which are more wealthy are London and the South East – and sometimes, depending on how you measure it, East Anglia – these parts are so far ahead that Scotland is at the average and all the other regions are below.
Sometimes politicians look backwards and are slow to appreciate these trends and build them into their thinking. This is due to the rise of Finance which is by far the largest employment in some parts of the country and this has to be part of the forward thinking as to how politicians respond to that.
That was the starting point, but by the end a number of sections of the electorate have moved to the SNP and that is going to be politically interesting for our strategies as the SNP will not be  able to please all of the people all of the time, and Labour will have to have a set of policies that appeals to different groups within that. There is a perception  that young people have moved to the SNP,  I am not sure that is true.
Labour's appeal is quite high to young people and we can develop that. I think we have to also look at how we appeal to older people and to maintain our high attractiveness to female voters as thinking about what we do about the relatively prosperous middle class.
What is your take on the Labour campaign?
we should have made it clear what we would be sacrificing in order to achieve each one of our key policies
I think it would be slightly controversial in my view to say how Labour should have responded. Everybody is terribly clever with  20-20 hindsight but I think Labour have found the SNP, in this election in particular, hard to grapple with because we have not had  such a clear populism in British politics for a very long time.
Labour found it difficult to cope with someone who would outbid whatever populist policies that were there and Labour would have to ground their policies in a great depth of realism, that meant in my view that we should have made it clear what we would be sacrificing in order to achieve each one of our key policies.
We appeared to the voter to be offering the same as the SNP, that stretched the credulity of the voter, they did not think that Labour could do it. I think we would have to respond to that by making it crystal clear what we would be sacrificing for instance to get our apprenticeship program or harsher penalties for knife crime.
 I think it is interesting because Labour members have said to me why should the voters have higher expectations of Labour than the SNP and I think that is partly because Labour is the leading party in Scotland in people's minds but also that's a positive for Labour in as much as they expect a higher level of integrity and I think we should have built on that as well.
The SNP picked up a spectacular number of votes in the West of Scotland, what do you think was going on there?
There are  two things to say there, first of all that people who are active in politics, playing close attention to politics will see an enormous chasm between Labour and the SNP from both sides but the voters do not always appreciate that and a lot of voters see Labour and SNP as having a lot of similarities and so it means that voters will quite easily switch and I think that again is something for parties to take into account in the future.
As for the particular issues in the Clydeside area, there are two things, first of all any movement of votes was magnified because of the non-voting.  It was the low turnout that magnified any changes in voting and this  turn out is an enormous issue for all parties but especially for Labour because it tends to punish Labour disproportionately and it is quite sobering that the turnout was only 30% in some areas.
Labour will have to process carefully the fact that the candidate is very important
The other aspect would be that the SNP are moulding quite a different message in different areas and the other  parties whether they be  Scottish Socialists or the Pensioners party have introduced people to not voting Labour.
So I think that in one sense Labour feel they can rebound quite well whether it be  the Inverclyde UK Parliamentary by-election  and recent North Ayrshire by-election in local Government . These have shown that you could draw some comfort from the fact that Labour can respond and  in both those instances that Labour will have to process carefully the fact that the candidate is very important and that if the voters see both Labour and the SNP as being quite similar then that puts a big onus on the selection of candidates.
How can Labour most effectively respond to the SNP?
They have the advantages and disadvantages of a massively centralised organisation which operates in a fairly stalinoid sort of sense so they have the advantage of total loyalty, total obedience but also have the disadvantages that come with that as well –  which may come to the fore in the next wee while  …and that is one thing about Labour's policies. They have to have policies which try to show up potential divisions within the SNP  but much more importantly divisions between the SNP and what the people of Scotland really need.
we have to be looking at these big structural issues  and that may mean striking out in quite a different direction from the SNP
In terms of policies, I think that I mentioned earlier that the SNP is a populist party but, because we have not really had the depths of populism policies in the UK politics in recent decades, people do not automatically understand what that involves. And the key thing is avoiding difficult realities by a day to day tactical response to issues.
One thing that Labour have to learn is being crystal clear with voters about some of these difficult circumstances and how the SNP are unable to provide answers to them and that even includes the big macro-economic issues of overall expenditure but also includes things like the level of house building, which is currently at the level of 1931 –  that is we are completing housing at the rate we did at the depths of the depression.
That's shocking!
That is a really shocking fact and we just have to find ways of addressing that which are quite honest with the electorate but which give some hope for the future. …and  we have to be looking at these big structural issues  and that may mean striking out in quite a different direction from the SNP.
It may mean for example, at quite a trivial level in terms of government spending, that you have to look at prescription charges, parking charges, whatever.. as a way of trying to maintain relevance around some of the bigger issues such as housing.
And the Council Tax as well?
The Council Tax again is another thing that is not going to be seriously discussed now for a few years but if we are going to have a discussion on how we fund local services in a serious way,  in my view, that will inevitably involve a local property tax.
You mean a departure from the current Council Tax system?
No, not necessarily, but it means something  fairly similar to what there is now.
The big issue, and the debate that has to be had – is a debate about land value tax and it has to be had imminently if it is going to happen at all. What has happened so far, is that Local Income Tax is a dead duck – only some politicians support it –  it is not feasible, it is not going to happen, so we have to return again either to a Council Tax adjusted to be more progressive or something more radical such as a Land Value Tax but we have to find a stable way of supporting Local Government spending.
Do you think that the SNP gained votes around the issue of opposition to the UK nuclear weapons system?
I would think that is a very small issue in electoral terms but relevant in the sense that the SNP have a broad spectrum of things to say to different voters and it will appeal to a certain type of voter but I do not think it was a major influence on voting in May. Fairly obviously, the only powerful influence it had was in West Dunbartonshire for local reasons and in so much as it was just about the only place where the Labour vote increased.
But it is difficult to measure across the country… 
The vote in West Dunbartonshire clearly was about local jobs but I see what you mean.
So when do you anticipate that the SNP will run into budgetary difficulties?
this election …. will not succumb so easily to being all about Alex Salmond
I presume it will start with the next budget because as I understand it they are going to have two helpings of cuts in one because they managed to agree with the Conservatives last year to postpone last years cuts to help the SNP through the Scottish election and now they will have to do the catch-up.
So the first big bite will be this time round but again the SNP will try to delay it beyond the Council elections. As to how successful they are with that we will have to see but they will be trying to lay traps for all the other parties.
Increasingly it looks as if the parties other than the SNP and Labour are being squeezed out. How do you think the political landscape may look like after the May election?
I think what you are going to see is increasingly, to all intents and purposes, a two party system in an electoral system geared to a multi-party system and I think that is going make some unpredictable issues – a lot will depend on how much the width of support they have can be preserved going into that election.
I think what will be interesting is that the pattern of 3 member and 4 member council wards for each local authority might be interesting because it might be systematically 2-1 in all the threes and 2-2 in all the fours, so if you have a lot of four member wards  it might be very equal between SNP and Labour. But if you have a preponderance of three member wards you might get a very disproportionate result.
the bulk of people who join the SNP do so only because of the independence issue
So I think it is going to be interesting and the SNP  have made it clear that they are going to make an enormous effort in Glasgow to try and seize, as they would see it, the Citadel of Labour and then therefore Labour will also be campaigning very hard in Glasgow.
How that will affect across the country is not so certain. My feeling is that having been intensively involved in the last elections, that the SNP will be able to field less activists than Labour and that will be an important factor as this election is going to be fought all the way across Scotland and will not succumb so easily to being all about Alex Salmond, although the SNP may wish to try and do that.
Clearly the greater part of the Scottish population do not want full independence, so what effect do you think the referendum will have?
I presume that the SNP will be trying to avoid all discussion of the referendum because they know it is a bad thing for them. Maybe what they will try and do is speak about some sort of middle issue of more powers for Scotland or whatever, and try to make the discussion about that , but they will be  trying to avoid it being in anyway about independence.
I think maintaining a reasonable level of Corporation Tax is part of a civilised society
At that point it may become a bit divisive within the SNP, because the bulk of people who join the SNP do so only because of the independence issue. So the premise might be that we will talk about it after the local elections.
I think that within COSLA it will become increasingly important because under the four plus party system, COSLA did not take strong positions on most things because it did not have that level of unity amongst the local authorities. That very unified nature of the SNP may start to rebound a bit in terms of COSLA because the SNP councillors in lock-step with Salmond, may be unable to make the face-saving deals with the LibDems and Conservatives that have covered the cracks in the relationship between Scottish and local government.
So it might end up that quite a lot of the decisions made in COSLA will be anti-SNP positions and with quite a lot of division between local and Scottish Government in the lead up to and in the aftermath of the 2012 elections.
Suppose the referendum ends up with the Scottish Government gaining the power to set Corporation tax – how do think that will pan out?
Well, if they do then I think the UK government may, well let's say the Tories, will know exactly what they are doing.  So suppose the setting of Corporation tax is devolved to the Scottish Government and they carry out what they say they will do, which is to lower it fairly dramatically, then I think the UK Government may rebound by cutting Corporation tax in parts of England to a lower level and that will leave Scotland losing a lot of income and not gaining the extra business they had anticipated.
Obviously I am a Labour Party supporter and I think maintaining a reasonable level of Corporation Tax is part of a civilised society and we should be trying to ensure that it is reasonably level across the developed world,  we certainly do not want to see an auction of cutting Corporation Tax further and further to the benefit of international finance and to the detriment of our electorate.
Do you think that English inner city riots will come to Scotland?
One aspect which is different is that Educational Maintenance Allowances have been retained in Scotland and I do not think that anyone has processed what that means for poorer communities, and that is a genuine difference.
the idea that new communities in the UK are forming is something the SNP have not processed at all
I think for everything else, and it would be comic if it wasn't so serious, that people thought that Scotland could not be prone to rioting – I think we could easily see similar things happening . I do not think that we would be immune from rioting. We have more trouble focussing around things like football matches, for example, so it might happen in a different way.
One of the things I found interesting about that was the vehemence in the SNP wishing to say it was English violence rather than UK rioting and one thing to me is that it showed a lack of awareness of the changing world, because quite a lot of the population in the UK do not regard themselves as English or Scottish so, for example, there will be quite large categories of people in census listed as "Black British" or whatever and the idea that new communities in the UK are forming is something the SNP have not processed at all.
I rather like the idea of "new communities"
It is a good development but a problematic one – people do not process long term trends very easily. They do not fully appreciate the changes that have happened in the UK in the last 25 years.  I think the UK is now an enormous magnet for people and is seen as a very positive model for people across the world.
I think that a modern reforming party has to really understand that and what it involves, I mean every year a couple of Aberdeens (in terms of numbers of people) come to stay in the UK and in Scotland, the UK Government is committed to targeting a much reduced migration. In fact its net migration has grown very much with a particular impact on Scottish cities and that brings challenges but it is also appreciating the change.
And what about the countryside?
The impact of change in Scotland's towns has been profound. The decline in town centres in Scotland I believe has been about twice the UK average probably because of the higher costs of distribution. We need imaginative responses encouraging conversion of shops to much needed residential housing.  We probably need to accept a transformation of the retail sector on which so many jobs currently rely.
Barney Crockett was interviewed by Mike Martin on 30th August 2011.