A year and a half ago, Steve Bothwell wrote to express some, shall we say, 'reservations' about ACSEF's master plan and where Aberdeen is heading.  It looks as if he had a point or two.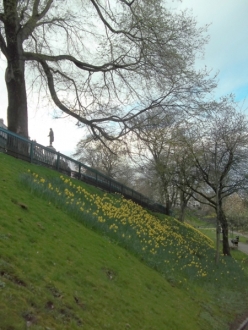 February 25, 2010 – ACSEF's plan belies anything that can be comprehended as 'essential to the future of Aberdeen and the North East of Scotland'. As Jonathon Meades put it, 'Aberdeen is good at being bad' – Polite prose indeed.
The former glory of George St, with high quality retail and high quality architecture/replaced with the now John Lewis building (formerly the Co-Op) – St Nicholas Centre and The Bon Accord Centre, whilst severing the bloodline to the rest of George St, which resembles a down market version of the down-trodden Argyle St in Glasgow.
The old Co-op Building in Loch St/Gallowgate, which with little imagination could have been a gem of high quality boutique-scale retail, instead of Architecturally impotent office/residential blocks.  St Nicholas house dwarfs Provost Skene's house, one of the oldest and most architecturally significant buildings in the area.
Union Terrace Gardens is not to blame
The Trinity Centre/Trinity Hall, which subsequently moved to an equally, but on a smaller scale, architectural abortion.
The Old Market building (Market Street and the Green) replaced with the New Market building, sporadically raising pointing questions from the public (locals and visitors alike).  Amadeus nightclub on the beach front which offers nothing but bemused and disturbed confusion.
And last but not least, Union Square, which is a glorified retail park with parking. This Architectural abomination will need replaced sooner than we think.
Union Street comes up in conversation with great frequency. For the past 30 years planning and control has become so lax that we are adorned with gratingly luminous patchwork of irregular symmetry. Absentee landlords are never held to task, nor are the lease holders.
Union Terrace Gardens is not to blame.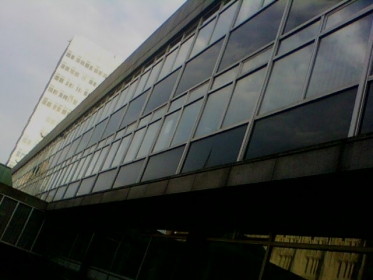 Most City Councils have made errors, and some cities have corrected them. 
Aberdeen City Council still strive forth to allow the most banal picture painting of a living hell, by destroying everything in its path.
Either they are missing the clues which sit firmly on their own created door step or are suffering a serious bout of doldrumitis. The Civic Square planning and design details do not excite but only represent the pointlessness of it.
The City Council, along with ACSEF and Central Government wholeheartedly supported the Peacock scheme, providing local planning guidance was adhered to. This was to make it blend into the historic park. Peacock's did that.
We now have a scheme, which in its vagueness, is impossible to get to grips with. From that I mean, it is quite obvious that this charade is nothing to do with enhancing our city for future energy companies to get comfy with, because as we know, energy companies care about nothing but energy riches and not about Urban realm Strategies, and especially about retail connectivity.
ACSEF's approach to retail connectivity is fed through a brainwashing exercise in which the retail 'Pillars' unease at motions of failure result in the bandwagon bursting at the seams with the 'I'm on board brigade' ensuring their retail offerings, bland as they be, will not suffer the ever-changing movement or trends of public spending.
Union Terrace Gardens is not to blame.
It is poignant that public money has been frittered away on asking Joe Blogs about 'an idea', an idea which still reveals no real detail of the final outcome, whereas Peacocks had it sorted and without the need for car parking. Their enhancing project upset no one, and has not created the furore that the Civic square has.
Union Terrace Gardens are not frequented often. Perhaps the reason for that is, the general public are more interested in other things. Society has gone through radical changes and people have become armchair deficits. They rage vengeance on slopes and stairs, grass and beauty, nature and health.
Union Terrace Gardens is not to blame.
However, Courtesy of Grampian Police, the facts are this: – There is negligible crime in Union Terrace Gardens. The Freedom of Information Act has provided much-needed defence, where Union Terrace Gardens is the safest area in the City Centre.
It's plain to see that ACSEF have not used Europe as an example of quality city centres but used America and Australia as examples. America and Australia are fairly recent countries but wholeheartedly celebrate their Green Spaces.
Aberdeen City Council's budget is tight and perhaps tight-lipped. And the Scottish Government should be representing Scotland and its history, which it's not.
Union Terrace Gardens is not to blame.