Anyone visited Aberdeen  lately? Fred Wilkinson has – several times – without venturing further than his  front door. Confused?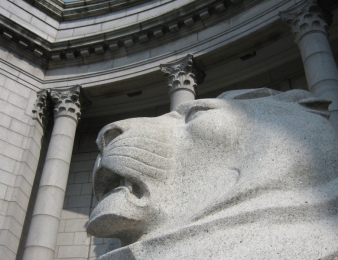 The Aberdeen I visited is of course the Facebook community page of the same name, and I found plenty to write home about.
I was struck by the wealth and diversity of information and topics being discussed in a very friendly, mutually supportive atmosphere. No one really knows enough about their home town, and facts and figures rarely tell the real story of a place and its people.
I asked site  administrator Fiona-Jane Brown her views on why the site was set up, and what it was all about.
"It  is to celebrate the BEST of the city; also to promote local enterprise, events, community spirit etc. Also, to generate reminiscence about local history through old photos and links to archives"
It certainly provides a stimulating platform for discussion among Aberdonians and non-Aberdonians alike, and infinitely more interesting than official tourism sites.
"On my historical topics and photos people have shared loads of great memories and inspired me to create a new blog 'QI Aberdeen' to write fuller articles on the little gems of local history.  Local businesses with their own FB groups and web sites have started to post ads, which is great for the genuine local trader like 'The Artist's Pad' which holds a prominent position in Castlegate, or Kiosque who promote local music and entertainment events."
Would it be a useful source of information for anyone thinking of visiting the City?
"Yes, when folk post and say 'I'm coming to visit, what do you recommend?' the admins and the other members will happily provide info in the form of websites and suggestions.  I think students would also benefit from learning which areas of the city have suitable accommodation, where they can go out for the night, and where they can learn more about the local character."
With news of events, photos of familiar and not so familiar features of the Granite City, interesting locally relevant facts, stories and links, and the ever popular 'guess where' photo discussions, visiting 'Aberdeen' is a hard habit to break.
Perhaps it's greatest appeal – and 12,474 members surely can't be wrong – is the sites capacity to offer a 'flavour' of life in the City. Fiona-Jane comments:
"Generally to me it represents the city itself – folk with differing views, interests, social and political backgrounds – hey, we've even had former council leader Kate Dean contributing to the posts about John Stewart's resignation.
"And in any city, or any family, you don't necessarily agree with everybody, and naturally the admins have differing interests which they like to promote.  I'd like it to stay couthy and friendly, but manage to have debate in a civil manner without discussions just turning into slanging matches.
"I'd like the group to have spin offs such as oral history projects, photographic exhibitions etc, but that's way in the future!"
But what kind of 'Aberdeen' does the site offer to the world?
"An insight into Aberdonians.  The author of 'Tenements and Sentiments', Davie Duncan, said "The win' may blaw thin, but Granite Chips aye survive', meaning Aberdonians are hardy and always ready to deal with the storms of life!
"And that's what the Aberdeen Page is – "where aa the granite chips rub thegither", and sometimes there are sparks, and sometimes you get beautiful amazing sculptures that glitter in the sun.
"Maybe I'm a romantic, but as an Aberdonian, that's how I like to think of my birthplace!"
Thanks very much to Fiona-Jane Brown for the interview. And so to my original question. Anyone visited 'Aberdeen' lately? Why not?
Here's the link, https://www.facebook.com/pages/Aberdeen/47236254126?ref=ts
… See you there.