When the granite stairs went temporarily missing from the custodianship of Aberdeen City Council and its contractor Balfour Beatty, questions arose over how the city looked after its valuable property. The conclusions are shocking. By Suzanne Kelly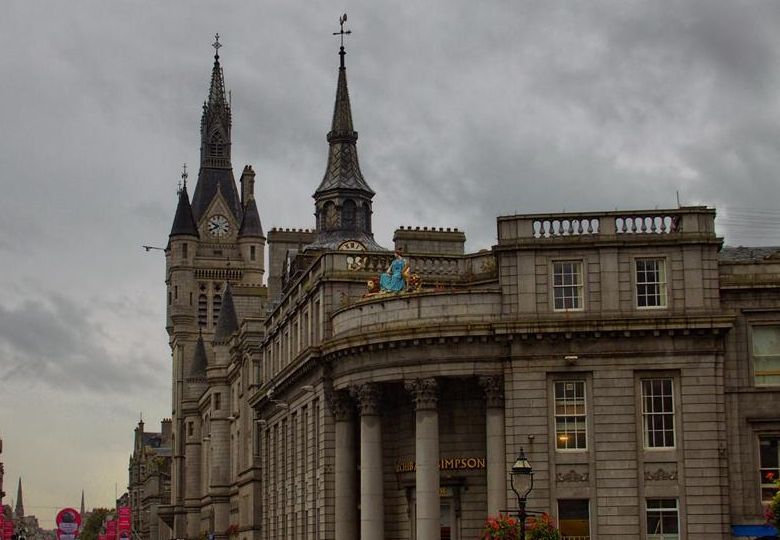 Aberdeen City Council cannot say with certainty where 1,500 valuables in its possession are.
This information was acquired in response to a freedom of information request by Aberdeen Voice following the confusion over the whereabouts of the Victorian granite steps which are part of Union Terrace Gardens.
The request was to cover items in the Aberdeen Art Gallery, Town House including gifts from outside organisations, and in entities such as Provost Skene's House.
The city responded as follows:
"Although c. 1500 items have a 'missing' status, we have assigned around 3100 items with temporary numbers; many of which have become disassociated from their accession number e.g. the label with the number has become separated from the object.
"It is highly likely that there is an overlap between these two categories and we will be able to reconcile in the future by undertaking research in to the extensive paper files pre-computerisation. The remaining temporary numbers are items stored in the buildings but not accessioned into the collections.
"Many of the 'historical loss pre-TMS' records refer to a 'missing' date of 2020. It is important to note that these items were missing before we began using TMS in 2002, however, their status was confirmed as 'still missing' in 2020 as data cleaning work was undertaken.
"A number of items have been recorded as 'missing' and requiring further investigation during the decant of the art gallery in 2015. As we were moving thousands of items between buildings we suspected an admin error occurred in the recording of blocks."
The city is meant to supply, electronically is the preference, an inventory of the valuables in question, but they advise they are having difficulties with the spreadsheet.
The city said no insurance claims have been made in the past 5 years.
The request is on the 'What Do They Know' Freedom of Information request website, visible to any other reporters or newspapers that are interested in Aberdeen City Council, where the city's reply was posted on 29 June.
What Do They Know helps anyone who wants to make FOI requests or look at existing FOI requests. They run on donations and can be found here https://www.whatdotheyknow.com/
Comments enabled – see comments box below. Note, all comments will be moderated.