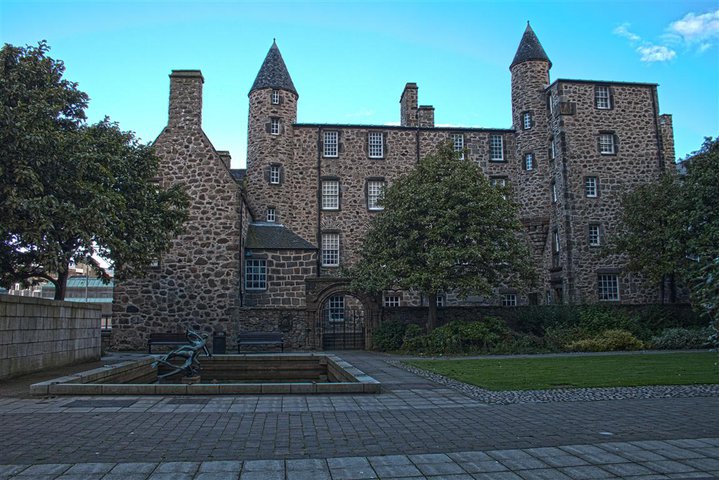 By Ken Hutcheon.
The Marischal Square Development objections closing date may be gone, but MUSE developers have further plans in mind.
Proposals to remove the historic archway, stairs and wall in front of Provost Skene's House are being considered. The plans can be viewed here.
This is despite the fact that on MUSE's own website it states:
"Provost Skene's House will be at the heart of the Marischal Square project……. The role and setting of Provost Skene's House will be given special consideration in the new development. It will be protected from the demolition then re-opened at an appropriate time.
"Money is being set aside for conservation work."
There is also a picture of Provost Skene House as it is now, complete with arch and surrounding wall, on that page. Presumably the money that is being set aside is for the removal of part of the frontage of Provost Skene's House.
You still have time, till 3rd July to comment on, or object to these changes.
You will find more information on my website at www.marischalsquare.weebly.com. Note reference for this plan is 140755.
Comments enabled – see comments box below. Note, all comments will be moderated.