US legends of the Psychedelic 60s and the 1967 Monterey International Pop Festival, with
Sam Andrew (Big Brother and the Holding Company)
David Bennett Cohen (Country Joe and the Fish)
Bruce Barthol (Country Joe and the Fish)
Greg Douglass (The Steve Miller Band, Hot Tuna)
Roy Blumenfeld (The Blues Project, Seatrain)
SPECIAL GUEST: Bex Marshall, as the voice of Janis Joplin
will be appearing at Cafe Drummond, Belmont Street, Aberdeen on Monday 23 June, one of only two Scottish dates for these giants of the California scene. Thanks to Jim Sandison and Bob Spence.
The San Francisco Nights 2014 UK tour coincides with the 47th anniversary of California's Monterey International Pop Festival, the first ever widely-promoted and heavily-attended rock festival.
This tour features members of no fewer than four acts who appeared at Monterey, and who will be performing an exciting back catalogue of their classic songs, and more.
Sam Andrew (guitar/vocals) is a founder member of Big Brother and the Holding Company, the band that launched Janis Joplin to fame in the dance halls of San Francisco and on her Monterey performance. Sam is known for his stunning guitar work which helped define the 'San Francisco sound'.
www.youtube.com/watch?v=kWqTRU1mA9E
www.bbhc.com
David Bennett Cohen (keyboards/vocals) was an original member of Country Joe and the Fish, legends of Monterey and Woodstock ("gimme an F…"). As well as being a stalwart keyboard player, David is an accomplished guitarist and has worked with, among others, Jimi Hendrix, Buddy Miles, John Cipollina, Tim Hardin, Michael Bloomfield, The Blues Project  and Mick Taylor.
youtube.com/watch?v=DPaE6MEPwCM
Greg Douglass (guitar/vocals) played with The Steve Miller Band from 1976-81 and is among the most respected of Bay Area pickers, earning kudos for his contributions to the music of Van Morrison, John Cipollina, Hot Tuna, Country Joe McDonald and well-known others.
youtube.com/watch?v=wmEq8oicKuc
Bruce Barthol (bass/vocals) was also an original in Country Joe and the Fish and Formerly Fat Harry. For over three decades he was the resident songwriter for the Tony Award-winning San Francisco Mime Troupe. He has performed or recorded with Pete Seeger, Ralph McTell and The Edgar Broughton Band.
Roy Bluementhal (drums/vocals) was the heartbeat of The Blues Project, from Greenwich Village, whose improvisational classical, blues and jazz output influenced countless others. He later founded Seatrain  with Andy Kulberg. Among the soul, funk and blues luminaries Roy has backed are Chuck Berry, John Lee Hooker, Carlos Santana and Paul Butterfield.
David, Greg, Bruce and Roy have been recording and performing as The Former Members since 2011, and 2014 sees them undertaking their third tour.
www.theformermembers.com
www.youtube.com/watch?v=8Y5_Ylj1EmA
www.youtube.com/watch?v=wMCrhj_DIrc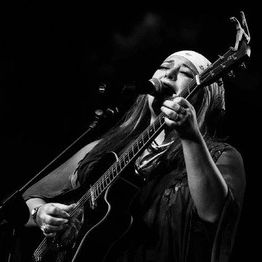 This time around, they are delighted to have Bex Marshall join them.
Bex is a highly-regarded, award-winning blues performer in her own right, and will open the show, before fronting The Former Members as the voice of Janis Joplin, a role to which she is ideally suited, her spectacular voice having been described as 'a powerful melting point of old black woman's heartache and rock diva soul'.
bexmarshall.co.uk
www.youtube.com/watch?v=DxZVA4uz-l4
Comments enabled – see comments box below. Note, all comments will be moderated.