Suzanne Kelly catches up with Hollywood Hopeful, Declan Michael Laird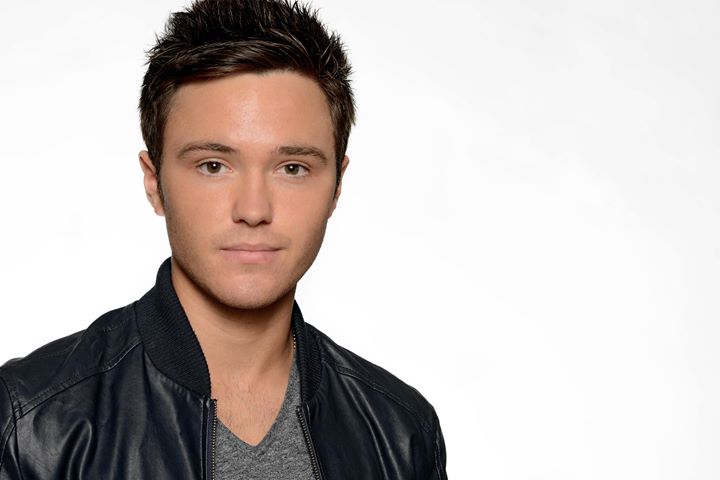 Young Scottish actor Declan Michael Laird swapped his 'River City' role and his football career for Hollywood when the prestigious Stella Adler School offered him a full scholarship.
A year on from his last interview with Aberdeen Voice, Declan gets us up to speed.
Shortly after doing this interview, Laird landed a part in a commercial for the World Cup 2014 Coca Cola official promotional commercial /music video.
It's 10th February 2014, and the phone rings; Declan's checking in from LA. He's a bit breathless
"I'm just back from boxing; I joined a club to do something different. I can barely move the next day." he explains. Breath caught, he sounds upbeat and enthusiastic.
What have you been doing since we last spoke, which I think was a year ago?
"Last year I did two plays – 'The Rimer of Eldritch,' which is about a small town in Bible belt American and a rape happens, and there's a murder trial. Half the stage is the courtroom; half is the town. Various people testify and there are flashbacks to the event. My character, Robert is the lead; is comforting the girl the whole way through – and then the twist in the tale is Robert did it and gets away with it."
"It was very heavy. My parents came to see it which was nice – I didn't know they were coming."
Declan's parents still live outside of Glasgow; his father works in Aberdeen. 'The Rimers of Eldritch' is a play by Lanford Wilson; Wilson also wrote 'Burn This' which I remember seeing on Broadway with a very young, relatively unknown John Malkovich many years ago. Perhaps Wilson's 'Rimers' will prove a valuable and fortunate vehicle for Laird as the other Wilson play proved to be for Malkovich.
"There was 'Life of Christ' – a comedy. Nate Edelman who got two aviation awards (which is Oscar related) director gave me the part – he didn't even need to audition me. The play is a modern, funny way to look at some bible stories – not disrespectfully – it's light hearted; it got a lot of laughs. It was meant to be on for one week but it was so in demand and over-booked that we ran for another 3 weeks 9 of 12 sold out. It got great reviews in Backstage and LA weekly. It's important for me to get good reviews at this stage. It was great that the profits were for a children's charity and the homeless."
"I did these two shows back to back; it really kept me busy."
A police car siren's gone off; I can hear it very clearly over the phone.
"The police are so intimidating. Every time I see a police car, I feel guilty." LA isn't all stars and high fashion; the reality is that it can be a very dangerous place, something that many would be actors and actresses don't realise when they up stakes and hope to make it big.
I'm aware of a few of his other projects this past year. There have been some TV pilots (though we can't really get into details before they come out), and some other work. 'Lost Angels' is a musical dealing with the world of the reality television singer contest, and then there is the award-wining short film, The Lost Purse, recently added to YouTube.
Tell me about 'Lost Angels' – what's it about and what role do you have?
"It had its premier around November – it should be on Netflix in April if I remember rightly, just before my birthday. It's so weird when you do a project and act in it and a year and a half later, and then you forget what you did. The first screening or premier is weird – so when I went, I had all these doubts in my head, but thankfully it went well. I had five scenes in it, I'm looking forward to it."
"Then there is the 'Lost Purse' – it had been doing festival rounds – the director got in touch with me – it's up on line now – a lot of people were asking for the full thing. That was more challenging than people thought because it's difficult not to speak – although I'm a nice guy I go for a lot of not nice parts."
Declan manages to carry the story and convey the action without uttering a single word.
What's going on right now?
"Right now it's pilot season. The other day my manager sent 15 scripts – all about 55 or more pages – and demanded I read them all by Friday. I told him what I wanted and I have my first big pilot audition tomorrow. Fingers crossed. You get typecast, and you start noticing who goes for the same parts as you're going for, but in pilot season you find out that a lot of them have come in from out of town; fly in for a couple of months and it gets even more competitive. In the boot I have 4 changes of clothes, headshots and resumes. You might have to go for different roles with little time in between to prepare."
With roles from nice guys to stereotypical bad boys such as his 'River City' persona; the rapist and the deaf mute, it seems the dangerous pitfall of being typecast is not something he'll have to worry about any time soon.
Knowing how Laird loves the beautiful game, and was playing with the Hollywood All-stars last year, it's time to talk football.
"I'm still playing, and the Hollywood All-stars starts up this month. Vinnie Jones has been struggling with cancer, but we got an email saying it would start at the end of February. I hope he'll be there; I think he will. In the off season we have a five a side – we won 19-9 not bad for our season opener."
"I'll also be playing in Celtic Park in May – it's Football Aid – the charity which runs these games to raise funds for diabetes and youth. It will be a dream for me to play at Celtic Park – to walk through the tunnel – I'm scared. It's a long time since I played 90 minutes – they may want to keep me on the whole time; we'll see. Mind you, I support Celtic and most of my family support Rangers – it will kill my dad to see me running around in a Celtic kit."
The Clutha Bar helicopter crash was a subject I wanted to bring up gently, knowing that Declan's friends and family aren't a million miles away from there.
"I was on the treadmill listening to my iPod, and I looked up at the TV and saw it. I didn't even twig for a minute – I thought there must be one in the USA. Then I realise it's in Glasgow and I just stopped what I was doing. I know people that go there, that drink there – it's awful. It was one of those Scottish things where everyone rallies together."
 Have you been back to Scotland lately?
"It's a very small world – I'm sitting in Heathrow flying home for Christmas. The flight to Glasgow is delayed. Sitting next to me is a guy with long hair. I was flying back to surprise my family; I needed to borrow his phone as I didn't have a UK compatible phone on me. When I give him his phone back I realise it's Robert Carlyle. I'm a great believer in things that are meant to happen. So I'm thinking how to talk to him without being … so I said 'I was nearly working with you once'. He said 'oh really' and I said 'I auditioned for once upon a time for the part of Rufio'. We got talking, and then I told him about the scholarship. I said that I used to play for green; his wife said she was from there – on the plane I was next to him. We'll meet up for a coffee soon."
"When I got home finally, my brother wrapped me up for Christmas and put me under the tree."
It's clear to me that Laird misses his family and friends, but at the same time he's hardly without a few countrymen around him in Hollywood.
"The number of Scottish people you discover over here – I had a great lunch with Andrew Pierce last week who writes the Iron Man and Mission Impossible films – he's from Kirkcaldy. They're all so willing to help and I'm always trying to learn from them."
On the subject of learning, I'm told:
"I have 12 pages to learn for tomorrow."
And there we decide to leave it for now, and as I hang up, I'm nearly as excited and enthused about his future adventures as he is himself.
Keep up to date with Declan on: