The vice chair of Aberdeen City Youth Council (ACYC), the official voice of young people in Aberdeen, has condemned city centre clubs where underage drinking has allegedly taken place and is to write to local politicians encouraging discussion over current age limit policies.  With thanks to Kenneth Watt.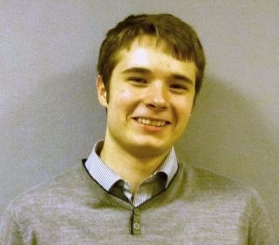 The Pearl Lounge and other premises in Aberdeen city centre have had their licences suspended this week due to allegations of underage drinking.
Commenting that these recent cases of underage drinking in city centre premises show why youngsters need to be better educated on responsible drinking Struan King (pictured), who was appointed vice-chair of ACYC last month, said:
"Underage drinking is a serious issue, and the legal drinking age is there for a reason.  We need to look at what is happening in society and how decision-makers are catering for cultural changes. "
Mr King, who is also writing to politicians in the north-east urging them to consider better alcohol and drugs education following the problems with youngsters being exposed, went on to say:
"Decision makers need to think seriously about the message young people are receiving and how to further responsible drinking education.  Many see getting in to clubs and bars underage as a challenge and, unfortunately, some are succeeding.  With little experience or knowledge of their limits of the substance it's very dangerous as we saw last week with a group of girls – some aged 14 – being allowed in to Prohibition Bar and then being taken to hospital."
"It's disgraceful that premises are failing to ID customers and that they are exploiting vulnerable teenagers, many of whom have only just started secondary school.  This needs to stop and I praise the licensing committee for revoking licences this week."
"As vice-chair of the youth council I hear frequently of people drinking underage and it upsets me that firms are being irresponsible and allowing children in to their pubs and clubs."
Barry Black, chair of the youth council and Member of the Scottish Youth Parliament, who released survey results on underage drinking in the north east in April of this year, said:
"I support Struan in his call for change and am keen to investigate new methods of alcohol education in schools. This is an area of discussion I will continue to encourage within the organisation, especially after the shocking results from my survey were released earlier this year. Youngsters going out underage do not know their limits and are incredibly vulnerable."
Youth councillor Kenneth Watt added:
"You only need to look at the clubs' Facebook photos to see how many under-agers are drinking there frequently."
Comments enabled – see comments box below. Note, all comments will be moderated.