Voice's Old Susannah takes a look over the past week's event's in the 'Deen and beyond and finds some bizarre and downright ugly situations worthy of  protest. By Suzanne Kelly.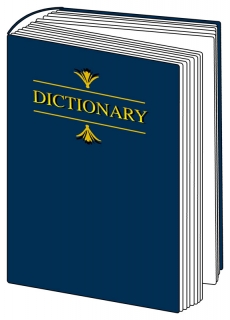 It's been a pretty wild week here in the Granite Web City, and wilder still in the wider world.  A man was killed in Torry; a man and two women are being held on suspicion of murder.  Plans for thousands of homes will soon go on display for the Bridge of Don area.
The existing residents want to get rid of any remaining 'underused' green areas, and they cite the excellent road network and public transportation in support of this brilliant idea, one which won't add to pollution, traffic congestion, urban sprawl or over-crowding at all.  Result!
As I listen to Eels and enjoy a few half pints of Punk in BrewDog, I sadly realise the honeymoon is well and truly over between Donald and Alex.  The Donald's revelations in the news this week caused bafflement, amusement and anger. 
Inexplicably, the facts seem to indicate Trump is telling the truth when he claims Salmond sought the bewigged New Yorker's approval over the Megrahi affair.  The shock of Trump implicated in telling the truth (however belatedly) is proving difficult for the public to deal with; coupled with the fact Trump actually kept quiet about anything (well, until now) the story is quite surreal.  Alex is said to have turned salmond pink at the news.
Whether or not you think Megrahi was guilty or not (and there is evidence pointing to CIA involvement and evidence tampering), clearly the most important thing was to get the American public onside with the decision to repatriate him.  And what better way to curry favour with the US than to show that their beloved leader and greatest political thinker, Donald Trump, was on message?
At the time of writing it is unclear whether or not Trump's blessing for Scottish independence is being sought.  I understand that the UN are appealing to him to end the Syria/Turkey crisis, and that NASA are asking him to back further space exploration.  Rumours that Obama is asking Sir Alan Sugar to back health care reforms are unconfirmed.  Alex Salmond is understood to be applying for slots on 'The Apprentice', 'Ex-First Minister Factor' and 'It'll be all right on the night (or not)'.
Here in the UK, the ConDems are pulling out all the stops to help workers.  Thanks guys.  They're also  pulling out all the employment rights too (more on that later).
Aside from asking workers to give up rights to fair treatment at work in exchange for company shares, a mandatory pension scheme for the lower waged is being phased in.  You and your employer will pay into a mandatory pension scheme – unless you opt out.  Sounds wonderful!  However, looking this gift horse in the mouth would be my suggestion.
A little boy of 5 was treated like Bin Laden as he tried to get on a flight in a wheelchair with his leg in a cast
Of course, it should not concern you at all that this pension is linked to the stock market – what could possibly go wrong with your mandatory investment?  It's not as if markets can be unpredictable, or perish the thought, stocks can ever be manipulated (except perhaps allegedly by Piers Morgan).
Remember, the Government has your best interests at heart.
Across the pond, the Americans are gearing up for presidential elections.  Debates are being held, flags being waved, and Homeland Security continues in its unchecked bid to reduce the country to a police state.  A little boy of 5 was treated like Bin Laden as he tried to get on a flight in a wheelchair with his leg in a cast.  Fair enough, he could have just been back from months in a terrorist training camp.
On the other hand, intrepid homeland security people managed to arrest someone after using clever deductive logic.
A US citizen flew in from Japan with slightly unusual luggage.  According to the BBC, he wore a bullet proof vest, had knives, handcuffs, body bags, a smoke bomb, collapsible batons, leg irons, hatchet and a bio-hazard suit and mask.  And flame-retardant trousers.
Old Susannah thinks there are at least three possibilities. One – he could have been intending on getting a rental car and driving out of the airport without getting mugged or carjacked.  Two – he could have been about to visit his in-laws.  By the way, when he boarded his flight in Japan, no one batted an eyelid at his personal effects.
Or possibility three – he was in Japan as part of the corralling, starvation, traumatising, and air-freighting dolphins and whales in Japan's notorious Taji Cove.
For over 10 days a variety of marine mammals have been herded into a tiny area, and are being air-freighted all over the world to perform in aquariums.
Observers saw a young dolphin crammed into a sling, hoisted in the air and as it was chucked into a shipping container, it was crying (yes they do cry – they are social animals with feelings).  Still, what could be more fun for the whole family than to watch an intelligent creature used to roaming the oceans confined instead to a 50 foot tank being forced to perform for your entertainment or be starved?
 They were embarrassed, and took 45 minutes before giving me some propaganda on a CD
A San Diego Sea World Orca has a massive chunk taken out of its face; this they claim is just a little accident, and not the vicious bite it appears to be.
A dolphin in Japan similarly has a massive wound and appears ill.
You could be forgiven for thinking that these wild, beautiful creatures deserve to live in peace in the oceans, not being trapped in an unspeakably small Japanese cove in nets, waiting to be bought, starved or killed.  But that's what Japan's up to.  I guess we should be grateful Japan is not doing its famous 'scientific' experiments on these creatures (yet) – i.e. cooking them up.
The Taji Cove animals are often herded up and slaughtered – we'll see if the slaughter is still to come.  Please do feel free to protest to the Japanese embassy.  (In fact some years ago I stopped into the London Japanese Embassy, and asked for information on their 'scientific' whaling project.
They were embarrassed, and took 45 minutes before giving me some propaganda on a CD.  They were polite – but they seemed to not believe their own hype.  It was like being at a  LibDem convention).  Here's the embassy email:  info@ld.mofa.go.jp,
Old Susannah has many Japanese friends and since childhood has been interested in Japanese culture and history.  But if this situation isn't resolved now and the animals released, there won't be any more aid from me going to Japan the next time it's decimated by say a nuclear accident of its own making. Like many others, I donated over the Fukushima disaster.
I'm not amused by Japan's failure to listen to the rest of the world begging it to release the animals, and I'm less amused to find out that the real root cause of Fukushima seems to have been corporate greed and mismanagement.  http://www.bbc.co.uk/news/science-environment-18751374
Go on Japan – release these animals, and stop perpetuating the idea of these highly intelligent animals being harmed for entertainment in aquariums.
A German observer was arrested; there is an international protest and presence in the area.  In fact it's been quite a fortnight for protests around the world.  Some small, some large, some effectual, some laughable (but not the great pro Granite Web protest of course), and some resulting in shootings.
A few definitions are in order to try and deal with all this chaos.
Peaceful Protest: (compound noun, Eng.)  An event or campaign conducted in a non-violent manner to bring about justice or social change.
A Pakistani girl of 14 is in hospital in a coma; she was shot by the Taliban for 'promoting secularism'.  To you and me, that means she wanted women to be able to get an education, possibly even choose their own husbands.  Ah, these young people today.
No doubt she'll grow out of it – if the Taliban don't kill her.  Young Yousafzai has been a peaceful protestor since the age of 11 – I guess that's what happens when you let girls learn to read.  Down with this sort of thing.  I think she just needs a good husband.  Probably true of those Pussy Riot girls too.
Pussy Riot have endured maltreatment, isolation and human rights denial.  Serves them right – the protested against Putin – what's not to like about Vlad?
As per usual, we have Annie Lennox siding with the Riot girls in support of their right to protest.  If you remember, some pro Granite Web people wrote to the papers that Lennox had no right to have an opinion on the web as she no longer lived in Aberdeen.  Therefore, Lennox and anyone else who's not living in Russia or Pakistan has any right to champion the human rights of people living there.  I'm happy to have cleared that up.
Keep in mind that our very own Gordon McIntosh (perhaps one of those unnamed city admin officials who the councillors are being mean to) wanted to curtail our right to protest in Aberdeen.  Sadly, the council voted him down.  No wonder he feels hard done by.
Putting these trouble-making teens and women to shame, there are far wiser, older, richer people with far greater human rights taking a stand in the UK for our freedoms.  Let's have a look at two of the higher-profile UK freedom warriors.
Yellowism: (noun) Belief shared by one person, Vladimir Umanets, that er, yellow is important.  Or something.
While this upstart Pakistani girl was wasting her time on human rights campaigning in the face of a violent male-dominated terrorist organisation, brave Vladimir strode into the Tate Britain, and wrote some important words (which no one understands) on a multi-million pound Mark Rothko painting.  Hero!
Rothko is only worth about $80 million, so no wonder the guards did nothing at the time.  Umanets claims while he wrote on the valuable artwork, he didn't 'deface' it.  No doubt the principles of Yellowism, the cause he says he's fighting for, are worth it, and Rothko would be  happy.  However, I'm not sure the gallery owners and the law will necessarily agree with Umanets.
Umanets follows in the courageous footsteps, well breaststrokes, of the brave Aussie who swam into the Thames last summer, ruining the annual boat race between Oxford and Cambridge.
Did he want to save whales, protest the banking crisis, stop Trident, champion Yellowism?  No, he was combatting 'elitism', which came as a happy surprise to some of the less wealthy members of each team's crew.  Some of these people had to work their way through OxBridge, and had dedicated months to training for this event, but never mind.  Elitism has been defeated!
To the less enlightened, these two protestors might look like self-centered, self-serving, neurotic, attention-seeking sad cases, but I'm sure history will show them for the heroes they are.  Eventually.
Worker's Rights: (compound noun) Basic principles protecting the rights of the employee from exploitation.  (Price £2,000 plus).
Returning to the theme of all the great things the ConDems have done to us – sorry, for us – George Osborne's great plans just keep on coming.  Perhaps the best one yet is this new plan for workers to surrender their rights in exchange for company shares or a bit of cash.  This scheme will unite the workers, unite political parties, end the economic crisis, ensure permanent prosperity, and probably guarantee a tree for every citizen.
You will sell any rights at work which took centuries to gain, and in return you'll own a piece of the company you're working for (however small or however lacking in real value).  Rumours that employees will also be encouraged to sell their souls to Old Nick Clegg are as yet unconfirmed.
Have you discovered that your company is manipulating the LIBOR rates?  Is your hospital board cutting corners?  Are you working for a deranged man who brings a gun to work in Torry and shoots gulls out of his window (any resemblance to Mervyn New is purely coincidental)?  Are you a long-suffering senior admin on ACC with councillors being mean and asking you to explain your actions?
Well, you'll not be able to do anything about it.
For one thing, you'll be a shareholder, and if you do anything to make your company look bad, you'll be devaluing your own shares.  This is what the ConDems are calling a 'win-win' situation.  Old Susannah may well have to re-examine what 'win-win' means, because either the LibDems or I am confused.  Must be me.
Next week:  a closer look at the 'independent' report saying mean councillors must be nice to the saintly city council officials – and perhaps a bit of financial news, too.
 Comments enabled – see comments box below. Note, all comments will be moderated.