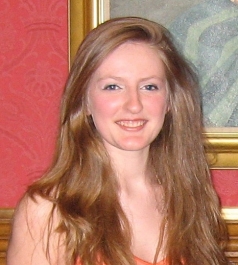 With thanks to
Kenneth Watt. 
The Aberdeen City Youth Council's 2012 annual general meeting was key to the body's future, with an external audit announced and three new office-bearers elected.
Councillor Ross Grant announced his commitment to undertaking the audit, which will examine the workings and effectiveness of the representative body and propose changes for the group to undertake.
Kris Chapman was successfully elected as Member of the Scottish Youth Parliament for Aberdeen South and North Kincardine, alongside Aberdeen College Student President Lani Baird who is the ACYC's new Equality and Diversity Officer, and Justin Rheiner who now holds the office of Recruitment Officer.
After the meeting, Rebecca Lindsay was co-opted by the office-bearer team as the organisation's new secretary.
At the AGM, around 30 members also signed up to new committees, including the Education sub-committee which aims to directly scrutinise the work of Aberdeen City Council's Education, Culture and Sport committee. Youth Councillors Kenneth Watt, Barry Black and Rebecca Lindsay are to meet with ECS convener Jenny Laing next week on ways to make this relationship work well.
Speaking about the external audit, Councillor Grant said,
"I am very honoured to be able to assist the Aberdeen City Youth Council in their upcoming audit of their operations. The Youth Council has been increasingly pro-active and hard working on a great number of issues including increased participation in the Community Planning Process, Student Issues and other areas where young people have a very important role to play.'
'This Audit will allow the Youth Council to look at what it is doing well and what needs to be improved to continue its effective role in representing young people in Aberdeen City and beyond. I very much look forward to working with the Youth Council."
As the new recruitment officer, Justin Rhiener said,
"The future of the group is in new members and it is my role to increase the number of youth councillors. In the next few weeks, I'll be working with the team to get leaflets out to schools for the next academic year and looking at a campaign launch in September which is going to be revealed next week."
Chair Ashleigh O'Connor-Hanlon (pictured) spoke about the AGM, "I'm very pleased with the three new office-bearers and am looking forward to seeing the skills they bring to the organisation benefit the young people of Aberdeen. The next few months will see the group being examined thoroughly and I'm honoured to have Cllr Grant on board to lead this process."