The growing coalition of groups opposed to the development of Union Terrace Gardens and the associated borrowing continues to grow; Kenneth Watt tells Aberdeen Voice about the young people of Aberdeen, who ultimatley will have to live with – and potentially pay for – the Granite Web, should it proceed.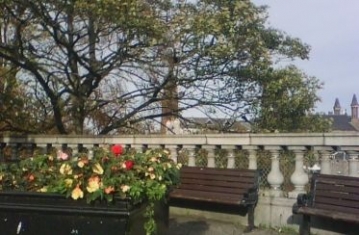 A group of young people who are under 25 and live, work or are educated in Aberdeen handed an open letter on Wednesday 15 August 2012 to ACC leader Barney Crockett in an attempt to convince councillors to vote against the proposed £140,000,000 'Granite Web' development on the grounds of an unsound financial case.
The group who formed over social media towards the end of last week are concerned about the £92m loan and use past cuts to education, social care and youth services as examples of why they believe Aberdeen City Council cannot afford this "financial gamble."
Leading the group is Kenneth Watt, a youth councillor in the city. Kenneth says:
"We are making it clear to our elected members that there are significant numbers of young people who do not want to see our generation exposed to yet more cuts to services which we all rely on."
"Last week's reports of businesses in favour of the development turned out to be fictional and we are trying to show the people of Aberdeen that real young people will not sit back and watch the council gamble away our futures."
"The £20m Art Gallery Grant in the business case, for instance, does not appear to exist. This would involve the council spending over £20m plugging the gap. That's enough to rebuild a school, yet money is being invested in a project that is not needed."
"We are urging councillors to say no to the City Garden Project and be realistic about finances. Our generation should not have to suffer more."
"The simple message is this: the City Garden Project is too big a risk. Councillors need to put young people first."
Read the content sof the letter here.
Comments enabled – see comments box below. Note, all comments will be moderated.