With thanks to Jessica Murphy, Senior Account Executive, Citrus:Mix.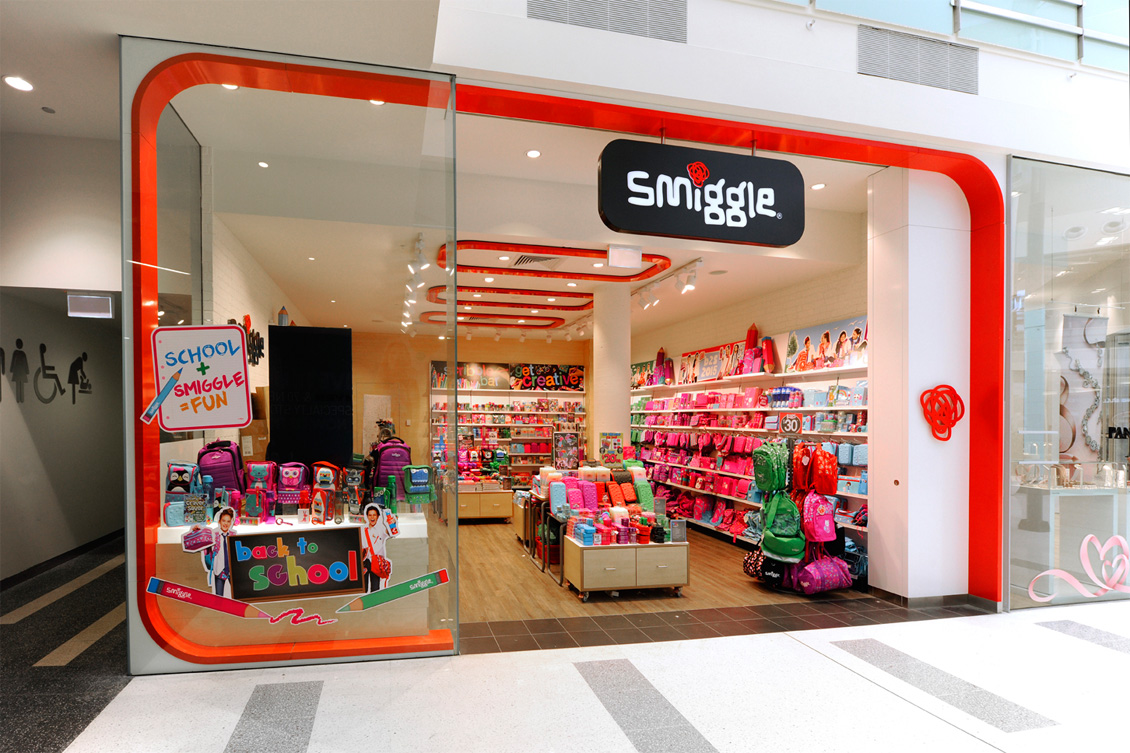 A rainbow of colour will be unveiled in Bon Accord this week as one of Australia's most popular and fun stationery stores opens its first store in Aberdeen.
Melbourne based Smiggle, is set to open its 61st store on Friday (June 17), bringing a treasure trove of brightly coloured stationery, gadgets and gizmos to the city centre.
The quirky children's brand opened its first UK store in London in 2014 and is dedicated to creating original, fun and affordable stationery.
The brand's products are focused on bold colour, quirky graphics, good value, innovation and most of all – giving fans the tools they need to have fun.
These offerings will be brought to life for Aberdeen consumers, with promises of bright backpacks, popping pencil cases, scented stationery, gadgets and gizmos and lots of goodies to deck out your desk.
Craig Stevenson, manager of Bon Accord & St Nicholas, said:
"Smiggle is a hugely popular brand and we are delighted to welcome the store to Bon Accord. Excitement has been building prior to the opening and the store is looking incredibly eye-catching.
"We are sure that Smiggle is going to become a fast favourite with youngsters, who will enjoy their fun range of stationary and accessories. We have been working hard to enhance our offering to young people, and the introduction of Smiggle, along with previous additions of JoJo Maman Bebe and Scallywags are making us a go to destination for the younger generation."
Smiggle is known for introducing limited edition product assortments in a variety of colours, making them highly sought after, and stocks everything from bags and lunchboxes to accessories, gadgets and more.
Managing director of Smiggle, John Cheston, says:
"We're thrilled to be opening our 61st store here in Aberdeen. There really is nothing like Smiggle anywhere else on the high street –  and it will be great to see the public's reaction when the doors open on the 17th.
"It's important for us to inject fun into everything we do – from product design to store design, we will always focus on delivering to our fans the most original and playful stationary possible. We look forward to welcoming families in our store who know of the brand and are excited for our arrival, as well as introducing the colourful world of Smiggle to new fans in the area."
Bon Accord & St Nicholas are at the heart of Aberdeen city centre's retail sector, offering 840,000 sq ft of prime space and home to around 100 stores. Scotland's largest Next, Aberdeen's only Topshop and Topman standalone store as well as the City's largest New Look and River Island are among the key retailers.
The centres, which attract an average of 275,000 visitors a week, are owned by BMO Real Estate Partners and managed by specialist retail agency Savills. For further on the centres visit www.bonaccordandstnicholas.com.