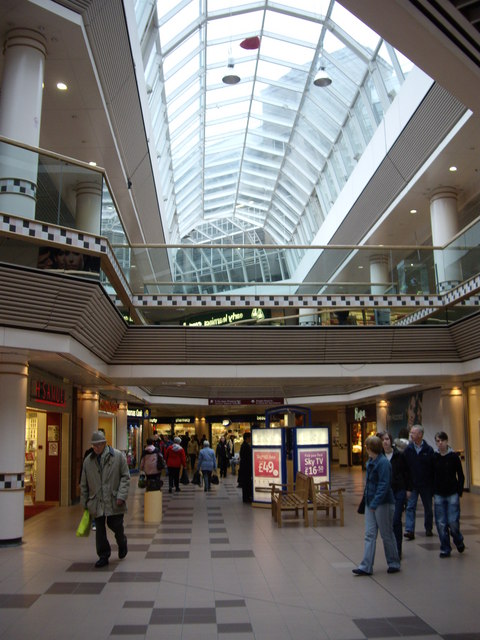 With thanks to Phil Moar, Account Manager, Citrus:Mix.
A series of insightful public information films which showcase the work of a number of Scotland's leading charitable organisations is set to be shown in an Aberdeen shopping centre.
DFP Television is to stage a community roadshow within Bon Accord & St Nicholas for seven days, starting from Monday, February 22. A total of seven films will be shown within the Bon Accord mall with an aim of raising awareness to the north-east of their subject matter.
The work of St Andrew's Children's Society, Scottish Safety Camera Programme, NHS Grampian, Victim Support Scotland, Aberdeen Housing Partnership/Moray Housing Partnership, Home Energy Scotland and Guide Dogs will all fall under the spotlight.
In addition to the films, the DFP team and representatives from the organisations taking part will be available throughout the week to offer help and advice alongside handing out various information packs to those who require it.
Craig Stevenson, centre manager at Bon Accord & St Nicholas, is delighted to welcome the roadshow to the Bon Accord mall.
He said:
"We're looking forward to welcoming both DFP Television and representatives from the organisations to the Bon Accord mall for what is sure to be a range of informative and insightful short films on some of the country's most-loved organisations.
"At Bon Accord & St Nicholas, we are always looking at ways of adding to a shopper's own experience and I'm sure the various subjects included in the films will strike a chord with many of our visitors. If we can help direct people to the correct support that they may require then we would be delighted to do so."
Bon Accord & St Nicholas are at the heart of Aberdeen city centre's retail sector, offering 840,000 sq ft of prime space and home to around 100 stores. Scotland's largest Next, Aberdeen's only Topshop and Topman standalone store as well as the City's largest New Look and River Island are among the key retailers.
The centres, which attract an average of 275,000 visitors a week, are owned by BMO Real Estate Partners and managed by specialist retail agency Savills. For further on the centres visit www.bonaccordandstnicholas.com.
Picture Credit: "Inside the Bon Accord centre – geograph.org.uk – 1241608" by Stanley Howe. Licensed under CC BY-SA 2.0 via Commons