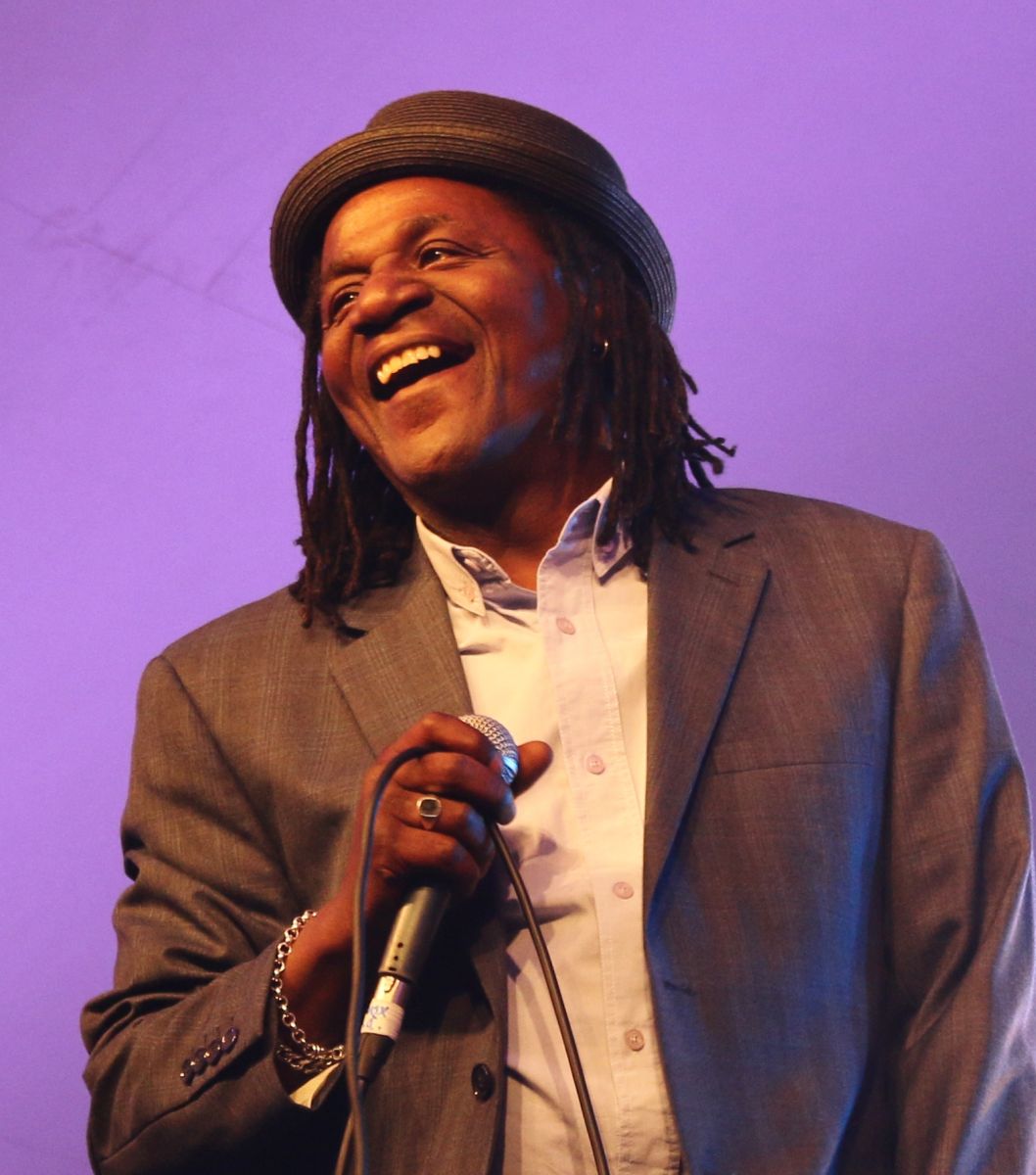 The Legend that is Neville Staple, playing The Lemon Tree, Aberdeen, Friday 26th Feb. With thanks to Jill Lerner, James Soars Media Services.
Neville Staple is credited with changing the face of pop music not only once but twice.
From the early days with The Coventry Automatics, The Specials, and FunBoy3 in the late '70s and 80's, to The Special Beat and various other collaborations during his solo career from the 90's up to the present day, Neville Staple's thirty-five year career in the music business is well documented.
Nevilles autobiography, THE ORIGINAL RUDE BOY, published by Aurum Press in the UK in May 2009, is an amazing story which tells of Neville's interest in music back in the early 60's, his relationship with Pete Waterman, having met him at a club in Coventry, and his rise out of hell into stardom.
Following on from the 2009 Specials reunion and his departure from the band in late 2012, he continues to be a forerunner of the ska movement, and continues to thrill audiences with his own excellent band at venues and festival appearances worldwide.
In 2015 Neville headlined The Avalon Stage at Glastonbury, the highlight of what was a very exciting year which saw him touring the UK, playing festivals, gigs and private house parties. One reporter in his review commented:
"It isn't hard to work out why The Specials lack energy on stage, it's because Neville Staple took it with him"
– (Steve Oliver – Nottingham Post Review).
Neville has a way with people, he cares about his audience and wants to give them a good time.  in return, the crowd, are word perfect on every song, and each event turns into a party.
In 2013 Neville produced a new album called 'Ska Crazy' with his band which was released in May 2014, ahead of his extensive tour, which includes old Ska classic covers and brand new material. His wife Christine Staple and long time friend Daddy Woody, a Jamaican DJ/Artist, also provide vocals on the album.
Neville has also worked on various collaborations with 'The Mutants' (Rhythm and Punk Review) including co-writing 4 tracks on the album – one of them co-written with his wife Christine, 'The Talks' and 'Flipron' as well as tracks with 'The Dub Pistols' (released 2014) and 'Duplex'. Many more collaborations are underway and 'The Original Rudeboy' is as busy as he has ever been.
"Out on his own, still pretty special"
– Record Collector
The Neville Staple Band
Friday 26th Feb,
The Lemon Tree,
5 W N Street,
Aberdeen,
AB24 5AT
Tickets:£16.60 (inc. bf) Doors:7.30pm Ticket Office: 01224 337688