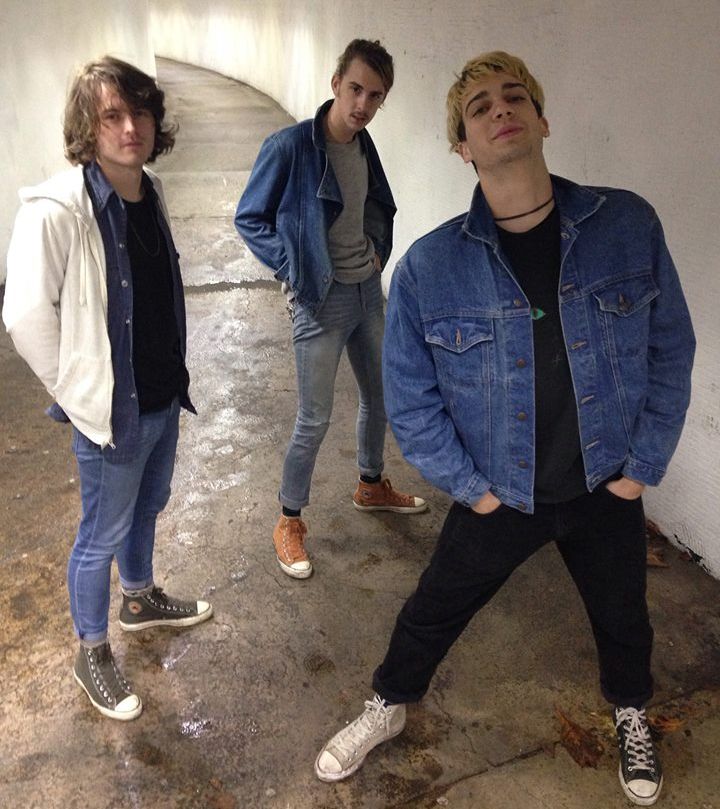 With thanks to Warren Higgins.
South Carolina natives, Heyrocco will be bringing their infectious mix of grunge-pop to Aberdeen Lemon Tree on the 15th April ahead of the release of their upcoming debut album.
After making waves at home and abroad last year, Heyrocco continue to win fans on both sides of the pond the band are now set to unleash their stunning debut album 'Teenage Movie Soundtrack' on June 8th, via Vital Music Group.
The album is a perfect marriage of grungy angst and bubblegum pop. 'Teenage Movie Soundtrack' lends itself as much to the A-List radio airwaves as it does to the grimy basements in which these tracks were written.
Already being compared to the likes of Nirvana, Pavement, The Cure and Mudhoney, the album is packed to the rafters with gargantuan choruses, sludgy guitar hooks, and boasts stellar made-for-radio melodies
From the slushy, yet happy Weezer-esque opener 'Loser Denial', to the sleazy, chugs of 'Melt' and 'Mom Jeans', to the grunge-laden tracks 'Virgin' and 'Happy', right down to the more laid-back sounds of 'Allison' and 'Santa Fe (Stupid Lovesong)', Heyrocco have produced a work of undeniable sonic gratification, with an abundance of mucky guitars and the vocals of singer Nathan Jake Merli, sound-tracking the voice of disheveled youth.
Nathan (Guitar and Vocals), along with Chris Cool (Bass, and yes, that's real name) and Tanner 'Taco' Cooper first plugged-in the amps in their parents' garages five years ago in South Carolina and were soon touring across the United States in their beaten up old van.
Their first UK tour at the end of last year brought their explosive live show to a rabid audience, including a sold out show in front of 1,400 people for Club NME @ KOKO. They also have been lighting up the radio airwaves with support from Zane Lowe, Huw Stephens and Phil Taggart at Radio 1, alongside XFM & Kerrang Radio.
The band are set to hit UK shores in April with a 12-date tour in support to The Xcerts, stopping off at The Borderline in London. Following this, Heyrocco will embark on a series of their own headline dates.
"Cue the light wash denim jeans and tattoo chokers because Heyrocco's new single launches us right into 90's teenage movie nostalgia. Like these Southern sweethearts, we admittedly might not have been the coolest kids in high school—but at least we can pretend like we were while listening to some 90's inspired rock and roll." – NYLON
"'Virgin' mimics the angst-ridden grunge of Nirvana, while flecks of Pavement ensure a distinctly nostalgic flavour to these guitar heroes" – NME
"Set in high school, with its corrosive mixture of The Cure and Mudhoney conjuring up all manner of adolescent fury" – Clash
APRIL TOUR – SUPPORTING THE XCERTS
10th – Guildford, Boiler Room
11th – Tunbridge Wells, Forum
13th – York, Duchess
14th – Hull, Fruit
15th – Aberdeen, Lemon Tree  
16th – Inverness, Ironworks
17th – Edinburgh, Mash House
19th – Birmingham, Rainbow
20th – London, The Borderline
21st – Cambridge, Portland Arms
22nd – Northampton, Roadmenders
23rd – Exeter, Cavern
HEADLINE DATES
28th April – London, Seabright Arms
29th April – Chelmsford, Undertone