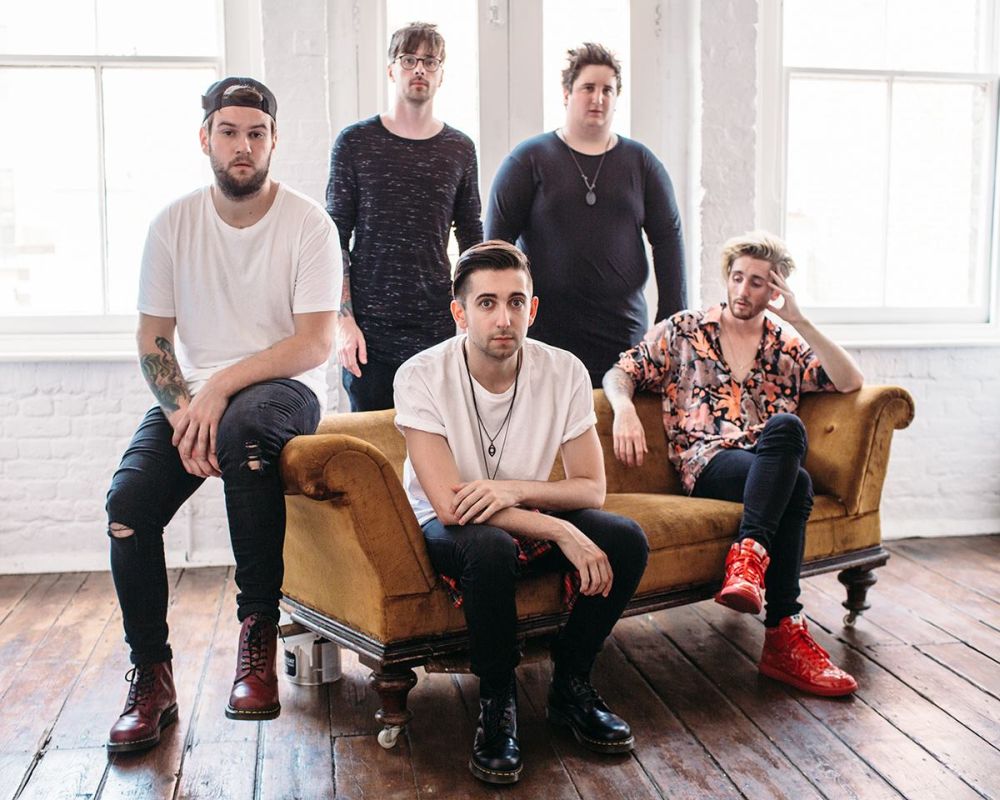 With thanks to Chuff Media.
London quintet Eliza and the Bear appear at The Lemon Tree on Thurs October 9.
Mixing the euphoric hooks of Imagine Dragons and the off kilter energy of Crystal Fighters and Grouplove, Eliza and the Bear burst onto the scene at the end of 2013 winning a legion of fans supporting Twin Atlantic and Paramore.
Their dizzying live performances have helped them build a fanatical fanbase.
This Autumn the band take their exuberant live set on the road for a twenty-date headline UK tour, culminating with one of their biggest headline shows to date at Islington's O2 Academy on October 16th.
The band released their new EP 'Light It Up' on 3rd August via Mi Familia Music. Their most infectious offering to date, the elevating title track from the EP is guaranteed to set the radio airwaves ablaze this season, ladened with melodic charm and dazzling sing-a-long vocals.
'Light It Up' follows Eliza and the Bear's critically lauded singles 'It Gets Cold' (Zane Lowe's Radio 1 Hottest Record In The World and soundtrack to the BBC's Sochi Winter Olympics coverage), 'Brother's Boat' (championed by Fearne Cotton on Radio 1) and 'Friends' (which provides the backing for the Bulmers Cider summer advert).
"Light it up is about making a positive change to your way of life and when times get rough, doing something about it." – James Kellegher
Light It Up EP Track Listing:
Light It Up
Talk
Let Us Be Young
It Gets Cold (Acoustic)
Elisa and the Bear play the following dates on their headline UK tour:
October 6th              Manchester, The Ruby Lounge
October 7th              Edinburgh, The Electric Circus
October 8th              Glasgow, King Tuts
October 9th          Aberdeen, Lemon Tree
October 10th            Dundee, Buskers
October 11th            Middlesbrough, Twisterella Festival
October 12th            Leeds, The Cockpit 2
October 14th            Birmingham O2 Academy
October 15th            Leicester, The Scholars Bar
October 16th            London, Islington O2 Academy
Links:
http://www.twitter.com/elizaandthebear
http://www.facebook.com/elizaandthebear
http://www.youtube.com/elizaandthebear
http://www.soundcloud.com/elizaandthebear