Leading Scottish jazz duo Tommy Smith & Brian Kellock appear at The Lemon Tree, Aberdeen on Thursday, February 11. With thanks to Rob Adams.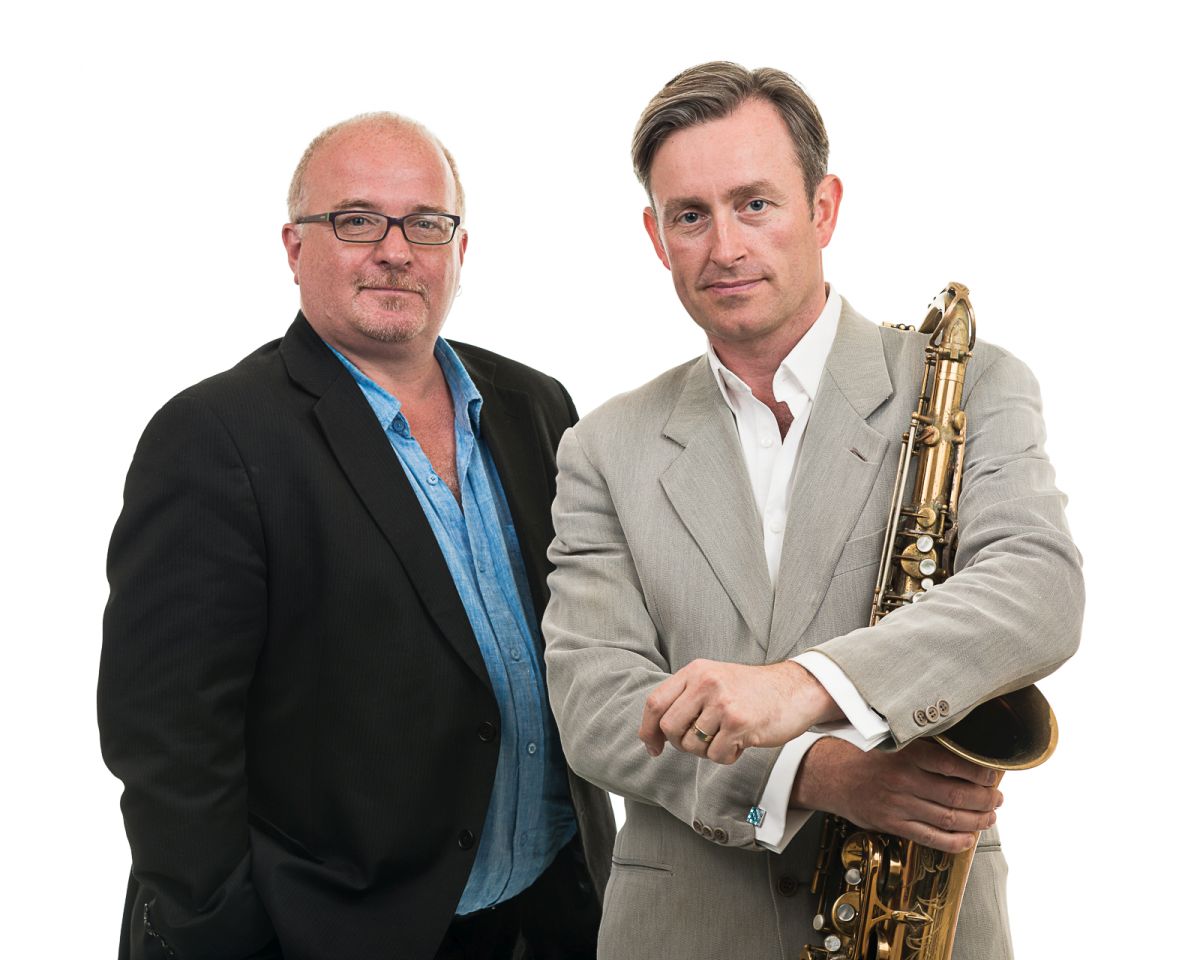 It's their first concert of 2016, which is shaping up to be as busy as last year when the saxophone and piano partnership covered the UK almost literally from Land's End to John o' Groats.
Lyth Arts Centre near Wick and St Ives Jazz Club in Cornwall, the last stop on the UK jazz circuit before the Atlantic Ocean, were both on their summer 2015 tour.
Saxophonist Smith and pianist Kellock have worked together extensively over a long period, having known each other since the 1980s when they emerged on the Edinburgh jazz scene around the same time.
Smith was then a gifted teenager who released his first album, Giant Strides, aged sixteen in 1983 and Kellock was the energetic keyboard talent with Scottish blues singer Tam White's band.
After studying at Berklee School of Music in Boston, Smith joined vibes virtuoso Gary Burton's quintet and recorded for the legendary jazz label, Blue Note Records. He also founded and still directs the internationally acclaimed Scottish National Jazz Orchestra, and tours the world with Norwegian double bass master Arild Andersen's trio.
Kellock, meanwhile, has become established as one of the UK's finest jazz pianists and the first choice accompanist for visiting American soloists including saxophonists Stanley Turrentine, Scott Hamilton and Herb Geller and singer Sheila Jordan.
As well as recording three duo albums and touring together on both sides of the Atlantic, Smith and Kellock have been central to several of the Scottish National Jazz Orchestra's most successful projects, including Smith's reorchestration of George Gerswhin's classic Rhapsody in Blue, an internationally praised recording of Duke Ellington's music, and last spring's Frank Sinatra centenary celebration with American singer Kurt Elling.
Smith describes Kellock as his own personal orchestra.
"I've worked with a lot of great piano players over the years," he says,
"but I can't think of anyone who brings the same drive and responsiveness as Brian. He can play very, very quietly and still be inspiring and yet he's so rhythmically powerful that we don't need a bass player and drummer."
In concert, with an encyclopaedic knowledge of tunes to draw on, the pair can go wherever the mood takes them and their relaxed, natural onstage rapport adds to the entertainment value.
"We're old friends and it's probably just as well because we do a lot of travelling together," says Smith with a wry smile.
"We'll be playing tunes that jazz fans and casual music listeners alike will know. It's a simple presentation: two guys playing acoustically, with no PA, and enjoying each other's company."