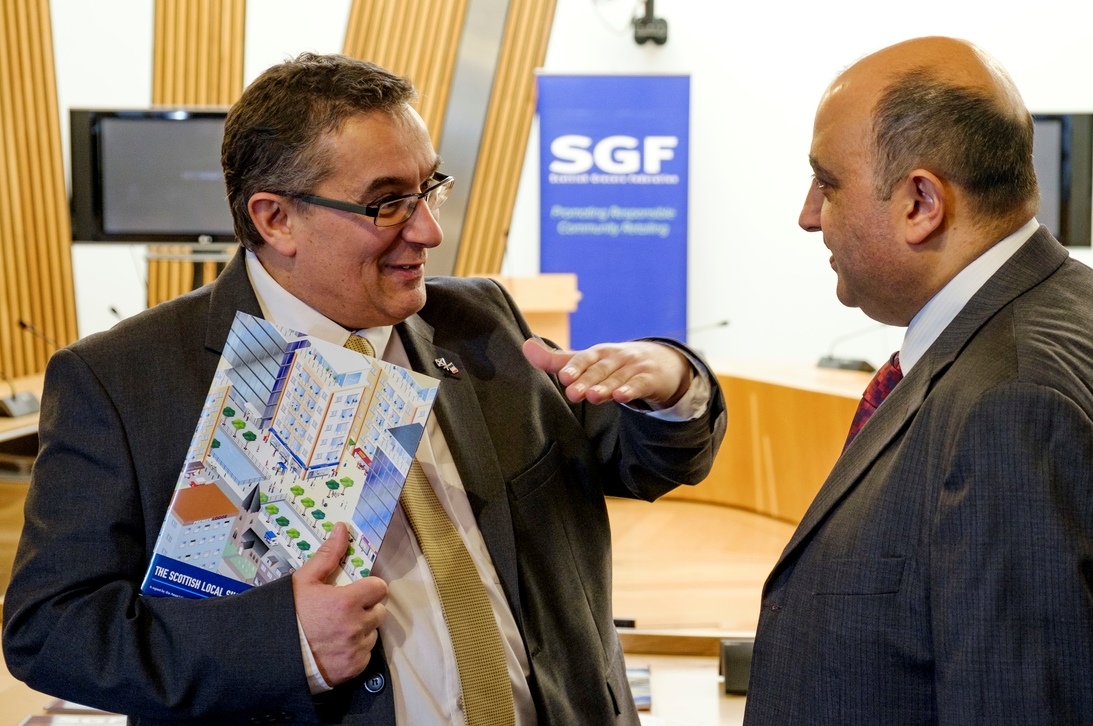 With thanks to Sarah Masson.
Independent retailers have welcomed the support shown for their industry from Christian Allard, MSP. The North East MSP attended Scottish Grocers' Federation's event at the Scottish Parliament to coincide with the publication of their Scottish Local Shop Report 2015.
The report highlights the value of local independent convenience stores to communities with 87% of retailers currently involved in community activities.
The report also illustrates that there are more convenience stores per head of population in Scotland than there are in the rest of the UK and that convenience stores provide over 44,000 jobs, including valuable services such as post offices, bill payment services and ATMs.
The SNP MSP has always backed local businesses – acknowledging their importance to local economies throughout Scotland today. The North East MSP has praised the community value of local shops, recognising that they support local producers as:
"they make Scottish products accessible for everyone buy, eat and trust local."
Scottish Grocers' Federation Chief Executive Pete Cheema said,

"We were delighted that Christian Allard was able to join us at our event. The support of MSPs is vital in ensuring a prosperous and sustainable independent convenience store industry in Scotland."
Commenting Christian Allard said:
"It is important that we recognise and support local businesses in our communities especially because local shops tend to be resilient to economic changes.
"Local stores are a large part of what our communities are made up of and this report provides the evidence that clearly shows the community value of local convenience stores in Scotland.
"The report crucially looks at the active role that local stores play in both urban and rural communities. They are constantly evolving and changing to meet the many needs of the people they serve. The independent corner shop is as much a part of the past and present as it is the future."
Comments enabled – see comments box below. Note, all comments will be moderated.
[Aberdeen Voice accepts and welcomes contributions from all sides/angles pertaining to any issue. Views and opinions expressed in any article are entirely those of the writer/contributor, and inclusion in our publication does not constitute support or endorsement of these by Aberdeen Voice as an organisation or any of its team members.]