With thanks to Leanne Carter, Account Manager, Tricker PR.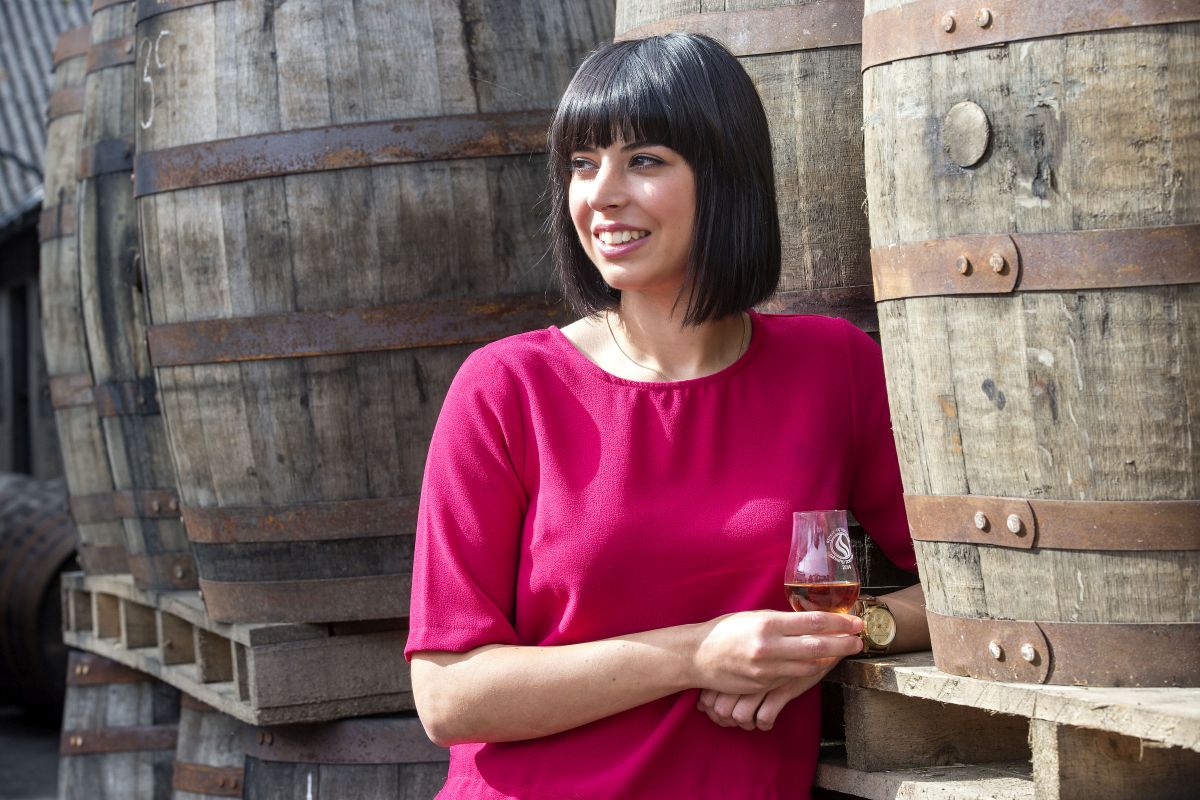 Plans for a brand new festival that will bring Speyside's whisky producers together under one roof for the first time were highlighted at a major tourism conference on Wednesday.
Organisers of the world-class Spirit of Speyside Whisky Festival outlined their proposals for the event to delegates attending the Moray Speyside Tourism Summit.
Festival manager Pery Zakeri (pictured) said the three-day event taking place in the area's capital town of Elgin from September 9 – 11 would deliver a boost to tourism businesses, bringing more visitors into the area at a time when the traditional summer season is drawing to a close.
The new event will feature up to 28 different whisky distillers from the region, along with local beers and gin and a wide range of food producers. There will also be a whisky retail shop organised by renowned specialist outlet, The Whisky Shop Dufftown.
Visitors will buy a ticket to attend one of four different sessions over the course of the weekend. Entry to each session will be limited to just 300 people, and demand is expected to be high when tickets go on sale later this year.
Festival manager Pery Zakeri told delegates at the conference,
"This is a brand new weekend for Moray Speyside and we are hoping to attract a new, younger audience that will be different to the audience we attract to the May festival.
"We are looking to draw in people from Inverness, Aberdeen and the rest of Scotland and the UK, and while there might be an international audience, it will have more of a local focus in the initial years.
"It's a unique event that will drive tourism to the region, and one that will add to the local events calendar and whisky events calendar."
Although different whisky brands have been working together as part of the Spirit of Speyside Whisky Festival for almost two decades, all of the activities for the that event tend to take place in their own distilleries.
This will be the first time that the area's distillers will come together on their own doorstep under one roof. Elgin Town Hall has been selected as the location because it is the central point in Moray Speyside with good transport connections for road and rail, delegates at the Alexander Graham Bell Centre in Elgin were told.
Organisers believe the smaller, centrally located event will appeal to those who want to enjoy and learn more about Speyside's whisky but do not want to plan a five-day itinerary for a major event like the Spirit of Speyside Whisky Festival.
It comprises over 400 different events from distillery tours and tastings and from ceilidhs to comedy, and events are staged everywhere from Kingussie in the south to Forres in the west and Buckie in the east. The Spirit of Speyside Whisky Festival takes place from April 28 to May 2.
Commenting on what the new event will offer, Pery told the conference,
"There will be world class whiskies, local gin and craft beers and of course a range of food producers. But the main thing will be the chance to meet Speyside's whisky stars in one place at the same time."
Tickets for the September festival are expected to go on sale in June this year and will be available at www.spiritofspeyside.com