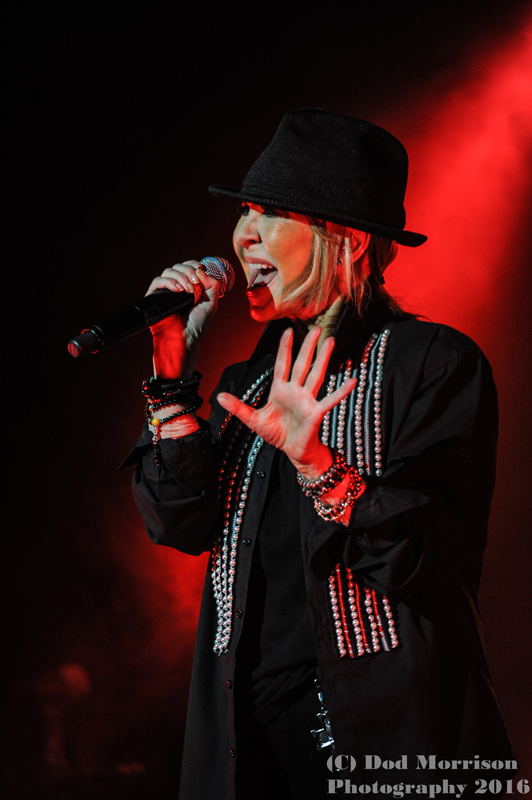 Review and photographs by Dod Morrison.
Most 67 years olds would be sitting at home, retired or pondering retirement. But Lulu? She is in the middle of a 35 date tour.
Billed as 'An Evening With Lulu', the iconic artist performs her hits and the songs that have influenced her career.
In 2015 she released her first self penned album 'Making Life Rhyme' and did her first tour in 10 years, she had so much fun and she decided to do it again 2016
It is a 2 hour set that many of the bands nowadays half her age couldn't do.
Throughout the evening we are told stories and reminded that she has worked with some of the best out there including the late David Bowie and she does her rendition of 'The Man Who Sold The World'.
We are told when she was going to write some songs and was wondering how to go about it.
She realised she lived with one of the best song writers around, Maurice Gibb.
We are told a story about the Bee Gees meeting up during one of their band splits and how they all met in a room for the first time in ages, and penned a song there and then.
Another story of the evening is her affection for Sydney Poitier and about her, at 19 years old, being cast for her film debut 'To Sir With Love'.
She tells how, at that time, the film couldn't be made in America, and singing the title track which went to number one in the US pop charts for 5 weeks in 1967.
She then announces:
"We will sing it now and I have updated it a bit"
The crowd love it.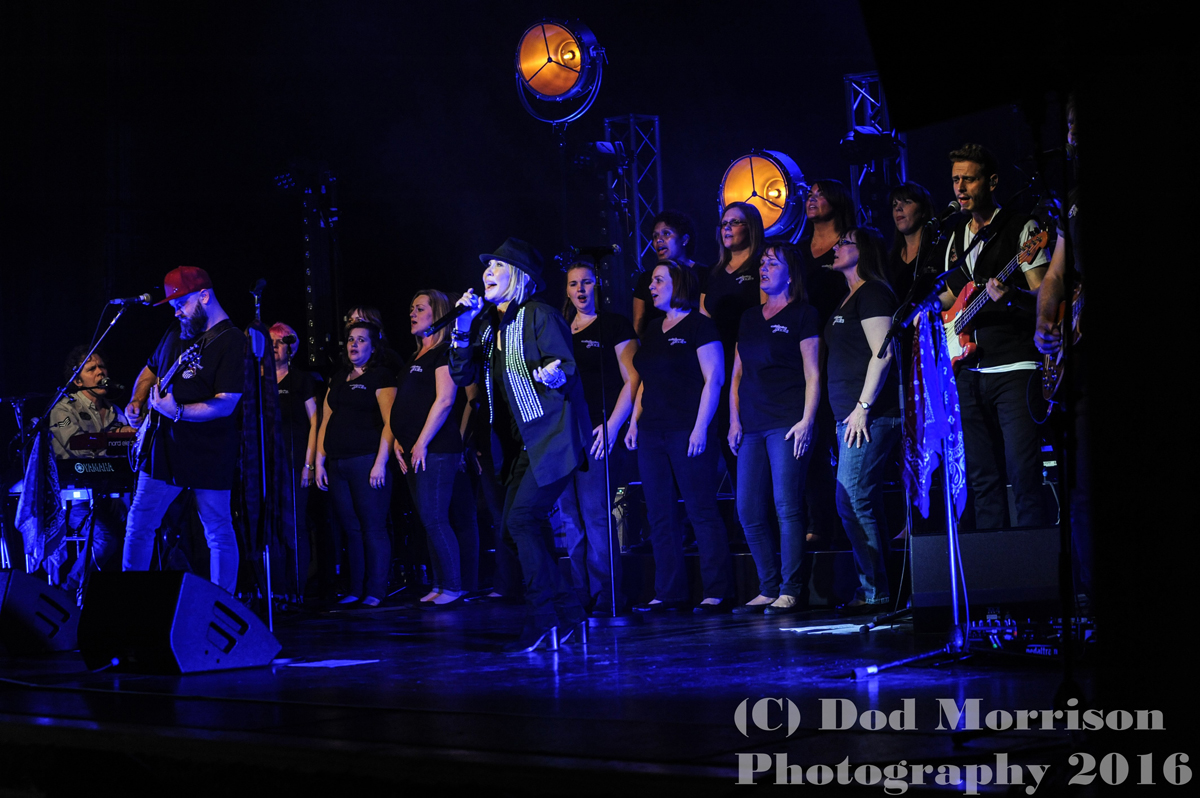 During the evening she brings on the Military Wife's Choir and they perform a rendition 'Cry' which brings a standing ovation from the crowd.
The last song is looming and Lulu says:
"I know what you want me to play and I know what you want me to sing, so let's do it"
….and that now famous "weeeellllll"  is shouted out and 'Shout' is played.
The military wife's choir appear down the middle of the aisle to get people up and dancing but they need no encouragement and all are dancing and singing away.
Her voice throughout is immense , still great.