Old Susannah looks at the Granite Web, and the impressive effort it has taken to spin.
By Suzanne Kelly.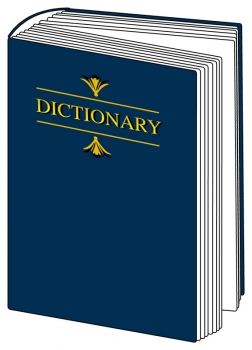 Tally Ho! Yet another vibrant and dynamic week in the Granite Web City.  Whilst Friends of Union Terrace Gardens, Aberdeen against Austerity, and Democracy Watch engaged in some inexpensive grassroots campaigning by flyer, the mysterious Vote for the CGP group pulled out all the stops and spent, spent, spent.
You could be forgiven for thinking that Northsound is playing City Garden Project commercials non-stop. The Art Gallery has a swish new display showing the Garden plan in its Alice-in-Wonderland perspective and garish colours, and issues of The Granite Web compete in the ugly stakes with the A3 VFTCGP colour flyer sent out before.
News reaches Old Susannah that visitors to Aberdeen Royal Infirmary are being cheered up no end by pro-City Garden Project posters on the walls. There is no escape at work either, as employees of Wood Group (no surprise really), Nautronix, and Taqa all seem to have received lovely e-mails from bosses hinting gently that they should vote for the CGP.
I do find it very touching that employers are looking after their employees so well and giving gentle guidance which puts no pressure on them at all.
Why do I call the VFTCGP members secret? Because I was told in so many words by the BIG Partnership, which does PR for this group and, coincidentally, the artwork for the CGP, that "if the members want to stay secret, it's up to them."
But before I return to my Myth-busting busting activities started last week – I only got through the first four of the ten Myths the CGP team say we're suffering from – condolences to Rangers fans.
Was this one of the top Scottish clubs? Yes.
Will this leave a massive hole in Scottish football? Yes.
Will other sides face similar financial clubs? Looks like it.
I believe one tycoon is still paying some £60,000 of his own money each time his team plays. I do hope this mogul is not getting overly financially stretched. I'd again ask the question if Loirston Loch land – in a Special Area of Conservation – should really be turned into a 21,000 seat football ground with offices and museum in this climate.
  Donald's granny was Scottish. This gives him good cause to call Alex Salmond 'insane'
Well, I would ask, but the continuous concrete covering of anything green in Aberdeen seems unstoppable. Thankfully, we all have one tireless, gentle campaigner who is not giving up the fight for 'Scotland's heritage'. Step forward, Mr Donald Trump.
You might have seen one or two small news items saying that this gentle giant wants to build the galaxy's greatest golf course on a no-doubt-underused stretch of coastline. He's got rid of many of the view-blocking trees, but there are horrible plans to build windfarms offshore which could actually be seen by his guests, if you can believe that!
Now, windfarms don't actually work very efficiently yet. The technology can, and should improve. But I guess we're all agreed there are few things in life worse than being a rich golfer who might have to look at an offshore wind farm. For those people in favour of this kind of blot on the seascape, I would remind you that you're forgetting something very important.
Donald's granny was Scottish. This gives him good cause to call Alex Salmond 'insane' for supporting renewable energy. Please try to keep that in mind, thank you.
Finally, it might have been Valentine's Day this week, but it looks like the May to December romance between Callum McCaig and Aileen 'Ho'Malone is over. One of them is an over-blown, over-hyped, over-rated, naïve, headline-seeking soul, blissfully unaware that they are dangerously out of their depth. The other is Callum McCaig.
No more will they share a coalition; there will be no more romps on Tullos Hill; there will be no more late-night negotiations. Maybe yet the SNP will change its tune over the ridiculous cull of deer to plant trees that cannot possibly grow on Tullos Hill. Watch this space.
  the taxpayers' side of this great granite garden bargain is to borrow £92m and pay the loan, and its interest, back over decades.
There is certainly a current in that direction, not least fuelled by public anger and the wasting of some £43,800 to date. Still, a break-up is hard to take. Final confirmation of this great bust-up comes in newspaper stories announcing that the coalition is still absolutely fine. I am thinking of offering my condolences to Mrs Robinson, sorry, I mean Aileen.
I'm still thinking on it. PS. Message to Irene – feel better soon!
And now back to debunking the debunking of the Myths. The City Garden Project seems to be the only entity that's been presented with these Myths, and I commented on the first four last week. Here are a few choice words on the remaining five Myths. Thank you CGP for printing these not-at-all-wild and not-at-all-made-up Myths – we're all really onside now. Their comments are in bold. Old Susannah's are in regular type
5. It will cost the taxpayer millions of pounds – FALSE.
Sure. All this happens for free, and you've not paid a penny, and you won't pay a penny. I wonder if the CGP forgot about the £422,000, or probably more, of taxpayers' money Scottish Enterprise has already spent on this project? And, no doubt, our CGP friends don't think it matters that some of your city councillors voted to set aside up to £300,000 of your money for legal costs.
Old Susannah is still mulling that one over. A billionaire is 'giving' Aberdeen £50m, but there isn't enough money on his side of the fence to pay the legal costs the city will incur? So, rather than getting granny a new wheelchair, or providing 24/7 care at homes which have just announced cuts etc etc, Wood wants your £300,000. But this £722,000, nearly quarter of a million pounds, is small change.  we're going to chop down existing, healthy trees, thus getting rid of wildlife that's called the trees home for decades, if not centuries
Multiply that figure by ten and you get close to the amount of interest on the loan Aberdeen City Council has to sign for this project to go ahead, according to one of last night's radio show speakers. Thanks to Original FM (on 105FM) for hosting last night's debate. Anyway, the taxpayers' side of this great granite garden bargain is to borrow £92m and pay the loan, and its interest, back over decades.
If the 6500 new jobs don't come in and we don't make £122m each year (I can't wait to see how this happens), if we go over budget, if anything goes wrong – then it will cost us an unknown additional amount of money in repayments. The trams fiasco has reached a cost of nearly one billion pounds.
But this won't cost you a cent. Honest, guv.
6. Fake, plastic trees – FALSE.
It's a great Radiohead song but a lousy Myth. It has been suggested that fake plastic trees will be planted in the City Gardens to act as vents for the giant car park underneath. If any fake trees are seen they will be beside the flying pigs. 186 new trees will be planted, some of them mature and many will be Scots Pines.
Old Susannah doesn't know where to start with this alleged Myth. She does find it reassuring to find that a job in public relations entails so much creative writing talent. I know of no-one who's heard of plastic trees being part of the plan. However, if we're building underground, then we'll need plants with very tiny root systems. Goodbye 250-year old elm trees, one of only a few surviving clusters of elms free from disease, and home to wildlife. In comes progress. Who needs fresh air, wildlife, shade and beauty when you can have ramps?
   we're going to chop down existing, healthy trees, thus getting rid of wildlife that's called the trees home for decades, if not centuries
My favourite bit is the announcement that the trees stay in the Gardens forever, as wood chip and seating. Well, you can't say that's not sensitive to nature. Still, the BIG Partnership's student placement has managed to make a meal of a non-existent plastic tree myth. Perhaps someone will explain how mature trees are going to be magically planted in the new Gardens?
Where will their roots go, as there is meant to be underground parking? How do we get to have a thriving pine forest in the city centre – something that doesn't seem possible according to experts including local architects?
If Old Susannah has this right, we're going to chop down existing, healthy trees, thus getting rid of wildlife that's called the trees home for decades, if not centuries, plant some new trees, and have the world's only pine forest in a city centre.
The pines must grow faster than genetically-modified Leylandii hedges if the drawings I've seen are correct, and of course, no-one can fault the accuracy of these precision drawings. I like the giant transparent child romping over the flowerbeds best. So, replacing grass and trees with grass, concrete and trees can be done for only £92m. RESULT!
7. It will cost people their jobs – FALSE.
As a result of the project a projected 6500 new jobs are to be created, not taking into account the hundreds of jobs that will come as a result of the construction. In addition, a transformed city centre will breathe new life across the city, helping us become a World Energy City long after oil and gas has run dry in the North Sea. Existing businesses will be retained meaning existing jobs will be safe-guarded.
These 6500 jobs are going to be wonderful! What will they be? Well, for openers we've seen how well Union Square has protected high street businesses. Our small high street shops are struggling whilst multinationals got a cheap rent deal in Union Square. But clearly what we need is….more shops. Surely there is nothing we'd rather do than shop, and you can't have enough shops can you? It's not as if a glut of shops will ever result in shop closures, price wars and endless sales, especially 'Going out of business' sales.
I wonder if there is any reason that a cafe culture has never really taken off in Aberdeen? Could it be that it's often too cold, too windy or too rainy? Could it be because the City Council consistently refused to allow anyone to run a snack bar or coffee kiosk in the shelter of Union Terrace Gardens? Clearly not. One wave of the granite wand, and just like those convincing concept drawings, we'll all be sitting outdoors in short-sleeved shirts, drinking decaf mocha lattes while Toto play on the brand new stage, in front of the existing indoor theatre.
Right. The taxpayer is propping up the AECC with extra money since it can't make enough by holding events. Same for the Lemon Tree. But the new theatre won't have any problems making a massive profit and creating loads of jobs.
 So, 'how many theatres should a taxpayer prop up?' is one question.
I for one can't wait to sit through an outdoor electronic folk music competition in February. But, by winter, this theatre will be an ice rink, thereby competing with the ice rink the city tried to kill off before.
But no, there won't be any harm to jobs. We'll need people to cut down the trees and get rid of the wildlife. Then there will be jobs cleaning the graffiti off the Web. Yes, the Web will create more permanent jobs in small Aberdeen than the 2012 Olympics will create in Greater London. Rest as assured as I am on that point.
8. It will be entirely made from concrete – FALSE.
Obviously concrete will be used – would you like to relax, visit an exhibition or attend a concert on top of a cardboard box? The project has been carefully designed so there will be 95% more open, green space with a series of pathways providing access for people through, across and in and out of the gardens. These paths will be made of granite, crushed granite and wood.
By now, Old Susannah is finding the content of the dispelled Myths by BIG just a little bit patronising and smarmy. They thought they had to talk us out of believing in plastic trees. Now they explain that we need to sit on something more robust than a cardboard box. Thanks for that! Appreciated.
So, 'how many theatres should a taxpayer prop up?' is one question. 'How many competing businesses should Scottish Enterprise suggest?' is quite another. They used to have rules on displacement and suchlike, but these seem to have gone, probably about the same time as your employer started to tell you how to vote.
This project has been carefully designed. Of course it has. More green space, but somehow it manages to have a giant concrete, sorry, granite theatre which takes up some 15% minimum of the existing Gardens. They count the giant granite potato-crisp shaped thingy over the stage as green space.
 what if the architects were to give us some drawings showing how these ramps will work safely now rather than later?
Of course it won't sustain any wildlife, and at best will be a thin wedge of sod over concrete, but if they want to call it green space, fine.
I guess these people call anything green space if they can colour it green with Crayolas on their paper plan.
Looking at the slope of the ramps both up and downwards, I'm wondering how the aged, infirm or wheelchair-bound are going to find this system easier than the current access. The current access could use an additional ramp and you could probably do this for less than £92m as well. For the truly baffled, there is ground level access on the north side, not far from the theatre. This is where vehicles somehow manage to get in.
Clearly there is no other way to 'relax and visit an exhibition or attend a concert in this town.' Let's borrow £92 million and build this beauty.
9. There will be no railings in the Granite Web, people will fall from the paths – FALSE.
Safety will be paramount. The concept design shows the various walkways at different levels but the final design will show how these work safely. And, seriously, do you think any development in a country obsessed with health and safety would get off the ground without proper safety measures?
Our PR work placement is patronising us again. I might be old, but here's a crazy idea – what if the architects were to give us some drawings showing how these ramps will work safely now rather than later? Are they going to be enclosed, and of course, not at all potential rat traps? Are they going to have fencing that somehow won't look like Stalag 17? How will wheelchair users go up and down these steep ramps? Details, details.
Well, Old Susannah has run out of space for one week. We will return to normal definitions next week, and take a closer look at who is behind 'Vote for the City Garden Project'. You will, of course, want to know what businesses are in this group, to make sure you can reward them with your custom. Or not.
Finally, many thanks to those brave business people who have stuck out their necks in favour of saving our city's only unique, free, green garden.
That's you, J Milne. It is appreciated.