Old Susannah wades in with her chainsaw rattling in the direction of Union Terrace Gardens, but the elms need not fear, she is only out to cut through the misinformation presented as 'myth busting' by the City Garden Project.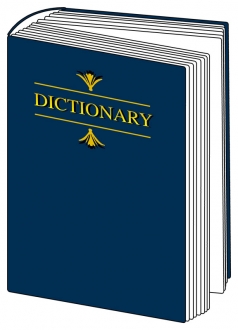 By
Suzanne Kelly
.
Old Susannah has been busy with Union Terrace Gardens this past week, like so many of us.  Another few short weeks, and the people will have voted one way or the other as to whether or not our environment, heritage and common good land are better served up with concrete ramps or not.
Then I can get back to the important work of singing the praises of our elected officials, unelected quangos and council officers, and local millionaires.
Before I get down to the Gardens situation, I thought I'd look back at all the wonderful artwork that the City's children sent in for the Christmas time art competition and event in the gardens, organised and funded in large part by the Bothwell family.
Hundreds of children sent in their artwork, and at this chilly time of the year with Christmas past, they make a cheerful reminder of a great day, and what it's like to be a child again.  And each and every one of the childrens' artwork exceeds by miles the A3 takaway flyer sent by a group of anonymous business people telling you we must vote for the granite web.
Do have a look – you will be glad that you did.
http://oldsusannahsjournalchildrenschristmasartwork.yolasite.com/
On with some definitions then.
Propaganda:  (noun) Material, slogans, misinformation designed to advance a particular point of view often by discrediting or ignoring opposition.
My email inbox is bursting this week with details of employers who are sending their employees all of the leaflets, letters and testimonials which support the garden project.  Most of these are written in the names of associations or groups which have – but crucially do not declare in the literature in question – a member or members who are directly involved with promoting the scheme.  This is very clever indeed.
An employee wants to be told by their boss how they should think and want and vote.  It would therefore be most unfortunate if the employees were given some way to read the many arguments against going ahead with an undefined project with an undefined budget using an as-yet untested in the UK financial borrowing mechanism with a debt-ridden city council borrowing money.
Let us hope therefore that suitable precautions are taken to prevent employees reading the literature from different groups available at the following:-
http://oldsusannahsjournal.yolasite.com/
Myth:  (noun) work of fiction, often including gods, goddesses and challenges and tasks.
Not since the rainbow bridge of Asgard joined heaven and earth, not since the legend of Hercules and his impossible labours has there been a tale as far-fetched as that of the granite web that launched 6,500 jobs and paved the streets annually with £122,000,000.  Sure, it may look more like one of the circles of Hades or the Minotaur's maze, but the web is already passing into myth.
Those clever people who bring us this gift from the gods are worried we mortals can't undertand the benefits, and are misunderstanding (or mythunderstanding) their benevolent intentions.  They've written a handy guide (something called a 'blog') The City Garden Project – The Myths, dispelled' which can be found at:-
http://www.voteforcitygarden.co.uk/blog/17-the-city-garden-project-the-myths-dispelled
And to its words in bold italics, are my little responses.
The City Garden Project – The Myths, dispelled.
We want you to make your decision based on truth, not incorrect claims, speculation and downright nonsense!
Fine – we are all in agreement.
Myths have been at the heart of the campaign against the

City Garden Project

and if some of them were true then the opposition could be justified.
Which myths and what are they?  Where did you get them from?  I remember the initial consultation:  we were shown a beautiful, expensive colour brochure (which the taxpayer had funded) – the cover of which had a flat concrete giant square with some plants in planters.  Later on we were told the project was not going to look like the picture.  Maybe we could have saved some taxpayer money and time by waiting for a consultation and poll until such time we knew what the proponents had up their collective sleeve.  But it is not for us to question the gods.
But, whether by mischief-making or simply misinterpretation, the rumours have been rife.
So here we have an implication of mischief-making.  Was it the god Loki at work?  Or of the opposition being too thick to be able to 'interpret' what is proposed.  I have not personally heard ANY RUMOURS.  I have read serious questions about the project's economic, ecological, sociological and regeneration benefits.
I have read people asking where the ventilation will be for underground car parking.  That is one example of the sort of criticisms and questions that I've experienced.  'Dante's Inferno' has a version of heaven, hell and earth without any ventilation, so I guess these miracles can happen here as well.  
So, let's dispel some of these myths! 
Fantastic!  Let's go!
1. The "green lung" of our city will be lost – FALSE. 
The City Garden will double the amount of green space in our city centre. The new "green lung" will be more usable, more accessible and brought into the sun-light. New garden areas will be created, including a colourful, blossoming area, a forest, a Learning Garden, a quiet tree-lined Bosque area with street furniture and open green space for relaxing in or having a picnic.
Patches of grass do not clean the pollutants and particulates out of a city – established, large, leafy trees do.  As the goal posts keep moving on what trees are to be lost by the City Garden Project engineers, it is hard to imagine which trees are going.
I am still very disappointed we will not have a MONOLITH at which we can make sacrifices to the gods.  I guess we'll just have to sacrifice the trees, animals, birds, and money to these new gods instead.  But are you going to be reassured that the existing mature trees are somehow going to be replaced overnight by trees with equal pollution / C02 management capabilities by people – sorry gods – who think they can plunk a pine forest in the midst of a city centre?
Most people question where the trees' roots will be – nearly all trees have extremely large, spreading root systems which require soil.  By the way these roots and soil are what prevents flooding.  I have read points made by experts who say it is not viable to grow a pine forest in the middle of a city centre for a number of reasons.  I don't know the science – but I look forward to the City Garden Project team showing me examples of such cities.
  I do enjoy looking at the photos of people sitting on the concrete wedge over the 'stage' area which is covered with a bit of sod.
There are examples of cities with great open plazas which flood as there is insufficient soil / tree roots to absorb  heavy rains.  At least rain isn't much of a problem here in North East Scotland.  As to bringing everything into the sunshine, err, the sun shines in the valley as it is – with the added advantage of the valley providing a very valuable wind break.
At Tullos Hill the soil matrix is very poor – which in the words of the soil report prepared by the Forestry Commission leaves any trees planted subject to 'wind throw'.  If the roots don't have a good firm earthy soil to hold onto, then a strong wind – like the kind that will inevitably blow across any area brought to street level – may well bring trees toppling on top of the granite web – or people.
Just by elevating a hunk of potato-chip shaped concrete and putting a few inches of sod over it, you are not creating a natural green lung/habitat/area,  even if it is the prettiest thing you've ever seen.  As far as doubling the space of the gardens, I do enjoy looking at the photos of people sitting on the concrete wedge over the 'stage' area which is covered with a bit of sod.
There is a woman sitting in a chair – a very neat trick indeed for such a steep slope.  Maybe she has a specially-constructed chair with short legs at the back and longer ones in the front?  Perhaps she is a goddess and is floating?  But as many observers point out, the 'concept' drawings are inconsistent in this and other ways, such as changing scale.
No, if you are losing the mature, healthy trees that are there – which are home to animals such as EU protected bats and rooks – you are indeed losing a major part of what makes the park valuable to our health.  There is no doubt of this in my mind, so I'm glad we have such a great team of pro-garden project personnel ready willing and able to explain all.  They've just not got round to it yet.
2. The city can't afford the City Garden Project – FALSE.  ( Seriously? )
We have a once-in-a-lifetime opportunity to get a £182m investment in our city at NO cost to the City Council or the citizens of Aberdeen.
One way or the other, the citizen is going to pay.  IF the scheme somehow goes perfectly to plan and we have a bunch of new shops (without hurting further the existing ones) the business rates will be used to repay a loan – a loan at an unknown rate of interest on an as-yet to be determined sum.
And if it doesn't go well, and Aberdeen gets its very own Trams project fiasco to match Edinburgh's – the City has to find a way to pay for the TIF.  As far as the donations from private sources are concerned, at last report Sir Ian had promised to put the £50 million he pledged into his will.  Well, if I were one of his children, I'd contest the will if it ever came to that:  an ageing parent throwing £50 million on concrete webs should convince any court that something is wrong upstairs, and a will might get thrown out.
  Some say taking a loan is borrowing money.  But seems we would just be 'unlocking' funds – so no problem there.
But who is our mystery £5 million pound donor?  If this is a public project (debatable – the Aberdeen City  Gardens Trust is a private limited company with two people in it), then the public should know where all of the money is coming from.  If someone pledges money, what guarantee is there it will come in?  Some of our current millionaires are feeling the economic pinch, sad but true.
And if are they using this £5 million promise as a lever to tip the balance of public opinion towards the scheme  – then if they stand to gain personally, then we should be told.
I hear varying reports that other private people are pledging something like £20 million.  Now that's a myth I'd like more info on.
Once in a lifetime?  How on earth is that conclusion reached?  That claims sounds  very much like the scaremongering the pro garden project have been accusing others of.  There are six trial TIF schemes at present.  There may well be more.  But if this were a once in a lifetime chance, then all the more reason to take our time and make a cohesive, desirable bid, perhaps even one based on something less nebulous than a scheme that has a forest one week, an ice rink the next – and so other many unknowns to it.
TIF is only in the pilot stage in Scotland – so let's get in there first!  Test case Aberdeen!  Some say taking a loan is borrowing money.  But seems we would just be 'unlocking' funds – so no problem there.
A minor detail, as we'll all be rolling in dosh in no time, but do we know the interest rates on the £182 -192 million pounds Aberdeen City Council is going to borrow?  I've not been told.  Over to you, City Garden Project.
Again I will say that mere mortals choose to live in an area that is clean, safe and has excellent schools and hospitals.  I must have missed the part when someone proposed to the City Council that it should cut services and schools, and replace green space and our environmental heritage for concrete.
I don't remember agreeing to continuously expand the City's footprint into its green space while there are so many empty buildings in the city centre.  I guess I wasn't paying attention that day – probably got distracted by reading about a cute baby competition in the news or something.
40% of the cost of the City Garden has already been secured. The Scottish Government have pledged that, if the development is supported by the public, a TIF will be used to fund the rest of the costs for the City Garden Project. 
Fine.  Let's see the legal papers showing exactly how much has been pledged and how ironclad or otherwise these pledges are.  Forty percent?  What is the figure?  We still do not have any genuine, concrete, specific project (no timescale, no costings done, and no precise scope – these are what you learn in 'Projects 101' are the building blocks).  You cannot  possibly say you have 40% of the money you need for something which you don't even have defined or costed.  Not without godlike wisdom anyway.
TIF is a bit like a mortgage. The cost of the "property" is £182m. The "property" is the City Centre Regeneration Scheme (Aberdeen Art Gallery, St Nicholas and North Denburn redevelopments, the new public realm and the City Garden Project). The £55m of philanthropic donations already secured for the City Garden, along with the £15m to follow from the private sector, is the deposit.   
First, please define 'the new public realm' for me – just so that we are all talking about one specific defined term, thanks.  I'll bet TIF is a bit like a mortgage:  if you don't pay up, you lose your property.  Again Aberdeen City Council are going to borrow the money via TIF.  Not Ian Wood.  Nor the private limited 'Aberdeen City Gardens Trust Company'.
Just as well we're told it will bring in over a hundred million a year – we'll be needing it.
Back to the mathematics.  OK – let's assume the £55 million is £50m of Ian Wood's, plus the mystery philanthropist.
We should also be told who the £15 million is coming from, but leaving that aside, that's apparently £70 million pounds.
Some people would question what kind of tax breaks if any will be given to the donors, and whether or not the tax that does not get into the treasury (because it's being put in a hole in the ground) would be of benefit to our ever-dwindling services instead.
Right – 70 million is forty percent of 175 million.  We have just been told that the 'cost of the property is 182 million'.  Sorry – I would have thought that the 182 million is the value of the assets, but there it is.  Just for the record: forty percent of 182 million is 72.8 million.  And just so you know, Scottish Enterprise had by May of this year spent over £420,000 on this project on consultations and PR and the like, and the City Council have just agreed to spend up to £300,000 of our money on the legal costs.
Just as well we're told it will bring in over a hundred million a year – we'll be needing it.  Hands up anyone who suspects this project will have many little extras here and there.  Do you think at the end of the day the estimates we are getting now (nebulous as they are) will:  a.  stay exactly the same, b.  decrease and cost less than we think, or c.  cost more?
The City Council takes out a loan to pay for the remainder. This loan is paid back over 25 years using the income from the new business rates raised. The City is therefore being given both the deposit and the income to pay back the loan – clever eh? That's why TIFs are so widely used in the States and promoted in Scotland by the Government. But remember a TIF can only be used for this – not for anything else and if we don't use our TIF, other cities will!
Well, it is indeed time for some myth- busting, because depending on who you listen to, this either is or is not a commercial venture.  TIF is supposed to be for commercial ventures – and it is unclear how anything but a commercial venture can make the millions in loan repayments we would need to make.
In fact, I seem to recall seeing a video of one of the 'philanthropists'  saying this is 'Not a commercial venture'.  'Clever eh?'  – I am not exactly convinced.  I do think risky, untested, potentially fiscally disastrous.
And overall, unnecessary to my way of thinking.  Nothing is wrong with the gardens.  We could regenerate the city's shops by lowering our extremely high business rates.  Making more shopping spaces, eating places and entertainment venues creates more competition for the venues we have.
Did you know we as taxpayers are subsidising the AECC and the Lemon Tree – and now they want us to borrow money to build competition for these venues we're already paying for?  It would be to my way of thinking like betting on several horses in a race.  You might win on one of them, but you will lose money.
3. The City Garden is a commercial development – FALSE
This is about creating a new civic space and gardens that will be brought back into daily use… 
(note – see definition above of 'propaganda')
…and become part of the daily life of the people of Aberdeen. The space will include exciting new venues for everyone to use and enjoy including a cultural and arts centre, a 500-seat black box theatre and 5,000 seat amphitheatre and stage.  
See my quotes above about these theatre/stage options.  We don't need them.  We're already paying for such venues.  The writer of this paper has first set out to 'bust myths'.  However, they are lapsing into emotive, subjective prose when they say how wonderful this will all be.  We don't know that – we don't know anything of the kind.
But now we get to the 'venues for everyone to use and enjoy'.  Right.  At present, we can come and go as we please when the gardens are open.  No one can prevent us from enjoying the space as we see fit – no one can charge us any fee to use the gardens.  Why?  Because they belong to each and every one of us as Common Good Land.  Are these 'non-commercial' theatres going  to be free of any admission charge?  If yes, then fine – they are not commercial.  If no – then they can't make money and pay off the TIF loan.
And if they charge you money to be on your common good land, then whoever holds the deeds to the land, it is no longer common good land in reality.  Are we going to borrow millions to make a theatre that is free to go to?  If so, why don't we just close the AECC and Lemon Tree and be done with them?
Who is responsible for joining up all these fuzzy, competing concepts – and why aren't they actually doing it?
The land and all the facilities will remain in the ownership of the City of Aberdeen and its citizens.  
Oh yes, we'll still own it – but better, wiser, richer people will control it.  You might own it – but try going to a concert for free or getting one of the 25-30 car parking spaces free.  There is every possibility that one private entity or another (why does the two-person Aberdeen City Gardens Trust spring to my mind?) will get a very long lease at a very low rate.  In terms of ownership, 'possession is 9/10 of the law'.
4. Union Terrace Gardens will be turned into a giant car park – FALSE.
I don't know where our friends picked up this 'myth'  – I've not heard it.  But there you go.
Parking is at a premium in the city and while many people would indeed wish to see more car-parking in the centre, it will not be in the City Garden. There will be between 25 and 30 underground parking spaces to service the new development.  Old Susannah is no mathematical genius like the ones who work out our city's budgets; but if we are putting in a 5,000 seat venue and a smaller venue in a city centre already pressured for car parking spaces, then I predict some car parking and car congestion problems.  Wild conclusion I know.
However, if there are 30 underground spaces, they will still need ventilation.  Nothing like that is shown on the plans I've seen yet.  But back to the maths.  If we have 5,000 people going to see a Robbie Williams tribute act in the brand new space and 30 parking spaces available at the venue, there just might be a little bit of an issue.
That nice Mr Milne (owner of Triple Kirks – soon to be developed, Chair of ACSEF, one of the anonymity-seeking businesspeople behind the beautiful Vote for the City Gardens Project…) seems to need some car parking space for his beautiful glass box offices which will be adjacent to this great 'non-commercial' granite web.  I guess the 30 spaces will take care of that nicely.  Either that, or there will be more than 30 spaces.  A lot more.
As I posted on Facebook this week, it comes down to these points (leaving out the environmental carnage and the Common Good Status, that is):
1. Is TIF a tried and tested financial model in the UK? Not yet.
2. Do we know exactly what this project will cost? No – because the scope is unknown and ever-changing. That is one of the main flaws with Edinburgh's trams scheme – it kept changing – and now we are looking at nearly one billion cost for it.
3. Is the design fully fleshed out enough for anyone who supports it to fully explain the engineering (vents, how will trees – esp. pines grow, how will ramps be made safe, etc)? No.
4. As the taxpayer is already propping up entertainment venues with tax money, venues that cannot survive without financial aid, does it make any financial sense to create venues to compete with them? No.
So – if you're not sure about any of these points  – and who is? – then maybe we should not rush into anything.