With thanks to Martin Ford.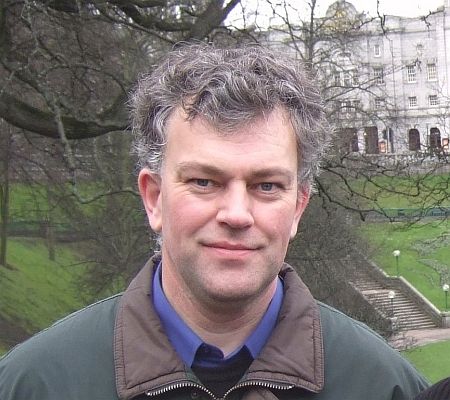 Kintore's Category-A-listed historic town house could be set for a new lease of life thanks to an initiative to consider new uses for the building.
Kintore Town House dates from 1747 and is sited in the heart of Kintore. The building is owned by Aberdeenshire Council and a small number of Council staff are based there.
Said East Garioch councillor Martin Ford:
"Kintore Town House is a truly superb building, a really, really fine piece of architecture, and the natural centrepiece of the town. But in recent years it has been little used. Most residents of Kintore won't have entered the building from one year to the next, and many of those who moved to the town in the last decade have probably never been in it at all.
"So Kintore Town House is an under-used asset. It defines the town centre, but it is not itself a centre of community activity. That needs to change."
Aberdeenshire Council recently agreed to spend nearly £100,000 from its Capital Plan on external repair work to Kintore Town House.
A detailed brief for the external repair work is now being developed in consultation with Historic Scotland.
Aberdeenshire Council officers attended the April meeting of Kintore and District Community Council on Tuesday (15 April) to update the Community Council and ask for its involvement in a group to consider possible new uses for Kintore Town House. The Area Project Officer based in the Garioch Area Office at Gordon House has been tasked with co-ordinating work on finding possible future uses for Kintore Town House.
Cllr Martin Ford said:
"Kintore Town House needs to become busy again, to be a place where residents go – not just a building that is admired from the outside. Getting at least part of the building back into regular public use would be good for the building and good for the community.
"Finding a suitable new use will not be easy. It's a project that will take time. I'm delighted a group is being formed to take this forward.
"There is no doubt that the building is greatly valued by the community, but it could also be a focus for community activity and identity as the town's population continues to grow. I very much support the idea of finding ways of bringing this iconic building back into regular public use."
Comments enabled – see comments box below. Note, all comments will be moderated.