Voice's Old Susannah takes a look over the past week's events in the 'Deen and beyond. By Suzanne Kelly.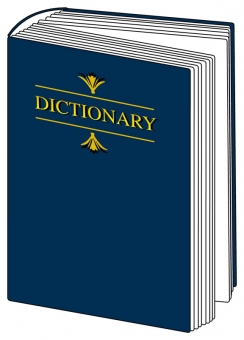 Tally Ho, Cheerio, etc.  It's genuinely been a great week in the granite city.  I had some great new BrewDog single hop beers this week; the Amarillo on draft was heavenly (yes, I still have my 5 BrewDog shares).
I also had a great vegetarian meal in Café 52 (yes, I know them, too – funny that my weeks often involve doing things I like with people I like); congrats to them on being named one of the city's top 10 restaurants in an article by Kirsty Ellington Langan (whose father I know – but I'd no idea she'd written this review –  which also rates Rustico and Yatai,  both of which I greatly enjoy – though I don't know the people behind them).
There are however restaurateurs who review their own places on the Trip Advisor website and even offer incentives for good reviews. Such practices are totally against Trip Advisor rules of course (thankfully I don't associate with anyone like that).
I'm also busy working on some paintings for a group show at Under The Hammer which will be going up next Saturday; do stop in if you're around (wine will be had around 3pm).
Aside from that I'm busy getting my garden in shape with help from some friends. Lots of bee and butterfly friendly plants coming soon from the excellent Poyntzfield nursery on the Black Isle (don't know them, but have used them for years). Best of all, Lord Warner (don't know him) has a scheme which will save the NHS! Result! And that's how the spring is starting for me.
The campaign to save and re-open Bon Accord Baths has cross-party support and thousands of supporters throughout the area. Lions and lambs are lying down together, doves are flying around with olive branches, and editorials in different local media all seem to think this great idea is a great idea. (PS I'm happy to be helping the campaign in some small measure).
A gathering place for all citizens in the centre of the city, offering affordable exercise and a social hub? What's not to like? Could this 'mend our broken heart' (copyright P&J)?
It looks as if some £5 million or so will be needed to get the baths running. At present a team of volunteers with all sorts of expertise are working on it; help if you can.  No doubt some of the city's better off multimillionaires who want to see a unifying city centre gathering place that benefits the public will be keen to get involved. Let's see – £5 million is   4.6% of £92 million, and 7% of £140 million.  Just saying.
In case anyone's wondering, that is. Find out how to help here.
Let's face it; war is hell
It is understood that the officials who banned the BBC from entering the art deco baths to do a spot of filming are going to soon see sense and let the BBC film there after all.
Dangerous buildings are of course something to be taken seriously; no doubt the city's Westburn House, a listed property at high risk, will be given some tlc.
On the dangerous structure note, things are very grim in Edinburgh. A 12 year old girl is dead after a wall in Liberton High School's PE block fell on her. Edinburgh Council had an unfortunate recent history of managing public and private property repairs. A scandal is still unfolding wherein its repairs officials forced private home owners to undertake remedial works at hugely inflated fees – some of the work is thought to have been unnecessary.
As the BBC put it:
"Two reports which reveal how a £40m black hole emerged in Edinburgh City Council's property repairs department have been published. Auditors from Deloitte were called in two years ago to investigate allegations of fraud and mismanagement. They found serious failings and a lack of accountability in how the department was run. The department's head, Dave Anderson has since resigned." 
http://www.bbc.co.uk/news/uk-scotland-edinburgh-east-fife-22314731 . (I hope Anderson got a nice golden goodbye package).
No wonder they didn't have time to ensure the city's own properties were well maintained. City Council teams have since "..found nine walls similar to the one which collapsed on Keane in Castlebrae Community High and Leith Academy secondary schools. A number of smaller free-standing walls were also identified in 11 primary schools." according to Metro 4/4/14).  Let's hope the city will get its act together soon. Perhaps Aberdeen could take some proactive measures and fix its problem properties?
Perhaps it's time for a few definitions spawned from this week's news reports.
Trauma training: 
Let's face it; war is hell. Once you've signed up to defend your country/king/queen/economy, you may have to kill people. Mostly this can be done these days without anyone but cannon fodder leaving command central. It's great that we've drones that can whiz round to search and destroy; no one's hands ever need get dirty (well apart from the odd Afghani wedding guest and the like).
Still, if you're going to send out the infantry now and again (for police actions, obviously not wars), best to make sure you know how to give them proper first aid.
we can't hurt business, bad for the economy don't you know
You might get away without giving troopers the right kit for where you fly them, but you'll need medics; it's good PR if nothing else. When missile are going off, a medic might well be as useful as a 747 instruction card at 30 thousand feet or ducking and covering in the face of an incoming nuclear weapon.  But it makes us look good.
Still, you'll have to show you've got trained medics, and training can only mean one thing: defence contracts. Defence contracts can only mean one thing: money.
How can you possibly train medics and others how to deal with soldiers who've been mildly wounded by automatic weaponry, mines, chemical warfare or missiles? Why, by tying up live farm animals, shooting and stabbing them, operating on them as they suffer, and then killing them. Repeat as necessary. Stabbing and amputation is apparently a big seller on the trauma training circuit, though Old Susannah wonders whether there is really that much stabbing happening on our front lines? Not so much I suspect.
Is there a great deal of automatic weaponry created by east and west being used to turn soldiers into Swiss cheese who will be nearly impossible to save? Definitely. Are there plenty of mines out there ripping off the odd human arm and leg? Most definitely.
There are no alternatives to the tiny amount of suffering that the pigs and goats get when their limbs are hacked off by 'trainers'. You've got an industry going now, and we can't hurt business, bad for the economy don't you know.
However, according to those pesty people at PETA,
"U.S., Canada, Norway, Denmark, the U.K., and Poland were the only six NATO countries—out of 28—that still stab, shoot, blow up, and kill animals for cruel military training drills."
What else can we do but make money and make animals suffer? How better to prepare someone for treating a wounded troop than being able to take a bullet out of an enemy piglet? Well, while we're busy sending troops out to make the world safe (how's that working out for you by the way?), 36,000 victims of gunshot wounds were treated in United States Emergency rooms in 2010. According to the Los  Angeles Times:-
"The medical journal Pediatrics this week reported that, based on the most recent data from 2009, children are hospitalized for gunshot wounds at a rate of 20 a day, or one child every 72 minutes, for a total of 7,391 hospitalizations in 2009. Nine of 10 wounded kids are male, and disproportionately African American, which focuses the problem even more."
http://articles.latimes.com/2014/jan/28/news/la-ol-kids-guns-hospitals-gun-control-20140128
I don't know why a Los Angeles paper would be interested in gun crime; perhaps it was a slow news day.
It's gratifying that people in this kind of training work are so entrepreneurially creative
I think it's so wonderful we've got doctors in the armed forces who want to save lives (doctors who nobly uphold their Hippocratic oaths by being complicit in shooting and killing animals and people). I suppose we could train the forces doctors in emergency rooms where people, not animals, were the ones who were being shot, but that's probably not much of an income generator.
Then we come to landmines. That would be a good case for blowing live animals up, because there are only 70 landmine injuries a day every day in the world. I'm not suggesting anything ludicrous like sending troops to clean up the landmines of past wars and helping the civilians who get injured by our left behind junk; for one thing, I doubt there's as much money in cleaning up after military actions as there is in setting them up.
Then we come to the scientific, medical, ethical and logical reasons why we need to stab pigs, sheep and goats to teach people how to treat stab wounds. I've no solution to that, as I can't find any record of knife crime in the US, UK or Europe. Nope, guess we'd best stick it to the animals, literally. As usual.
It's gratifying that people in this kind of training work are so entrepreneurially creative that they've come up with the wheeze of making money by torturing animals for democracy. If that's not capitalism at its finest, then I don't know what is.
There is one theory that briefly crossed my mind for a second; I dismissed it promptly. What if the real purpose of getting people to accept the squeals of suffering animals, and to be able to cause that suffering was not to teach how to suture up wounds, but rather to make the trainees immune to suffering, to bond them together in a bloody slaughterhouse, and to weed out anyone who would object to this 'training' and say 'this is wrong'.
I guess my imagination must be in overdrive; surely the military wouldn't engage in any psychological conditioning. The only stupider idea that came to me was to cut our military spending, and buy more bread than guns, solve conflicts peacefully by building infrastructure, and leave the animals out of trauma training.
To bring it closer to home, an Aberdeen University trained doctor hit a sticky wicket in Afghanistan after he failed to notice that detainee civilian Baha Mousa was beaten to a pulp and then to death by the UK's peacekeeping forces. A witness reported hearing the murdered widower say:
"I am innocent. Blood! Blood! I am going to die. My children are going to become orphans."
Did former healer Dr Keilloh act like a doctor should? Well, his pals think so. Dr Jim Rodger, medical adviser at the Medical and Dental Defence Union of Scotland, said:
 "Dr Keilloh is extremely disappointed at the decision of this Fitness to Practise Panel and he will need time to consider the implications of this erasure and his future course of action.  He would like to say how much he appreciated the wealth of support he has received from his family, patients, colleagues and friends."
Phil Shiner, of Public Interest Lawyers, said:
"The medical profession is well rid of such a man. All those UK doctors in Iraq who also saw signs of ill-treatment of Iraqi detainees but took no action had best start to instruct lawyers."
http://www.independent.co.uk/news/uk/home-news/former-army-doctor-struck-off-over-death-of-iraq-detainee-baha-mousa-8428695.html
The NHS is saved! Thank you Lord Warner!
It would be good to know if Keilloh had undertaken trauma training. It seems he hadn't had enough training in the first place, and he was traumatised. How dreadful for him:
Doctor who denied he saw Iraqi detainee's injuries is struck off  BMJ
The panel acknowledged that, at the time, Keilloh was still a junior doctor who had not been given the predeployment training he was supposed to have … accepted that Keilloh's judgment may have been clouded by the traumatic experience [I dare say Baha Mousa's experience was probably a bit more traumatic than Keilloh's; and the torture of the trauma training animals was probably not a great time either]
NHS "membership charge" (Modern English compound noun c. Lord Warner)  – a proposed flat £10 per week charge for using the National Health Service.
That nice Mr Nick Tesco of The Members was on Facebook this week, issuing some curious anthropomorphic swear words I hadn't previously heard. What caused his distress? A think-tank has said we should all chip in £10 per week for the NHS. For some reason, Nick seemed unhappy.
Well, I'm sure like me you're wondering why we didn't just think of this sooner. The NHS is saved! Thank you Lord Warner!  Warner once worked alongside St. Anthony Blair, who of course had nothing at all to do with sweetening the NHS for privatisation or carving it up for private companies to jump in. (or in engineering wars).
Everyone has a spare ten pounds per week, don't they? Well, let's get with Warner's plan, and pay it, along with our Council tax, to keep the NHS going. Clearly there is no bureaucracy in the NHS, no extraneous middle managers, no ridiculous bean-counting exercises, supply chain mismanagement, fraud, waste or pre-privatisation manoeuvring that could be got rid of.
No, it's up to you and me to start paying our way for the NHS. Some of you may have been of the naïve opinion your taxes went to the NHS, but that seems to have eluded Warner and his co-author Jack O'Sullivan when they proposed a fair, flat tenner per week tax.
Here's what my Lord Warner said:
"Many politicians and clinicians are scared to tell people that our much-beloved 65-year-old NHS no longer meets the country's needs… Frankly, it is often poor value for money. The NHS now represents the greatest public spending challenge after the general election. MPs taking to the streets to preserve clinically unsustainable hospital services only damage their constituents."
Warner, in a report he has co-authored for the think-tank Reform, says dramatic action is needed as the NHS faces an expected £30bn-a-year gap by 2020 between the demand for healthcare and its ability to respond, and needs several new funding streams to remain viable.
I'm sure we'll all be queuing up to help the government monitor our bodies
Revenue could also come from higher, hypothecated "sin" taxes on alcohol, tobacco and gambling, and taxes on sugary foods because of rising obesity. Inheritance tax needs to be collected from more than the current 3.5% of the 500,000 people who die each year, and visitors staying overnight in hospital should pay "hotel charges".
A £10 monthly fee would be used to fund local initiatives to improve prevention of ill-health and an annual "health MoT" for everyone of working age, say Warner and co-author Jack O'Sullivan, an expert in new thinking in health and social care.
I'm sure we'll all be queuing up to help the government monitor our bodies – and then get even more money for its new wheeze of selling our health data to private companies. We'll be in great shape soon! Result!
And it gets even better: Warner wants alcohol and cigarette 'sin taxes' for those in the herd who won't be squeaky clean (but surely government officials will be immune).  Sin taxes on the way soon? I've enough trouble with my syntax as it is.  Let's just get down to privatising the whole system, and setting up weekly blood and urine tests for the poor to boot.
Alas, reading the 191 page report when I should be painting is giving Old Susannah high blood pressure, and I'm not getting any younger.  More later, particularly on the interesting Mr Sullivan and Lord Warner. I wonder if either of them have any reason to want privatisation? Surely not.
Nicky Tesco is interested in this stinktank, and so am I.
Next week:  More definitions, if I pass the State's health tests, and more on the police and related arresting new developments.
Comments enabled – see comments box below. Note, all comments will be moderated.