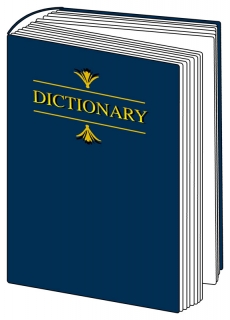 Old Susannah

gets to grips with more tricky terms.
Old Susannah has been having a great time at the newly-opened Brewdog pub, across from Marischal College.  Great selection of beers from this creative Aberdeenshire brewery and from other parts of the globe, as well as great food  await you. They also happened to have my favourite ever cheese  last time I was there.
I got to try a small glass of the Sink The Bismarck extra extra strong beer – which had been vilified in the press on the basis that people would be downing bottles of it just because it was so strong.
Some people wanted it banned and said it was nearly as bad for the world as  Buckfast.
I tried it, I liked it, and I can say that no sensible person is any more likely to down massive quantities of it than they would be to drink 10 bottles of a strong liqueur:  it is for gentle sipping only in small doses.  Only drawback to this pub whatsoever is its location – expect a few unsavoury characters going in once the City Council mandarins move into Marischal College.
Profit-sharing
What did Aberdeen City Council expect six years ago when it sold Stewart Milne Group 11 acres of land in Westhills for £365,000 (wouldn't you like a deal like that?)?  They had expected to get a share of future profits if Milne sold or leased the land.  They call this Profit-Sharing.  Selling the land at market value to the highest bidder might have seemed like a good idea as would renting it, but the experts knew better; I am surprised those responsible aren't coming forward to claim the praise they deserve.  Someone in the Council cooked up this great deal, and we parted with land worth considerably more than the selling price, as the Court found this week, and awaited a share of future sale profits.
If you are still with me, Stewart Milne Group then sold the land – to another Milne company.
The City Council asked for its profit share, but alas, despite the great acumen of Milne, the land was sold at a lowish value and the sale from one branch of the Milne empire to another cost about £500K  to arrange.  Poor them!  Therefore there were no profits to share at all, and fair enough.  Perhaps the Council should have given Milne money to cover his losses on the deal.
You would think The Council would show a bit more understanding of the Milne shareholders' needs, but they have actually taken the issue to Court to try and get a measly £1.7 million.  You'd almost think we need the money  the way ACC are pursuing this humble public servant, who thinks nothing of selflessly giving his time to sit on the board of ASCEF with no thought of personal gain or reward.  It is a wonder Mr Milne can continue to do his best for Aberdeen's citizens by trying to fill in their garden and build a shiny new stadium on greenbelt when he's being so cruelly pursued.  But the Council went ahead (spending taxpayers money all the while) to get the courts to agree Milne owes ACC the money.
After the judgment, the City Council had no comment.  Doubtless they are busy preparing a statement saying why this was a good deal, how the price was determined, what other people were allowed to bid for the land, and what other land we've sold SMG.  I can't wait to read it.
Milne spokespeople however did comment to say not that they are sorry and will immediately give us £1.7 million pounds, but that they will be looking at their options.  If however the Council has to make a further appeal, then taxpayers money will probably be used.  How much money it will cost to get £1.7 million when we could have sold the land for more money isn't important.  This might be a good time to remind readers that ASCEF is meant to;
"… ensure a collaborative approach to growing the economy and enhancing quality of life".
Cynics (if any out there) might wonder whether this is appropriate action for a member of ASCEF to be taking.  But do console yourselves – there is now a new office complex on the Westhill land where sources tell me the architecture is beautiful, the HVAC works perfectly, and there are absolutely no leaks in the building's fabric.  We can only hope that more land will be made available for construction soon, and that ACC will leave this generous-spirited public servant alone.
Rebranding
If your product is losing popularity or if people are not on your side, then it's time for some rebranding.  Get yourself a  consultant, spend some money, and you will be back on track before you know it.  And that is what ASCEF have done with our tax money:  It gives me great pleasure to announce that per the ASCEF website, "The project to elevate Union Terrace Gardens has been renamed the City Garden Project.   Now that they put it that way, it seems like a much better idea.  Not that we will ever know how much this exercise cost, but clearly you will agree it was worth every penny.
Last word (I hope) on animal cruelty
The beautiful Arabian mare featured in the news last week, with a massive chunk bitten out of its muzzle,  has had to be destroyed following the attack by an out-of-control dog.  Some person or persons have hung five kittens in Westhill outside of shops. Then we have the seagull shooter and the fox clubber.  What is going on here?
I never intended this little column to become an animal cruelty feature, but the current crop of horror stories in Aberdeenshire can't go without comment.
First, if you must own a dog which has been bred to be a powerful, unstoppable fighter, then definitely keep it on a leash and use a muzzle if you need to.  The UK is filled with stories – eg the little girl in Dundee knocked off of her bicycle and mauled by two dogs – and the owners always say the same thing:
'"It was always a nice dog, never any trouble, until it suddenly snapped for no reason".
They usually are saying this to a child that's been scarred for life (or to a coffin).
There is a message in these stories – but there are some dog owners out there who aren't getting it.  It was a beautiful, gentle horse that suffered horribly this time. I can't imagine how the owner feels – but they were lucky they themselves weren't seriously hurt.  If things keep up, it won't be long before it's a child.
Secondly as to the small element of people who want to train their dogs to fight and to attack other animals, or people who deliberately inflict cruelty on helpless, innocent animals – someone please make that anonymous call to stop them.   If you can stop a tragedy in the future, then you won't be able to live with yourself if you do nothing now.
Finally, whoever killed the kittens needs to be identified.  It is not a question of 'if' but 'when' their actions are going to escalate.  Clearly they have been abused themselves, and if they're not stopped more will suffer.  Know something?  Suspect something?  Tell someone.