Old Susannah would like to thank everyone who's written in to support building Mr Milne a nice new football, sorry – community – stadium on top of Loirston Loch, which will be very pretty and glow in the dark. But no-one has. If you are for any reason not in favour of a football stadium by our only loch, on our only greenbelt land in the south of the city, you have until 31 August to object to the Planning people (Application No. 101299).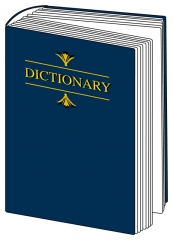 Scottish Enterprise
Scotland does not have much of a history for innovation or business acumen but for a few quirky exceptions like penicillin, anaesthetics, refrigeration, television, marmalade, jute manufacture, steam engines, cloning and whisky. Those few innovations which do come from Scotland clearly need expert help, or they would not get anywhere or make any money. Luckily there is help at hand – enter Scottish Enterprise.
SE offers a range of groundbreaking courses on how to run a business – information which could not be found anywhere else in the world, except perhaps for the free information available from libraries, the internet, local chambers of commerce or other government agencies. Its current chairman points out, for instance, that without SE telling companies that opportunities exist in energy and wind farms, no-one would otherwise know. Of course, one or two of SE's business clients go out of business, but what can one do? The people of Scotland are privileged, therefore, to have this unelected QUANGO present in all Scottish regions, at a mere cost of around £277 million per year, with about one-third of this going on its staff. Clearly, SE does know how to generate money – for itself anyway. The effect SE has had on the economy is obvious for all to see. Where would Scotland be without it?
Finally, SE recently participated in an 'independent review' which recommended cutting public sector jobs. If anyone can suggest where to make these cuts, do let SE know.
Joke
In these times of financial and environmental worry, it is important to maintain a sense of humour. A joke is a short, pithy, witty story or deed guaranteed to provoke laughter and good feeling. For instance, a very funny woman in Coventry now says that when she petted a cat and forcefully threw it into a dark wheelie bin where it remained crying for fifteen hours until, fortunately, it was discovered, she was making a joke! We wonder if she is still laughing now.
Another example of joking can be found closer to home for Aberdonians. To distract locals from worries over crime, economic pressure and the like, our local officials keep us laughing with plans to build football – sorry, 'community' – stadia in beautiful, important greenbelt areas whilst closing schools and services. Apparently, as well as the 22,000 fans packed in to watch the Dons, there will be concerts. I guess AECC just makes so much money that we need another place for concerts too. You have to laugh really.
Common Good Fund
In around 1319, Robert the Bruce established this Fund to provide for the needs of Aberdeen's citizens. In the past it has been used to help build Marischal College and establish the local library and Hazlehead Park amongst other good causes. It has also given funds for the improvement of something called Union Terrace and its gardens. In 2005, the value of the Fund was reported to be £31 million. Aberdeen City Council will be only too happy to let you know the Fund's current value and give details of recent grants awarded. Just ask.