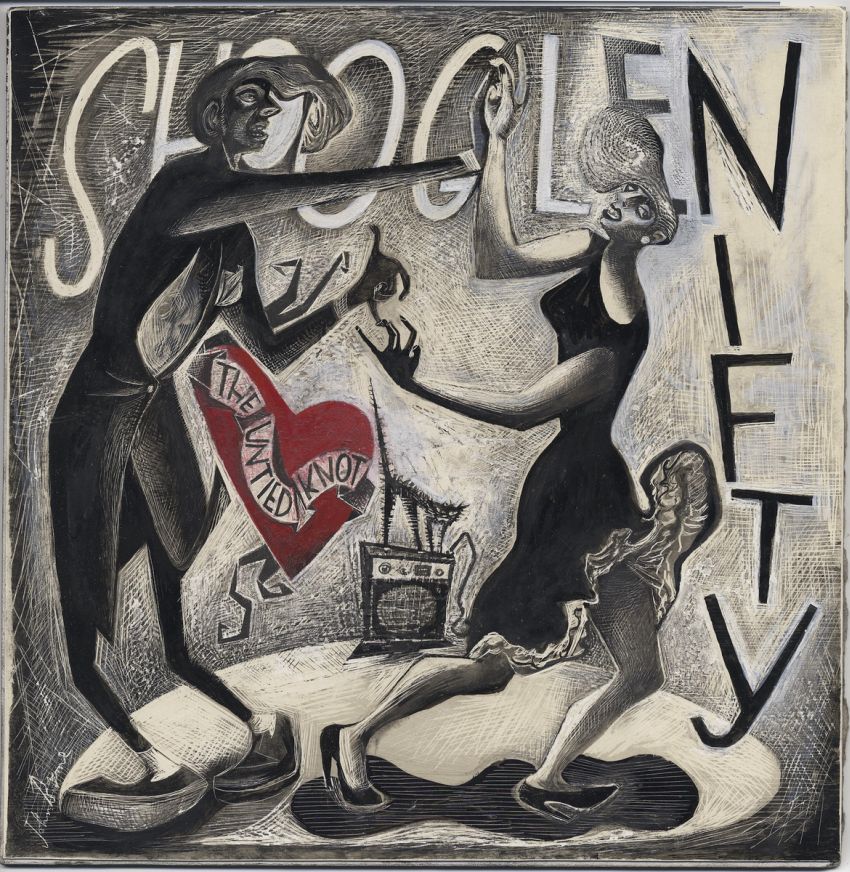 Graham Stephen reviews the album by Shooglenifty, 'The Untied Knot'.
In the 1990s Scottish music exploded out of the buttoned-up confines of strict-tempo and village ceilidhs into the arena of dance, rave and world music thanks to innovators like Shooglenifty, who along with other maverick experimentalists such as Martyn Bennett and Afro Celt Sound System, gave Celtic music a much needed skelp in the lug, adrenalising the traditional by adding irresistible grooves and beats to jigs and reels.
On their seventh studio album, The Untied Knot, Shooglenifty celebrate their 25th anniversary by adding another dimension, the ethereal vocals of Mouth Music's Kaela Rowan.
Diehard fans should be reassured that the recognisable Shoogle components are all basically intact. The jingling mandolins, tinkling banjos, swampy guitar breaks and the free-flowing fiddle of Angus Grant are all grounded by the rhythmic empathy of drummer James Mackintosh, whose importance in modern Scottish traditional music is immeasurable.
Tunes like the enigmatic, eastern flavoured 'The Scorpian/Devil's Breath Hornpipe', the dancy, funky drive of 'The Highway Carpark' and Ewan Macpherson's hypnotic 'Somebody's Welcome to Somewhere', all create familiar multi-layered soundscapes of intricate instrumental interplay. The latter is particularly enhanced by the invaluable guest appearance of Ross Ainslie on pipes, whose whistle also delivers the poignant slow air of the title track.
Yet it is Rowan's vocal input that defines the album, 'Peaches/Monkwell Road/ Meal Do Bhrogan' shows how effectively her voice can be integrated into the established band sound, becoming another instrument, rhythmically winding melodies around the groove, adding a human edge to the cascading tunes.
Perhaps the novelty of having a singer means that her voice is a little overused, with occasional drifts towards bland Capercaillie territory, where a little more cross cultural edginess would be more intriguing. However, any reservations are more than compensated by tracks as strong as former member Luke Plumb's uplifting 'The Arms of Sleep' and Grant's closing stirring Antipodean creation 'Fitzroy Crossing' with its archive Gaelic samples, electronica and more telling whistle from Ainslie.
Shooglenifty's twenty-five years have been a meandering collaborative adventure, valuing gigs in rainforests and village halls above stadiums and huge commercial success, and all the more interesting for that. This latest album, presented in a very fine John Byrne cover, is an intriguing development of their sound and as strong a studio set as they have released.
Listen/Purchase here – Shooglenifty – The Untied Knot (Shoogle 15015)