Spear of Destiny is going to be in Aberdeen at The Moorings venue next Saturday, 11th of October.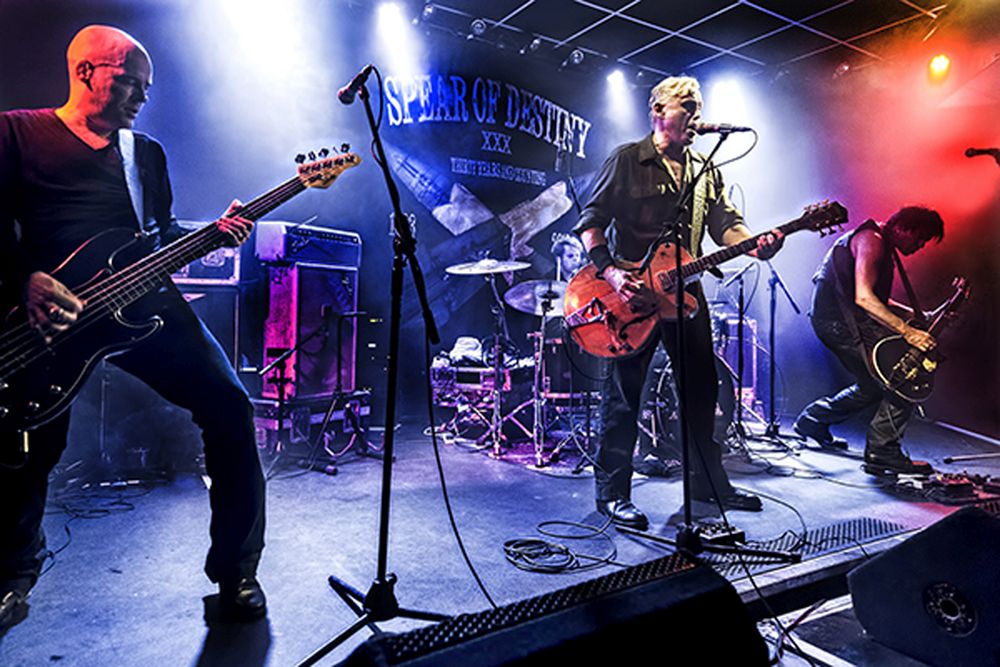 Kirk Brandon has now been leading SPEAR OF DESTINY for over 30 years. 2014 sees the release of the band's 13th studio album '31' (Thirty-One).
These brand new recordings will be released on vinyl, CD and digital via kirkbrandon.com, Code7 Distribution and The Orchard Digital Platform.
To coincide with the new album's release on September 15th, an extensive UK tour commenced on September 18th and concludes on October 19th.
Fresh from being described by NME.com as a Brilliant 80s Band, Kirk appeared on Jools Holland's BBC Radio 2 show on Monday 22nd September where he played three of his favourite tracks, premiering two tracks from '31′ and joining Jools's band to cover a very special song.
Jools accurately described '31' (Thirty-One) as 'possibly [Spear of Destiny's] best album in 20 years'.