Trouble With The Blues is the fourth album from the Gerry Jablonski Band. It's a classic compendium racing up and down the full spectrum of The Blues, and it's absolutely cracking. Suzanne Kelly stops listening to it long enough to review.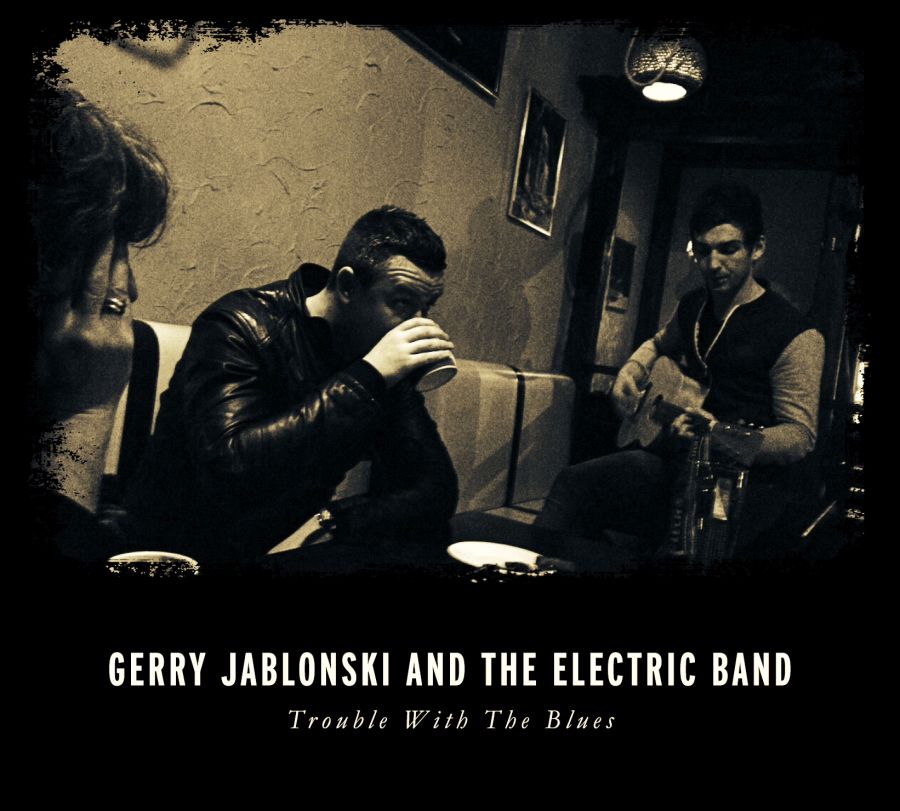 The Gerry Jablonski Band has come up with their best album yet, although it's not as if they've released any flawed albums before. Twist of Fate, their last album was rightly well received.
But on Trouble With The Blues, the high production values, writing, playing, solos and vocals have reached new, highly-gelled heights. My first initial reaction is that I must see them do this material live as soon as possible.
The lyrics run from playful, for example in 'The Curse', to heartbreakingly raw and painful.
This emotion comes in no small measure from the sad passing of the band's long-standing percussionist Dave Innes, who tragically passed away one year ago after illness. The last piece, 'I Confess' puts me in mind of Hamlet's famous soliloquy which painfully questions existence; if you hear the song, you'll perhaps take my meaning.
In 'I Confess', the lyrics are initially filled with sorrow:
"I never felt this way before until my friend passed away"
– as direct and crushing as a lyric can get. As it reaches a crescendo, the lyrics increasingly expose more raw pain, self-contempt and anger mirrored in the poignant vocals. All the while the guitar grows correspondingly louder and more insistent.
It's cathartic for anyone who's had such a loss; such a person will identify with this song and likewise be moved. It's incredibly honest, as is 'Anybody.'
'Anybody' is also a mournful, classic blues. Clapton would have been happy to have come up with this song. The instrumentals are minimal, while Jablonski sings
"I'm only human after all.  I've been through my changes; don't know which way to turn.  All my friends are doing fine.  So somebody, could be anybody, take me to the light."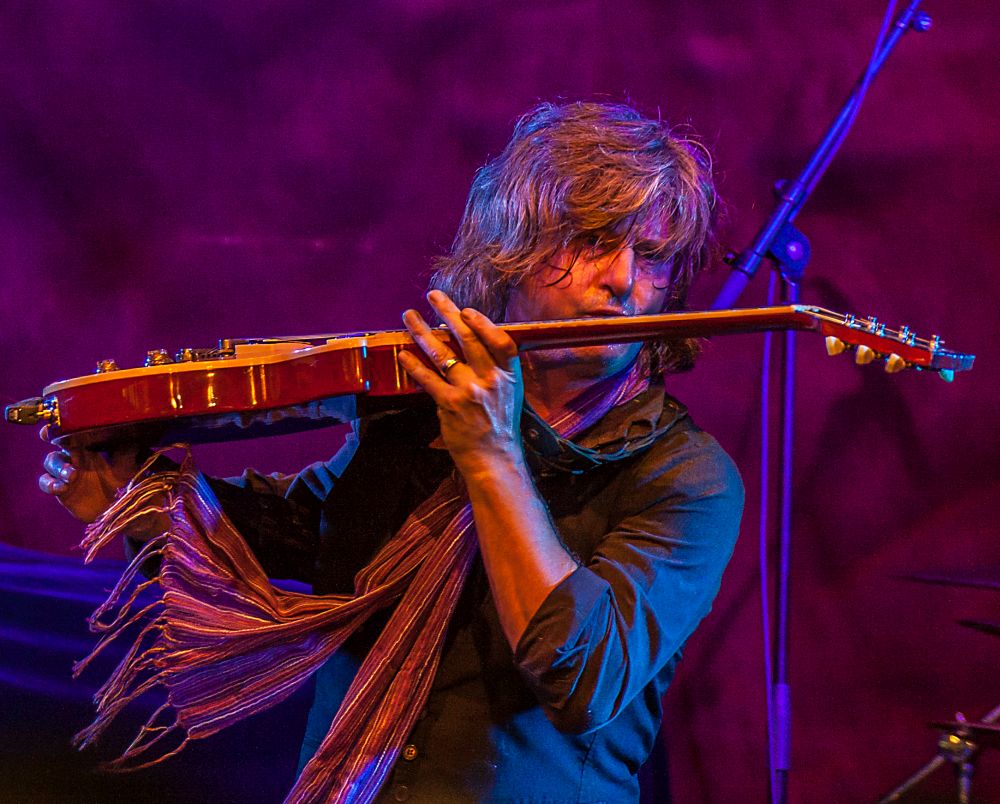 People are going to be singing along to this when they hear it live, I guarantee it. The only thing I'd say is that this sweet song is one I could imagine with a gospel choir on the chorus towards the end; i.e. the 'Under The Bridge' effect if you will. But other than that suggestion, I've no fault to find with this accomplished album.
Jablonski's voice has never been in better form; the guitar work, and especially the guitar solos have also taken things up a notch. The title track 'Trouble with the Blues' has a scorcher of a solo, for instance.
But this album is a group effort, a team production. The entire band shares the song writing credits. There are polished bass lines and funky bass solos: 'Trouble With The Blues' has a great solo. Once again Peter Peter Narojczyk's harmonica work is versatile, polished, expressive; Jerry Portnoy would approve. Lewis Fraser is now on the drums. He's done a brilliant piece of work on this album. Mr Innes would approve.
I've dwelt on two melancholy, soul-baring tracks so far; but ultimately this album is celebratory.  'Lady & I' is upbeat and sassy; 'The Curse' is great fun.  Then again so is 'Fork Fed Dog' – down, dirty, fun. I can imagine sets opening with this high-voltage track. It's a tremendous track and I look forward to experiencing it live. 'Big Bad World' is a nice sharp bit of social commentary and a good showplace for Narojczyk, with a short but sharp Jablonski solo.
Live dates are indeed coming; for more information on this album and where to catch the Gerry Jablonski band, see the website here:  www.gerryjablonskiband.com . I also understand that a video is forthcoming, shot at least in part in Aberdeen's D-Range recording studio.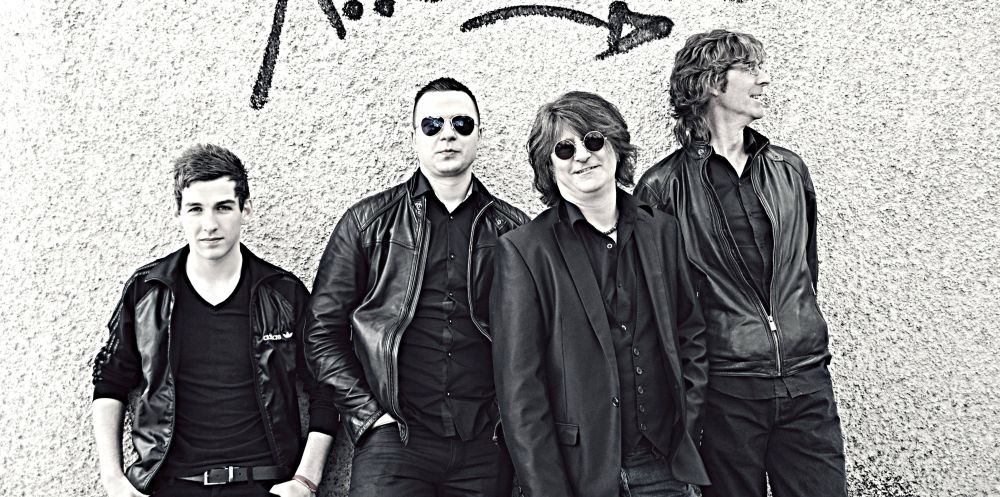 There is a great deal of debate in Aberdeen now about what is or is not culture, and what Aberdeen's greatest cultural assets are. This album is as strong a hint as you can possibly get on that score.
This is not a piece of work to listen to once and forget; it will be going on your iPod and going where you go.
Having seen their Facebook updates during the project, and how happy they were to be at Abbey Road, I must say I'm very happy they've come out with such a strong, varied, memorable work. Nice work, gentlemen.