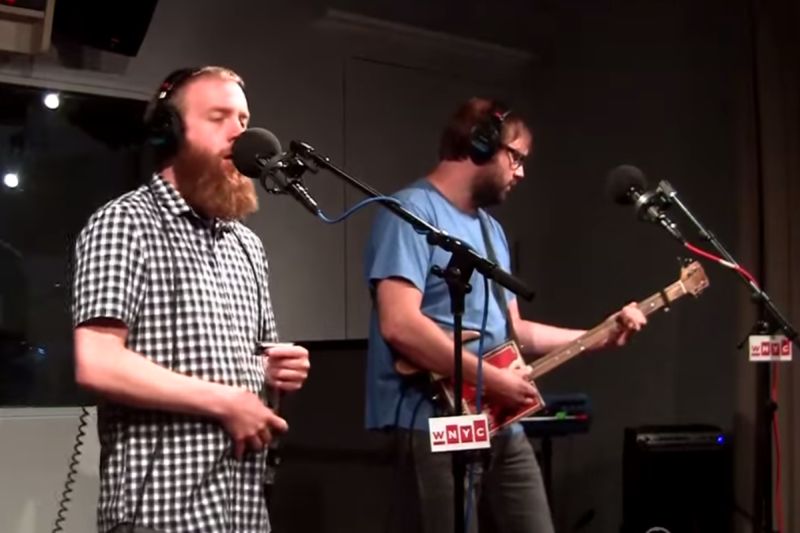 Funky Blues Promotions Aberdeen is proud to present Moreland & Arbuckle at The Tunnels, Aberdeen on 25th July 2015
Guitarist Aaron Moreland and harpist/vocalist Dustin Arbuckle have spent over a decade exploring the edges of American roots music, in the process merging blues, folk and rock and building a reputation as an influential roots duo.
Moreland had grown up absorbing mostly rock influences including Led Zeppelin and Black Sabbath whilst Arbuckle had taken his inspiration from icons such as Little Walter and Sonny Boy Williamson.
Their journey began after meeting at an open-mic night in Kansas in 2001, and they made their debut as a duo on Telarc International with the release of Flood in 2010.
In July 2013 they released 7 Cities, a most ambitious work, telling the story of Spanish explorer Coronado and his fabled search for the seven cities of gold in the Kansas plains. The sounds of 7 Cities ranges from the vintage rock of 'Kow Tow' to the twang of 'The Devil in Me' and takes in a surprise version of Tears for Fears' 'Everybody Wants to Rule the World', all rooted in the spirit of the Delta Blues.
"Filled to overflowing with guitar and percussion soaked rock, country twang and low slung blues, 7 Cities is proof that Moreland & Arbuckle have yet again hit the listener right between the eyes." (World Music Central)
Tickets are available from the venue or from Aberdeen Box Office 01224 641122.
Links:
www.FunkyBlues.co.uk  or www.facebook.com/FunkyBluesAberdeen
www.youtube.com/watch?v=dWCrC7h5CjE
www.morelandarbuckle.com