Aberdeen's undisputed Ambassadors of Blues Gerry Jablonski and the Electric Band excel themselves with a standard-setting live show and new album 'Twist of Fate' that deserves wide acclaim. Suzanne Kelly reviews.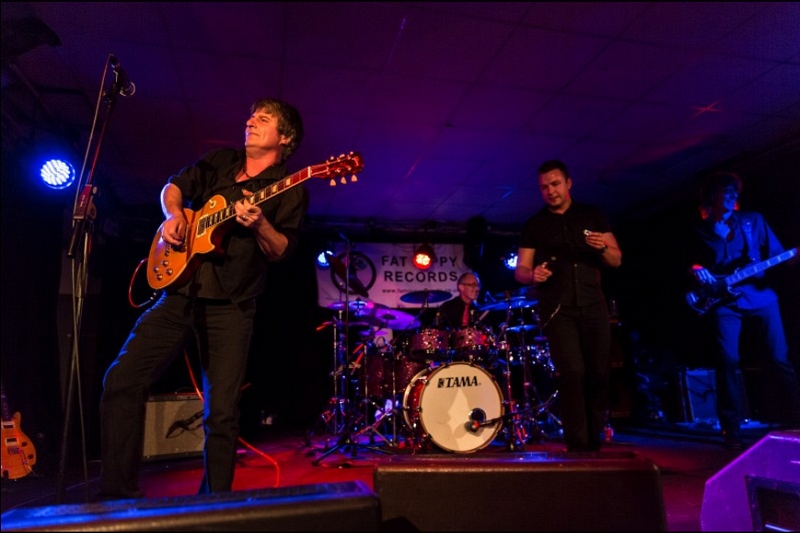 Gerry Jablonski and the Electric Band would have been my first port of call musically if I were in charge of Aberdeen's City of Culture Bid.
This is Aberdeen's longest serving and most talented blues/rock outfit.
Years of hard work, dedication and progress have turned out a diverse, blues-infused album with an individualistic sound.
Jablonski and the Electric band are the kind of journeymen that make going to see live music the pleasure it should be, a good antidote to manufactured bands and reliance on costume changes for audience captivation.
Several hundred other people agreed with me; a hugely enthusiastic crowd enjoyed the band's high octane set at the Lemon Tree on Friday 20th September where the new material was given the enthused reception it deserves.
The opening acts were Hell house and The Ruckus which at different points evoked Paul Rogers & Bad Company to AC/DC with a strong finale number 'Nothing to Lose.' 
From his acoustic blues days through Cloth Monkey, from the powerful Union Terrace Gardens Jubilee party to the present, Jablonski has grown into a seasoned, entertaining front man. The Lemon Tree saw him and the band giving it their all.  Jablonski started the set on his own with an instrumental which invoked The Rolling Stones 'Hipshake.'
As the band joined him on 'Sherry Dee' I was momentarily distracted by some of the crowd; I wondered why people come to see live music if they're going to talk (if not shout) above it and spent their night taking selfies. But everyone was soon totally caught up in the set, and wouldn't have noticed if the place had crumbled around us.
It can be hard to balance real, raw blues against the desire to put out a neat, tight, clean set, but they walk that line. They are clearly tightly rehearsed without losing any of the fresh feel their material demands live.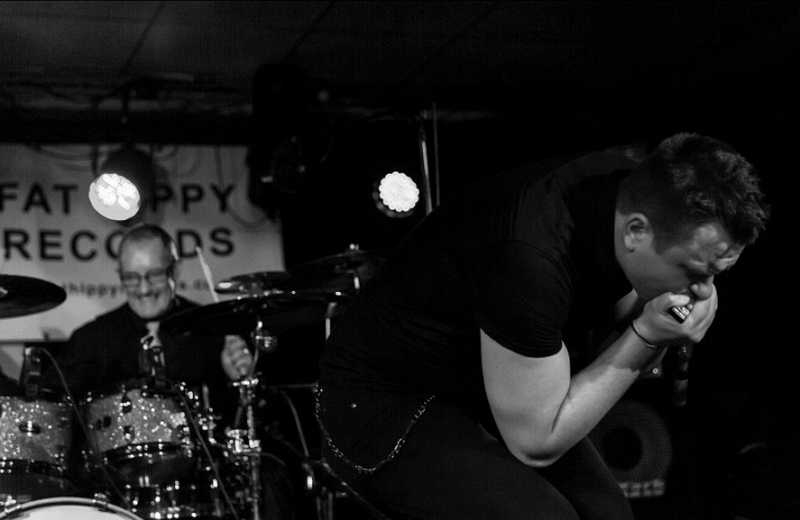 For me two of the (many) highlights were the very powerful 'Black Rain' and 'Preacher', from the new album (then again there was also some delicious slide guitar).  You would be justified in buying the album for 'Preacher' alone; a dark, heavy track reminiscent of Clapton/Cream, with a twist.
The lyrics deserve more attention than I've been able to give them so far, but the title track 'Twist of Fate' a slower, beautiful bit of blues is poignant.
What 'Twist of Fate' is about is explained on the album notes:-
"During the recording, our drummer and friend has been battling his illness, hence the title of this album.  Music is a great healer and a magical force, but it should never be above family and friends and those you love."
The press release promised:
"There is real passion and pain on this album and it takes the band and their electric music to a whole new level." 
The promise was kept.
Gerry kept referencing the importance of his wife and family to him during the set, and how important the families of the bands are to the whole. This support is clearly crucial, with drummer Dave Innes receiving treatment for cancer. Not that you would have had any clue of this on the night; he was a smiling, powerful force.  It would be remiss not to credit the harmonica work from Peter; a perfect foil for Gerry's solos.
It was over an hour into the set, and I was wondering how many more songs they would be able to get through without all of them tiring – the drumming was impeccable, the base understated, elegant and reliable – as it's supposed to be. Jablonski's vocals are getting better and deeper all the time; but it has always been the amazing fills and solos that I find compelling.
There was some slowed-down traditional blues towards the end, but the way Jablonski plays deserves more attention than it's had to date. The bass player is not to be overlooked – you can't do anything like this without a solid bass. The set flew past; the title track from 'Twist of Fate' came close to the end. The set's ended, but things are just beginning for JG and the Electric Band.
'Twist of Fate' is available on Fat Hippy Records and at all good record shops.  www.fathippyrecords.couk
More photos of the band from the Lemon Tree by Julie Thompson can be found here:  http://www.flickr.com/photos/ladypakal/sets/72157635732346123/

Comments enabled – see comments box below. Note, all comments will be moderated.