Old Susannah reflects on what's been going on, who's got designs on our City, who's doing what out of the goodness of their heart, and wonders if there's enough 'connectivity' yet.  By Suzanne Kelly.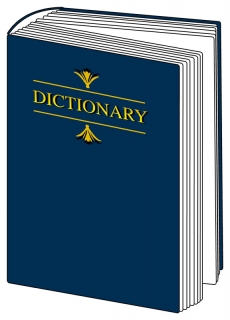 It was another busy week in the Granite City. Have been busy decorating cupcakes with Sweet Lily Adams (it's a hard life), and trying out new Jo Malone perfumes (I love their Gardenia cologne, and the orange blossom candle is my favourite).
NB: Jo Malone has absolutely nothing to do with Ho Malone, although the idea of Aileen and I having champagne and canapés together of an evening is an enticing prospect.
She is meant to email me back about the financials for the deer cull (we might not have enough money to kill stuff you see– or it could be a bluff).
Once she does write back, I'll suggest that the two of us go out for drinks and dinner. Watch this space.
I actually went to some shopping malls without being accosted by guards, and I tried to avoid looking at the six design finalists more than was absolutely necessary. It was truly a car crash of an exhibition:  I had to force myself to look, and then in horror could not look away again.  Whatever the organisers say, not everyone at the show is convinced by the scheme or any of the designs by a long way.
The show has had a profound impact on me as has the TIF application – I think of these things and unavoidably burst out laughing.  You have to hand it to these people  – the emperor has no clothes on, but thinks it all looks fantastic.  If you are free on 1st November, The Moorings is hosting its own alternative design competition – details on Facebook, where the alternatives are far more popular than the official site.
For some reason when I was back at the Academy shopping centre for the first time since my last little visit, my mind turned to the old Benny Hill show.
The other week when the guards were chasing me round the Academy and St Nicks (for taking photos), I could practically hear the Benny Hill theme tune in my head.  If you remember, the wealthy, ageing Benny Hill surrounded himself with pretty blondes, and promised everyone that they would be generously remembered in his will. In the end, almost no one inherited a cent.
What on earth made me think of a rich, older man making promises to leave money to lots of people (including blonde actresses) I couldn't tell you. The mind works in funny ways.  I must have got something stuck in my craw.
Obviously it was not as vibrant as being in a shopping mall, but I took my turn on Tullos Hill Monday night (yes, we are keeping a watch on the hill – if you want to get involved, get in touch) and saw a solitary deer on two occasions. 
It was obviously vermin, as it was peacefully doing nothing.  I am sure this little vegetarian would have eaten thousands of trees of a single evening.  A well-meaning man had a dog off a lead – the dog chased said deer away.  The man saw nothing wrong with this, saying his (fairly small) dog would not be able to catch the deer.  True, but not quite the point though is it?
Please let your dog run free if it will respond when you call it back.  If not, well, then don't.  Wild creatures can be petrified in these circumstances.  In the past week and a bit we've a child badly bitten by a dog, a dog attacking another dog, and a charming man using his dog to attack police.  It's just as well we got rid of dog licensing, isn't it?
But onwards with a few definitions.
Charitable:
(adjective) generous, unselfish, giving behaviour.
Many of us here at Aberdeen Voice help out our favourite charities and causes when we can. But our efforts are quite second rate when compared to the heroic, unselfish, self-sacrifice practiced by some of the City Council's officers. Step forward Mr Gerry Brough and Ms Jan Falconer.
These two have been working in part on a voluntary basis to make sure that we get something built in boring old UTG.  It is very generous of their employer, Aberdeen City Council to allow them to toil away on the garden project.
It was Jan who spoke to the Torry Community Council about UTG some months ago (Gordon MacIntosh had a dinner to go to instead of seeing Torry), and she promised everything would be spelled out and transparent.
I am convinced she is right – everyone on the City Gardens Project and associated companies has everything perfectly clear. And once the diggers move in, the rest of us will see what's happening too.  Here is a statement from a report, spelling out how she works:-
 "I have only recently started in this project and the work I have undertaken other than attending meetings is administrative. My hourly rate exclusive of on-costs is £26. I work an average of 50 hours per week making an average of 200 per 4 weeks I work while I am contracted to 148 hours (37 hrs per week). I regard all other administrative and desk-based tasks as taking place during this 11  additional unpaid weekly hours (52 hours per 4 weeks less 8 hours for a flexi-day leaving 11 hrs per week)–which represents a cost saving of £2288 since working on this project from 2 February 2011. (i.e. 11 hours x 8 weeks @ 26 per hour = £3,120). Outwith this is Community Meetings to which I attended the Torry Community Council Meeting for 3 hours in my own time representing an additional saving of £78. This is my choice as I wish the project to be a success whilst following the Council's instruction".
Again, the real philanthropist is Sir Ian Wood, without whose promise of putting something into his will, we would not be where we are today.  (Hmm – who's supplying the office space, light/heat, printers, consumables for all these extra hours?  What is the EU working time directive?  Just curious.)
Mr Brough has occasionally become a wee bit heated when discussing the whole situation, and has written to some local opponents of the new gardens that they are just jealous of Ian.   Here is an example of Gerry's unselfish nature, hidden behind the sometimes less-than-genteel facade:-
"My hourly rate, excluding on-costs, is £46. However, I work an average of 55 hours per week. Therefore, I would regard all other administrative and desk-based tasks relating to the City garden project as taking place during the 17.5 additional unpaid weekly hours that I work for the council – which represents a cost saving of £20,125 since 6 October 2010 (i.e. 17.5 hours x 25 weeks @ £46 per hour = . £20,125). Indeed, it would be possible to claim that all City Garden work is effectively more than made up for by this additional no-cost time input. Consequently, it can be argued that any input to the City Garden Project is effectively on a voluntary basis, at no cost to the council".
Bargain!  Only £46  per hour, and he's willing to work extra at that rate!  I am impressed!  In fact, the amazing report that these quotes come from can be found at:
…. it has some real gems – like the fact they see no legal problems with getting the land and only 10 Freedom of Information Requests had to be dealt with.  You will be amazed as you read this; please be my guest.
While you and I could never hope to equal these giants of giving, who expect nothing in return for their efforts (not even a private sector job or promotion of some kind I am sure), I will take a moment to say that many local charities for people and animals need your help now.  Check out Voluntary Services, Contact the Elderly, Willows, New Arc  just for starters.
They are all in need of money, goods and if you've none of those to spare, they need your time.  Obviously you won't get a carpark named after you, but you might wind up chatting to great people on a Contact the Elderly event, help out with animals, or do one of a hundred other things worth doing.  If you can, then please do get in touch.
Neutrality:
(adjective) impartiality, indifference,
Aberdeen City will not – so some claim – spend a single penny on anything to do with the City Garden Project.  Its officers might be volunteering their time and sitting on boards, companies and committees about changing our dreary Union Terrace Gardens from something Victorian to something 1950s – but it won't cost us.
The people in Aberdeen who brought us the BiD funding are completely neutral and indifferent to whether or not the City Gardens Project borrows 70 million (probably a wee bit more – say 100 million) through TIF Funding.
This is proved by the BiD people sending out a very smart draft letter for businesses to send.  Here are some extracts from the text that an Aberdeen City employee is sending to local businesses (text in blue is mine):
"I have been asked by ACSEF (to) highlight [sic] that additional support is also required from local businesses to ensure that Aberdeen City can access TIF funding". 
Well, that's neutral enough for me.
"We would be grateful if you could consider writing to Barry White, Chief Executive, Scottish Futures Trust, 11-15 Thistle Street, Edinburgh EH2 1DF in support of Aberdeen City Council's TIF (Tax Incremental Financing) submission" 
Aberdeen City is only asking businesses to write to the Scottish Futures people; it's not biased at all.
"The TIF being proposed by Aberdeen City Council would unlock up to £80 million to deliver a range of city centre improvements as part of the city centre masterplan. At the heart of the city centre regeneration is the City Garden Project, which has already secured a commitment of £55 million of private sector investment with a further £15 million planned."
Nothing wrong with a little unlocking, I say.  Who can argue with this factual paragraph?  Yes, sounds quite impartial to me.
"TIF is an invaluable and innovative tool for stimulating greater investment and regeneration, achieving major city centre transformation, and retaining and attracting existing and new business investment. It is therefore vital for Aberdeen to be selected as one of Scotland's six remaining TIF pilot projects" 
Yes, they are saying TIF is great and it is vital for Aberdeen to get TIF, but I'm sure they really are as neutral as they first claimed.
"We hope that you will demonstrate your support for the Aberdeen TIF submission by making it clear that the Scottish Government needs to demonstrate its support for Aberdeen City and Shire by investing in the regeneration of Aberdeen city centre which, unlike Scotland's other major cities, has received little or no public infrastructure investment over the last fifty years."  
Yes, it is only fair that Aberdeen gets its own tram fiasco by having a big infrastructure project.  I do seem to remember that Audit Scotland thought things were so messed up here that we weren't supposed to do anything big for a while.  But you can't fault the City's claim of neutrality just because they are asking businesses to beg for TIF.
Some of you out there might be starting to doubt whether or not the Aberdeen City BiD people are neutral when it comes to the City Garden Project getting TIF funding.  This excerpt from a letter from a Bid Bod should end any doubt:
 "Aberdeen BID is entirely neutral with regard to the City Garden project …"
So yes, Aberdeen City Council and its BiD people are neutral, they are just keeping businesses in the loop, and giving them a letter of support to sign so we can borrow somewhere between 70 million and 100 million (depends who you ask, really) for your great-grandchildren to pay off for building Teletubbyland. Neutrality to match the volunteer work, you might think.
It might sound like it's asking for help from businesses getting TIF, but they have said they are  impartial so that's that.
One tiny part of this impartial letter requires a little more study:
I draw your attention to what might be a typo (or a Freudian slip) in this letter which I found amusing (underlining is mine)
"ACSEF is a public private sector partnership that seeks to grow the economy and enhance its quality of life through a joined-up approach. With the private sector standing shoulder to shoulder with the private sector, ACSEF has facilitated, influenced and delivered a variety of major projects that are helping the region and Scotland to meet its growth targets"
Is the private sector going to stand shoulder to shoulder with itself – or is that exactly what the creation of ACSEF with taxpayer money has created and what we should be grateful for?  Answers on a form letter, please.
Just to show that I too understand neutrality, here is a link to a letter you can send to Barry White.
Tell him you don't want a giant worm or a monolith that will cost someone, somewhere down the line tens of millions – if not one hundred million pounds.  Tell Barry the designs are awful, and the city needs to attract people with excellent schools, great medical facilities, safe, clean streets, and support services for those who need them.
No one is going to live in our city because it has more parking, more offices or a few giant concrete ramps where once 400 year-old trees once stood.  Use this letter as it is; customise it, or send your own to :  Barry.White@scottishfuturestrust.org.uk
Next week:
The  mystery of the uncomprehending Chief Executive, and the Case of the Missing Postcards in which Valerie Watts only receives 35 of the hundreds of anti-cull postcards created – over 60 of which were hand delivered by Old Susannah to a security guard who commented 'loads came in' that week – and the week before.  Where are the missing postcards?  Did deer eat them?  Answers on a postcard please – or get one of the remaining postcards and send it to the City – pop into Lush for your card – and some very nice 'candy cane' soap.