Old Susannah reflects on what's been, what's going on, what will and won't happen, and reaches for a pen and a paracetamol.  By Suzanne Kelly.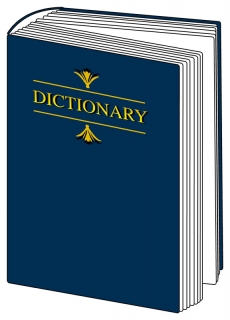 What a week it's been. There was the massive march against the budget cuts, which just goes to prove that some unions and people just don't understand finance and what's really important.
Old Susannah talked to a poor misguided woman fire fighter, who for whatever reason didn't want to lose her pension or have her wages frozen or cut.
This poor lady couldn't see the money-saving bonus of the proposed merger of Scotland's fire services into one big happy family.
I think we'd save even more if we threw the police and teachers into the merger – we could  teach people how to put fires out themselves, and how to arrest anyone starting a fire.
The march even had some people who did some kind of job called 'classroom assistant', but I understand this is just a passing fad, and the title and job are being done away with.  Just like schools.
And let's face it – we definitely have too many teachers.  Since we've closed most of the schools anyway, things like teachers and classroom assistants don't seem very necessary, vibrant or dynamic.  Most young people who don't get good education and especially those who get excluded from school go on to commit crimes, or so a new study has just shown.
The most forward-thinking thing we can do is just cut out the schools altogether, and let the young people get any education from the super prison we're building.  Think how much we can save.  We might even be able to afford disinfectant for hospitals.
This week also saw the Friends of Union Terrace Gardens hold their AGM (more on that elsewhere in the Voice). 
The excitement is mounting for the upcoming design competition display in the Academy Shopping Centre (The Academy of course has empty, unfilled shops – but let's just keep building more shops anyway – good for the building trade and all).  
Old Susannah did briefly study architecture while studying art and design, and can't wait to see what a street-level space which still retains the natural valley topography (while incorporating ground-breaking coffee, parking and shops) will look like.  If it could only be as pretty and well-loved as the Diana memorial fountain in Hyde Park (a great water-saver, as it usually doesn't work). 
Perhaps we should just get rid of everything
Will the winning design echo the existing architecture as the current garden does?  Perhaps we should just get rid of everything and start with the garden project winner, knock down the surrounding terraced buildings, and get the monorail in the picture, too.  
 As far as money-saving is concerned, perhaps we could have either stuck with the original consultation result – leave the gardens alone, or been really radical and asked for a referendum before agreeing to have the six designs go on show.  Does everyone know that the shortlisted entries get a nice sum of cash for getting this far?  Better than being on X Factor, really.

And please step forward Gerry Brough, council official and City Gardens Project supremo.
If you read the minutes from the Garden Project clan (the bits that aren't redacted anyway), you will see that Gerry announced that the public would not get a chance to vote for leaving the gardens alone at this stage.  Yes – you can only choose one of the six designs. You do not get a choice to say leave the gardens alone.  Of course, no one is stopping you from writing your own comment on the ballot paper awaiting you at the Academy.
I just hope you get a chance to appreciate the grand designs without those Friends of Union Terrace Gardens people showing up to give their side of the story and opinions on the shortlisted designs and architects.  That would be awful.
The big story of the week of course – the Lord Provost's wife appeared in a charity fashion show.  (I really must have a word with my postman – that's another invitation that never reached me).
But it's time for some definitions.
Mistake:
(Eng noun) An error, incorrect assumption, or misjudgement.
Alas, I was spending a leisurely evening reading old City Council documents (where I could anyway, around text that was redacted), when I came  across an old 'Aberdeen Works' document from February 2010.  This group (more on them later) decided:-
"It was agreed that in future, all papers for Aberdeen Works meetings will go onto a webpage which is not accessible by the public".
I decided to take this latest bit of newly-discovered secrecy up with the City.  To his credit, Cllr McCaig is straightening the matter out, and I will soon be able to read more of what this  group is up to.  It was actually admitted that a mistake was made – this is some kind of first for the City – admitting an error, and fixing it all in the space of a few days.  Will this catch on I wonder.
When running consultations, it is best to try to avoid mistakes.  Hypothetically, if you wanted to turn a windswept, arson-swept hillside meadow into a working forest, you'd try to have a completely comprehensive consultation, avoiding any mistakes.  It might be a mistake for instance, to secretly plan to blast the existing wildlife to smithereens and expect the public to be indifferent when you were discovered.
It might also be a mistake to say that the tree scheme was 'cost neutral' – if you didn't have all your funding already agreed.
Obviously no one in our City is dumb enough to make mistakes like that.
What would be really, really foolish would be to leave 'stakeholders' out of a consultation like this.  For instance, people, schools and businesses bordering on your future tree paradise might take exception to being left out of the loop.  Some people don't like gunmen with rifles shooting on a hill where junior is riding his moped or where granny is walking rover.  These people might get angry enough to protest – or worse:  vote you out of office.
But people are just people; they don't have any real power.  What you would never want to do is leave an important, powerful 'stakeholder' out of the process.  Just for example, if your heart was set on shooting animals to plant trees which you'd failed to plant correctly the first time 'round, you'd want to make sure that your neighbours weren't anyone powerful.  Oh, for example if say a railroad ran next to your dangerous rubbish tip or near the gas pipe on the hill you want to plant, you would make absolutely sure you asked their permission first.
Of course there would never be a fire on your hill, or an explosion near where the signs say 'danger of explosion'.  This might make the railroad a little nervous – even possibly a little angry.
So if you're out there and planning any kind of consultation, do make sure you get your facts right, have the money in place, and that your powerful neighbours and stakeholders are totally behind you. Otherwise you might wind up looking like an ignorant, interfering, egotistical bouffanted baboon.
Apology:
(Eng. Noun) an expression of regret, remorse for making a mistake (see above)
If you make a mistake, some people might expect you to make an apology.  Now an apology is a very rare thing, but it has been given to the lucky people of Stonehaven. And so tonight, they are all feeling much better for it.
very, very sorry – but no new school will be coming
A certain property developer seems to have been (per usual) given the green light to build some housing in Stonehaven, and allegedly people who would live in these houses were going to have children – children who needed school.  
But nearly 100 people were given an apology instead  of a school by Aberdeenshire's Anne Robertson, as well as Head of Resources for Aberdeenshire Council's education department, Werewolf (Wilf Weir).  Roberson and the Wolfman are very, very sorry but no new school will be coming.  
They say that the neighbouring schools are not operating to capacity (ie they are not bursting at the seams).  The fact that the new school would have held the new children in the new houses isn't enough in these budget-crunched days to get a school. In fact, I go back to my earlier argument – we should just send them to the prison library instead and save tons of dosh.
In Torry, Victoria Road School sits alone, awaiting its highest bidder.  Everyone is very sorry, but somehow the City decided that closing the school meant it didn't have to pay for its maintenance any more.
This Edwardian, possibly listed gem is in serious danger, so on the block it goes.
It doesn't matter that new homes built just down the road would have added to the school's population –which was one of the reasons the houses got the go-ahead in the first place.
I apologise for thinking something is very, very wrong somewhere with all of this.
Inquiry:
(English noun) – something that people might demand if they are fed too many mistakes and apologies.
Right  – it's been a long night.  I was on Tullos Hill, was then interviewed about the deer, and came home to an out-of-the-blue summons for non-payment of my poll tax – sorry – council charge.  Thing is, I'd called and asked for a statement, and asked how much I'm supposed to pay every month.
The summons seems to be the city's answer.  You might think I've not paid anything, but I have paid nearly £600 this year.  Should you see me out in the streets, you'll know why.  And should any clever lawyers be reading this with experience of this type of thing, feel free to get in
touch.
Now, where's my Brewdog.
Next Week  (probably):  court, jail, homelessness.  (Fred – I might need to borrow your tent for a bit).