The Northfield Academy based Music Centre is holding an Open Day organised by F.A.I.M. (Friends of Aberdeen Instrumental Music ) this Saturday morning.   With thanks to Kathryn Reid.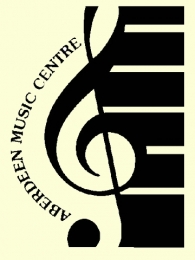 The parents and teachers behind Friends of Aberdeen Instrumental Music (F.A.I.M.) will welcome Aberdeen Lord Provost Peter Stephen to hear several rehearsals in progress at the Music Centre situated at Northfield Academy.
F.A.I.M. want to promote the achievements of the youth within the groups of the Music Service. These groups include Jazz, Brass Band, Choirs, Wind Bands Guitar and Percussion groups and Orchestras for young people from 7 to 23 at various levels.
It is this system of graded groups that produces the outstanding track record of budding musicians.
More children in Aberdeen learn an instrument than anywhere else in Scotland and more children go on to take part in National groups than any one area or city in Scotland. We have a lot to be proud of!
The Music Centre's funding was secured by councillors in this year's budget. The Lord Provost will see first hand how the groups have continued to flourish as he watches rehearsals by three wind bands and the beginners' string groups and that's only Saturday morning! The Music Centre is busy every night of the week.
The F.A.I.M. group will host its Open Day in Northfield Academy on Saturday from 9.30am to 12.30pm. Lord Provost Peter Stephen will visit F.A.I.M. between 10am and 11am.
Come and have a cup of tea or coffee and see what takes place. Marvel at the tiny double basses and their wonderful players! Get caught up in the enthusiasm these youngsters have for music. Warning – it's contagious!
More Info: FriendsOfAberdeenInstrumentalMusic.co.uk/