With thanks to Friends Of Duthie Park and University of Aberdeen Natural History Centre.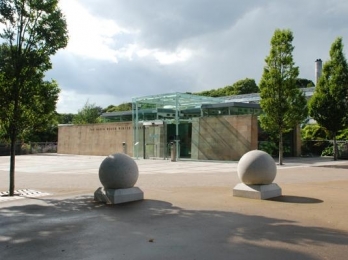 Ahead of the forthcoming major restoration work that will see the return of much of the original Victorian elements to the north east's most popular visitor attractions, the 'Friends of Duthie Park' group is hosting an open day later this summer.
Sunday 14th August will see festivities running between 12 noon and 4 pm and there will be something for all of the family.
Friends Chairman Tony Dawson explains,
"This will be an opportunity to celebrate the park as it is now prior to the refurbishment. I think it's fair to say that many people know there is major work to be undertaken without necessarily being aware of all that is involved.
"Consequently, we will have a powerpoint display of the planned work, running on a loop, while at 1 pm and 3 pm, there will be guided tours around the park explaining the details of the restoration which is substantial and includes the return of the 'Duthie fountain' and the re-establishment of the original promenade.
"In addition, we'll have plenty of entertainment including horse and cart rides, music from the Bon Accord Silver Band, zumba and fitness demonstrations, gardening workshops and many other stalls and attractions.
"We are hoping to welcome back 'Spike' the talking cactus after an absence of more than a decade. However his electrics are in need of some attention and if there is anyone out there who feels they could repair him, then we'd be delighted to hear from them as he would bring back lots of memories for those of a certain generation."
A full timetable for the day will be available on www.friendsofduthiepark.co.uk from the beginning of August.
Duthie Park Open Day
Sunday 14th August
12 til 4pm
Come along and join in the fun
Footnote:
The "Friends of Duthie Park" was set up in 2006 as a charitable organisation established to promote Aberdeen's world famous park, one of the most popular tourist attractions within the Granite City.
The Friends work closely with the Park's owners, Aberdeen City Council to provide a positive mouth piece for the Park's users.
Currently the Friends organisation is closely involved with the bid by Aberdeen City Council for Heritage Lottery Funding to restore areas of the Park to their former glory.
They actively encourage membership of the organisation, which currently is free, as they are always interested in facts, knowledge or ideas for the Park.