Aberdeen Forward…. Aberdeen Forward…. Aberdeen Forward…. Aberdeen Forward….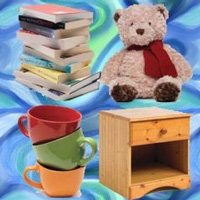 Ellon Academy is to hold a Give and Take Day on the 26th March 2011 with support from Aberdeen Forward and Aberdeenshire Council.
The idea for the event is people can take along, items such as furniture, kitchenware, books, dvds,  cds, toys, and plants/gardenware. From 8.30am through to 12 noon people can drop items off at the STA room in the Academy.
From 10am until 3pm Ellon Academy will be open to the public who can come along and take any items they want for FREE.
Clothes, paint, videos and all electrical goods unfortunately cannot be accepted.
There will be some other stalls offering school dress for sale, at very reduced prices. Teas, coffees, refreshments and bakes will also be available, with proceeds going to help the fundraising efforts for World Challenge and other school activities.
It is hoped that among those who may benefit are families on low incomes or those setting up home for the first time.  It is also hoped that by holding this event, items that might have gone to landfill will be found a new home.
If you have any queries about the day, or would like to organise any furniture to be uplifted on the day, contact Aberdeen Forward on 01224 560360.
This event marks the end of a year of Give and Take days around Aberdeenshire, which has seen all manner of items reused, rather than thrown away.  From small items such as eggcups, and cds, to large items like the three-piece suites and pianos, they have all contributed to around ten tonnes of material avoiding go to landfill.
The hope is that local organisations that have attended these events will see how successful they are and look to run them in the future.
Ellon Academy has an active Environment Committee, which has been involved in the plans for the Event.  The school recently were the first in Aberdeenshire to gain their prestigious "Second Green Flag" from Eco School Scotland.
Visitors to the school on the 26 March will also be able to view some pupil work and the 'famous Tie Quilt', recently purchased by Aberdeenshire Council's Waste Department as an excellent example of Up-cycling.
The school is always looking for ways to engage with the local community to promote and sustain Environmental Awareness and enhance the Ellon Area. If you, or a group you are associated with would like to work with us please contact Mrs McMillan at Ellon Academy.
Contact Aberdeen Forward
Tel:     01224 560360
Ellon Academy,
Jean McMillan
Tel:     01358 720715