Old Susannah casts her beady eye once more on the goings-on of the great, the good and the downright ugly! By Suzanne Kelly.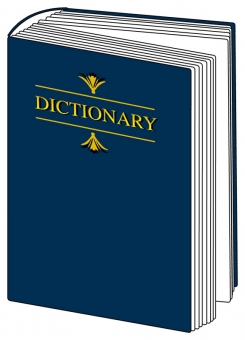 The chill in the air, a few days of snow, children behaving better than usual; this can only mean one thing.
Yes, it's Christmas shopping time again. Seasonal goodwill is evidenced in every fight over a shopping mall parking space. The bon accord is clearly evident as women fight over the last sweater in the sale in the Bon Accord Mall.
Peace on earth is demonstrated as people elbow each other out of the way in each crowded shopping mall, or the strong nudge the weak away from the Apple Store's latest product display, which will of course be replaced by a newer product the following week.
Christmas cheer is not very much on display for the residents of Hillside near Portlethen. It seems there will be no communal Christmas tree, as getting electricity to the site is beyond the technical nous of the local builder, one Mr S Milne.
The local authority, not at all resembling small-minded control freaks, have a policy where normally only one tree is permitted per area.
This year though, in a magnanimous gesture, they graciously allowed Hillside to have a tree as well as Porlethen! It is far too technically difficult to get electricity to the Hillside tree, however. Likewise there will be no lighting on the Hillside street lamps.
The lamps are made of a material which simply breaks up if hit by a car or truck – a safety feature, so I'm told (although how shattering lamp posts would stop a car careening into a house or person, or stop the streetlight itself from crashing down and injuring someone is a mystery to me).  So – no lights and no tree.
This tale reminds me how Common Good Aberdeen ensured their jubilee garden party in Union Terrace Gardens would have a thing called a generator to run the show, in case they had any electricity problems.
I guess Hillside residents have bigger things to think about than the tree, such as the infrastructure initially promised which hasn't exactly been made manifest yet, either. Despite early promises and assurances, the unlit Christmas tree would have increased amenities available to residents by 100%. As Councillor Mollison put it back in September:
"I know residents are eager to get started so that there can be a social heart to Hillside, something that is missing at present. At the moment there are houses, houses and more houses."
We shall see if many new amenities spring up with alongside the new developments coming our way in city and shire; I am sure the developers will continue their joined-up, philanthropic, community-focused, environmentally sound philosophies in all things they do. The worst part, of course, is seeing the hopes dashed of all the children who dreamed of seeing Stewart throw the switch on their Christmas tree.
Old Susannah had a pleasant week with Christmas drinks and dinner parties starting a bit earlier than usual. Perhaps most fun was an event held by Shelagh at Torry's Oil and Glass art and craft business.
Children of all ages were able to make either a glass Christmas star or glass ornament for a £5 donation; a pound from each ornament or star went to the VSA. Shelagh raised over £50 for this worthwhile charity (well done, and thanks for the mince pie as well).
It must be time for some seasonal definitions.
Pantomime (noun) ancient entertainment form normally adhering to certain formulas, such as telling a fairy tale, having a heroine, a hero, a villain and a pantomime 'dame,' commonly held close to Christmas time.
His Majesty's Theatre will hold its annual pantomime this year but it may be outshone by a bigger pantomime taking place over on Twitter: two comic characters slugging it out in traditional Punch and Judy form, rivalling anything ever done by the ugly sisters.
Donald Trump and Alan Sugar are having their own little show with an enthralled audience laughing along. Donald tweets that a grateful Alan Sugar should 'drop to his knees' ('oh myyy!') and thank him. Sugar says Scotland doesn't want Trump – how cruel! (Accurate, but cruel).
Without a trace of irony, Trump demanded Sugar tell the public his real financial worth. No doubt The Donald will make a similar disclosure. Things escalated, and surely Sugar was worried when no less a figure of moral probity than Piers Morgan has sided with The Donald.Sugar has some wild idea that wind farms are not necessarily a bad thing.
Let's just hope Sir Alan doesn't mention the Glenfiddich, or things could get even uglier (although that is hard to imagine).
Glenfiddich (proper noun) a brand name of whisky, originating with the Scottish Grant family.
One Christmas day back in 1887 a terrible tragedy-in-waiting occurred, and the first ever Glenfiddich whisky came forth from the still. No doubt if its distillers realised this brand would one day be an affront to Scotland's main benefactor Donald Trump, the still would have been smashed and the project scuppered.
This upstart brand of whisky insulted the Donald by allowing the Scottish people to pick their Top Scot of the year – and no doubt by a hoax or an 'orchestrated campaign', this year's winner is someone Donald doesn't like. Glenfiddich hasn't been reasonable on this point at all. Firstly, letting the people decide what they want isn't something you'd catch our local or national governments doing.
Secondly, the award surely should have gone to Donald himself, for all the good he's done to our area by creating millions of jobs, stabilising our movable sand dune system, and bringing us much-needed popularity and publicity we wouldn't have otherwise.
Previous Top Scot winner J K Rowling was once a Lone Parent, and we remember what a bad bunch these can be, according to a former government in Downing Street. Thankfully, David Cameron will be harking back to that earlier appraisal of lone parents. He's sticking it to these feckless individuals in the new budget, quite right, too.
It also looks like that nice Mr Osborne will open up Scotland for business – by allowing gas companies to search for gas on the mainland. Why waste time with renewable energy when we can pump chemicals, untold reserves of water, and even explosives into our countryside. What are a few earthquakes or contaminated water compared to being 'open for business?'
Anyway, the Scottish public were told by Trump not to buy Glenfiddich, and that he was banning it from his classy golf courses and hotels forthwith. The makers of the single malt tried to shirk their responsibility by saying that people choose the award winner, but clearly that's just not good enough. The people of Scotland have since rallied to Trump's call. They are buying Glenfiddich and Grant whiskies as fast as they can.
Old Susannah has no doubt the motivation for these sales is not to drink a toast to Forbes with Glenfiddich, but rather so people can empty the alcohol down the drains, showing their esteem for the poor, slighted Trump. And so it should be.
If you see me leaving the shops with bags full of Grants and Glenfiddich, it will be so I can dispose of them, not so that I can enjoy one of the most delicious single malts our area has to offer, created in a lovely distillery which still uses water power in production in a very environmentally sound manner. Heaven forbid.
Many people contacted Trump's golf course to offer to take the offending booze off Trump's hands, but alas – all such philanthropic requests were turned down.
Practical Joke (compound noun) a gag or hoax designed to embarrass or otherwise humiliate the object of the exercise.
We all love a good practical joke, don't we? What could be nicer, particularly at this time of year, than making a fool of another person? Where's the harm in setting up someone for, let's say, a telephone prank? It's not really illegal, so that means there are no problems (unless you let something like ethics get in the way).
A nurse committed suicide over such a prank lately. The ladies receiving the hilarious joke phone call probably panicked, thinking that they were going to get in a lot of trouble if they didn't do what the pranksters wanted, believing for some reason that no one would call a hospital for laughs, thereby deterring nurses from taking care of people.
Then, realising they were made to look idiots, probably fearing for their future careers and dreading the onslaught of inevitable media intrusion, one of those involved took their own life.
But let's remember, the radio station involved ran all this through their legal department, which didn't see any legal reason not to interrupt nurses from hospital work (work which is probably usually kind of dull, and not at all of life and death importance like being a DJ), impersonate the most powerful people in the country, and in the process intimidate an immigrant to the UK.
The two DJs involved said they couldn't have foreseen anything like this. I'm sure they spent lots of time working out the possible outcomes and permutations of their actions, as all practical jokers do in advance. It's also fine because after the fact, the radio station in question is going to review some of its procedures – can't say fairer than that.
Our laws might have something different to say about the situation, but as long as the station manager and station legal team are fine, who are we to nit-pick?
Finally, the DJs are each receiving counselling and medical care. Let's hope no one calls their doctors or nurses with innocent, cute prank calls, now.
Next week: perhaps a story on Stewart Milne saving the day at Hillside and springing for a generator? Or, more likely, more local and national definitions.
Comments enabled – see comments box below. Note, all comments will be moderated.