Voice's Old Susannah considers the upcoming council elections, the UTG referendum result, the happenings on Tullos Hill, International Womens Day, blogging beasties and generosity. By Suzanne Kelly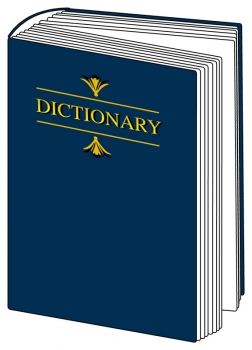 Tally Ho!  The May elections are coming, and not a second too soon.  Some of our tireless (or is that tiresome?) councillors are packing up and preparing to move on.  Let's hope they bring all of their talents to their new areas.
I hear that there is now a shortage of packing crates at the Fortress of Doom (aka The  Townhouse) as heroic councillors get ready to head into the sunset.  I hope they don't let the doors hit them on their way out.
As to the UTG Referendum?  Well, I guess that's it – it has been a totally above-board, fair-and-square contest.
The grapevine would have it that some of the rich and powerful secret members of the Vote for the City Gardens Project are less than pleased it's cost so very much money to have such a small margin of victory, but they still got the result they wanted, if not the landslide they'd prayed for (or is that 'paid for').
In the next few days I'll write about the dozen or so wee problems that some people have with the referendum and how it was run.
Did you know that over 300 votes arrived just a wee bit too late to be counted?  Did you know it would be totally illegal for any of the campaigning organisations to see the register as to how the votes went?  No, neither did I until recently.  I also have it on very good authority who some of the VFTCGP backers are.  Old Susannah is toying with the idea of naming them.
They would be free to deny the association – but why should they want to be secret in the first place, after all, they were the heroes behind the scenes helping us poor souls know how to vote.  Who could turn down their promise of 6,500 new permanent jobs or their £122,000,000 flowing into the city each year?  Think of all the parties and portraits that would buy!  Wow!
(You might be interested to know that PriceWaterhouse Coopers were asked by me if they had intended their projections about money and jobs to be used as the VFTCGP did in its propaganda.   PwC might have been expected to say they were delighted, and that they stand behind their projections 100%.  However, they said that as the projections were made for a 'private client' they can make no comment on them to me.  Of course the bills I've seen for PwC look like you and I paid for this great work out of our taxes, but there you go).
And other great news from Tullos  Hill.  HoMalone is having her way, backed up by impartial 'expert' C Piper (perhaps related to the CJ Piper firm which was already paid £42,000 for the bang-up job delivered on tree planting to date?).  Yes, the gorse is gone, and with it all those annoying butterflies, bees, moths, and insects.
The birds that would have eaten these critters and the small and larger mammals which lived in the gorse are homeless.  If only I had an environmental degree, then I could say we've interrupted the food chain and interfered with existing biodiversity on Tullos.  As it is, I'm not allowed to make any such observation, however obvious.
Any small mammals or deer rendered homeless should apply at Marischal College reception to declare their homeless status.  Of course these creatures are likely now to wind up as road kill.  Surely not even HoMalone or Ranger Bigboy will dare to claim any roadkill we see now will be due to overpopulation?  Well, we'll see.
  Women around the world lack rights and comforts we all take for granted
Some of those animal-loving, meadow-loving radicals will be handing flyers out and collecting signatures on petitions this Saturday at 12:30 in front of Marks & Spencer Union Street.  The petitions apparently are to protest the use of school children to plant the 89,000 trees on Tullos.
Ms Malone indicates this will be an educational experience for the little mites, and I'm sure it will.
Having seen the state of the hill, they will learn about cuts, tetanus boosters, chemical pollution, industrial waste, and dead deer.  Thank you, Aileen.  I do hope she will make it to the hill to plant a few trees herself.  That would seem only fair to me.
For the paper petition, further info, and a PDF of the new flyer, visit:  http://oldsusannahsjournal.yolasite.com/
Finally, Old Susannah attended two events in the last week which celebrated International Women's Day, a great Oxfam fundraiser held by Bead Crazy on St Andrew Street.  A dozen or so guests were treated to cocktails (thanks for the Black Russians), brownies and beads.  Everyone made pieces from recycled materials which was right up my street.
I've turned an old domino into a necklace that says 'Keep Calm and Carry On', and a bottle cap into a brooch with an Oxfam fact.  Women around the world lack rights and comforts we all take for granted.  Thanks to Alex and everyone at Bead Crazy for the event.
Then at the Belmont last Saturday I ran into a collection of women celebrating Women's day a bit differently.  They were all dressed as fairy godmothers, and were collecting wishes from the public as to what people would like to wish for our young girls' futures.  My wishes didn't include any granite webs or deer culls.  Thank you Merlyn and all the other women.
As well as a definition or two, this week I am pleased to announce that Aberdeen Voice has negotiated two new Celebrity Bloggers!  They will be featured in this column for the next several weeks.
And now – the first ever Millie & Cattie joint Blog!
"Hi I'm Millie, the Caterpillar!"
"And I'm Cattie the Millipede!  We've had a horrible, tragic few days:  our meadow home was destroyed and many of our friends with it."
"Yes, sadly that's true, Cattie.  Bulldozers showed up without warning to our Tullos Hill home, and ruined our wildflower and gorse home.  We had our rescue quite by chance."
"That's right Millie.  We were chewing on a Foxglove plant and suddenly it was ripped up and hurled into the air.  Sometime later the plant was found by a kindly passerby, and we were all taken to a safe house where we all now live."
"We were both reluctant to launch this blog, but Old Susannah showed us the coverage Aberdeen was giving to a talking cactus, Morris the Monkey, and Jake the Ghost.  So we thought, 'Why not try it?'   We know Spike the Cactus is very popular, and if people are willing to take voting advice from a monkey and a ghost (no offence), then people should know our story, too."
"Yes Millie – we have a responsibility to let people know our beautiful home is gone, and an entire generation of moths, butterflies, bees have been wiped out.  What will become of some of our larger friends like the birds, small mammals and especially the kindly roe deer is our huge worry now."
"Agreed Cattie.  We are grateful we were saved – we only hope our friends who haven't been destroyed yet will be spared.  Got any lettuce?"
Cattie and Millie will give us an update next week and for the foreseeable future.
Charity:  (adjective) state of being generous, donating time or money to those  less fortunate.
While our very own local billionaire works selflessly to ensure his lasting granite memorial will bring his family continued and visible dominance over a certain city, a less savvy multi-millionaire has displayed a woeful lack of commonsense.
When it looked as if there would be some public outcry against his web, he calmly threatened to take his ball and go home.
J K Rowling, creator of the Harry Potter saga read the world over, has donated over £100 million to charity in the past year and a bit.  Now I don't know about you, but I've heard hardly anything about her donations.  Where were the press cuttings, the headlines, the photos?  What did she get in return to show for it?
Ms Rowling has a lot to learn I fear.  Not only has she given enough away to nearly pay for the granite web we all long for, she's dropped way down on the UK's wealthiest list.
We will remember for quite some time how Sir Ian made his gracious £50 million donation to Aberdeen.  As long as we did what he wanted with it, and let unelected entities 'manage' our common good land, it was a great gift indeed.  When it looked as if there would be some public outcry against his web, he calmly threatened to take his ball and go home. Charity begins at home, and we're going to take his charity, whatever form it takes, and like it.
Sure, Rowling may have made children all over the world discover the joy of reading,  and her books got people to read together in families and groups.   Her money may have helped countless people the world over across a wide variety of problems and concerns.  She may have made important points about the value of love, courage, kindness and friendship –  
But where's the statue?  Alas, if there's no granite monument and not a ton of press coverage bragging about the money, then the donations might as well never have happened.  Shame.  Perhaps a great PR firm could help…
One of the more radical points I picked up from these 'children's books of Ms Rowling's ran along the lines of this (I deliberately paraphrase)  "One thing the tyrants of this world fear is that one day, one of the people they have oppressed will rise up against them."  Can't for the life of me think why that particular idea should spring to mind, but there it is.
New Acronyms!
Hooray!  We've more acronyms in this town than we know what to do with.  First it was the 'Tree for Every Citizen' scheme or "T'FEC!' as it is affectionately known in Torry.  The tree scheme's supporters (all 3 of them) are so pleased with their recent successes that they have more plans up their sleeves, or so I hear.
'Forget Allowing Citizens Anything for Free'  is a brainchild for the coming budget cuts which are  in the pipeline, reflecting the service cuts and support staff cuts.  It will be called 'FAC AFF!' for short.
If this proves successful, phase 2 may be launched.  Its working title is Forget Every Citizen Utterly – or 'FEC U' for short.
If you want to see these schemes enacted, then don't rock the boat at the elections, and we will continue on our happy course.  See you down at the Granite Web or Monorail station soon!
Next week? – At this rate what our Council will dream up is anyone's guess…