Voice's Old Susannah looks at events over yet another vibrant and dynamic week in the 'Deen. By Suzanne Kelly.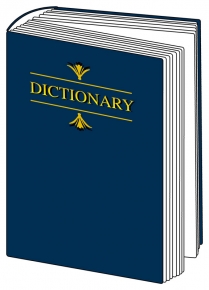 Tally Ho!  I hope everyone's had another exciting week in  Aberdeen.
The Science Festival has kicked off, attracting visitors, scientists and lecturers from around the world.
It is most kind of them to visit Aberdeen– we have a garden that's not at street level and we don't have a web – we should be most grateful to them.
We should be grateful to BP as well, which is investing £100 million in the area.
Old Susannah discovered beer cocktails at BrewDog this past week.  They are gorgeous, and very enjoyable in these trying times.
I am amazed BrewDog chose to open its brilliant bar and factory in our area when we didn't go for the granite web.  It's almost as if the gardens were not a factor in their plans.
The more cynical among us wonder:  Would businesses really prefer operating here if we were £92 million in debt and had a giant city centre construction zone for at least a year?  If you listen to the SNP, some LibDems (funny, HoMalone doesn't seem to be the charismatic leader we all thought she was) and ACSEF, then the answer is yes.
The petition to ask Sir Ian to spend his wealth to Africa instead of the web is now one week old.  Please do visit, read, and hopefully sign at www.gopetition.com/sir-ian-send-your-£50M-to-africa-as-promised   No doubt the mainstream press will take the story of this petition up any day now.  After all, our local papers wrote about the MASS demonstration planned by pro CGP activists when the figure was around 200.  Guess the Wood petition is about to be massive, too.
And massive and genuine thanks to Lush shops throughout Scotland; last weekend they raised hundreds of pounds to benefit Willows Animal Sanctuary.
Finally, Morris the Monkey has a new pal in Si the Seagull, new mascot for AFC.  Word has it that the fans are not necessarily impressed by this development, but I'll wait and hear what Si himself has to say when he starts working for BiG and promoting the web.
On with a few definitions.
Union Terrace Effect: (modern English phrase, attributed to F. Wilkinson) – scheme in which powers that be allow a building, park or structure to decay deliberately, until such time as there is an outcry for a new replacement to be built- which is what the desired outcome was to begin with. 
Old Susannah heard this term recently, but can't think of a single historic building, museum, school, terrace gardens or Tullos Hill that would fit this definition of something left to rot so it could be sold off / developed.  If I think of anything, I will let you know.
The Itemiser: (mod Eng noun) a portable particle scanner which can detect microscopic traces of a variety of substances.
We will all be safer soon!  Result!
traces of the drug (cocaine) can be found on any bank note
First, we are considering building a giant 'state of the art'  prison soon – yet another construction job coming our way!  Secondly, the police now have a portable scanner which can find particles on a microscopic level of things like cannabis (!) and hard drugs.
They plan to go from bar to bar and search people here and there, for traces of drugs.  Anyone who's been in contact with these substances (except for politicians, the wealthy, successful creative types, celebrities, etc) will be thrown in jail – where tons more drugs and interesting career training opportunities will freely available.
There is just one flaw in this cunning plan of searching citizens for microscopic evidence of crime, and that is this little fact:  90%+ of all paper money in circulation in the United Kingdom has traces of cocaine and/or heroin on it.
Old Susannah can't begin to imagine how or why that should be – but next time you buy something in a bar, use coins rather than folding money – or it might just be off to jail with you.
The Daily Mail was one of the many news media that reported the presence of drugs on currency; it wrote:-
"A senior analyst at the FSS, the largest provider of forensic services in the UK on behalf of police forces, says traces of the drug (cocaine) can be found on any bank note regardless of its geographical location.
It takes just two weeks for a new note to pick up the drug… "
Read more: http://www.dailymail/Every-British-bank-note-contaminated
So to sum up, anyone with traces of drugs on them is either:  a)  a drug fiend who should be locked up, and/or b)  someone who has £5, £10, £20 or £50 pound notes on them.  We will all be safer if these types are all locked up.
If anyone's worried about any bothersome civil rights issues over this type of presumed guilt / mandatory search, infringement of freedom, they could always organise a protest.
Witty Kevin Stewart is making a stir once again.
Except that Gordon McIntosh is proposing to the Council that we get rid of such things as protests, or at best only allow them in the Castlegate, where any crowds can easily be kettled.  Thanks, Gordon.
Anyone suggesting his latest report (which also recommends charging groups for holding events in parks as well as banning protests) is over-stepping his remit will be locked up.
King Midas: (ancient Greek mythological figure).  Midas was magically transformed so that everything he touched turned to gold.
Witty Kevin Stewart is making a stir once again.  Back in the day, he told the people in care homes, schools, Choices, etc. that we all had to be 'reasonable'.  Then he cut their services off and closed their schools.
ACSEF was of course allowed to flourish, city real estate was sold at bargain basement prices, and we wrote off millions of pounds in bad debts.  Reasonable indeed.
Kevin had a wonderfully clever sound bite this week, aimed at Aberdeen City Council's web-rejecters.  For the benefit of those who have stopped reading it, the P&J wrote:
"MSP Kevin Stewart claimed the administration had an "inverse Midas touch" hindering future private investment in the city."
As mentioned before, I guess someone forgot to tell BrewDog, BP and a host of other businesses about the hindering future private investment in the city.  But as painful as it is to correct him, I feel I must remind Kev the moral of the Midas story.
King Midas was not a bad man per se; but he loved wealth and lived for gold.  So far, so good – if you're an ACSEF member.
Kevin Stewart forgot part of the legend when making his brilliant comment
As a reward for his kindness to a Satyr, he was granted a wish – he wished that everything he touched would turn to gold.  At first very happy to be surrounded by his new wealth, Midas soon learnt that he could not eat, as his food turned to gold.  Then he touched his daughter, and she turned to gold as well.
Kevin Stewart forgot part of the legend when making his brilliant comment.  Midas realised his folly in thinking gold and wealth was more important than the environment, living creatures and of course his own daughter.
Midas was cured of his lust for gold, and once cured of the Midas Touch too, he retired to the countryside to enjoy nature. It was almost as if something in life was more important than wealth creation.  Ultimately, the moral of the Midas tale is that the environment and people are more important than gold.  How backward-looking is that?
I'm sure that this ending of the story would horrify our average Chamber of Commerce member, who would gladly have brought their golden daughter to a pawn shop to flog as scrap metal.
In an uncharacteristic slip, neither Kevin nor our local press found time to mention that Kev was on the City Gardens Project Management Board when writing about Labour having the Midas touch in reverse.
Some people might think his connection to the project is relevant to his attack on Labour, but that would just be jumping to the conclusion that a person on a board of a project would want the project to go ahead.   (And that would be as silly as assuming someone in a football supporter's club might be biased towards the football team).
You might expect this service-axing champion of the people to advise fiscal restraint now until we truly got on our feet again.  You might even think he'd advise restoring some services ahead of web weaving.
No, Kev would prefer us to borrow £92 million on this real estate speculation which he supported as a board member.  (Note – I suppose I should just call it 'TIF Funding' like the professional reporters do; if you call it 'funding' rather than a 'loan', it sounds better and safer, doesn't it?)
Amnesia: (noun; medical term) forgetfulness; loss of memory.
Isolated pockets of amnesia have hit our business community, press and government.
these 'industry chiefs' and our press forgot how rosy things looked earlier this year in a moment of mass forgetfulness.
Kevin forgot to flag up his direct involvement in the CGP project when he criticised Labour for cutting the web.  We're told by ACSEF, pro CGP politicians, the Evening Express and the Press & Journal that the future is all gloom and doom, and no businesses will come here without the web.
They say we're 'closed for business', we're 'frightened', we're 'embarrassing'.  (It's not that we're being environmentally-friendly, economically prudent or aesthetically intelligent – no, we're in the wrong if we don't want the golden web).
And yet as recently as February of this year things looked so much better.  This is what the Press & Journal had to say back then:-
"Aberdeen is in prime position to help drag the UK economy out of recession, experts revealed today.
"The city has more start-up businesses than anywhere else in Scotland and will suffer fewer public sector job losses than anywhere else in Britain, says a new report.
"Aberdeen was named as one of five cities which Cities Outlook 2012 said was well-placed to aid recovery from the current economic gloom.
"Last night industry chiefs said the Granite City was an ideal location for new firms to flourish."
I guess that is only true if we have a web though.  Either that or these 'industry chiefs' and our press forgot how rosy things looked earlier this year in a moment of mass forgetfulness.
We're also being told by the guardians of accuracy, PriceWaterhouse Cooper that we need to attract 122,000 people to work in Aberdeen's energy sector in the next ten years.  Funny, the £71,000+  they earned from web-related consultancy doesn't get much of a press mention either – yet more amnesia, I think.
So amnesia-wise – Kevin and the press forgot to mention his involvement with the CGP when he attacked Labour; PwC forgot to mention in the press the money it made over the web so far when supporting it, and the media forgot its reports earlier this year as to what a great future Aberdeen has.
Do I think these people and institutions are possibly dishonest, scheming, colluding, corrupt or greedy?  Certainly not – I just think they have selective amnesia.
Additionally, BrewDog and BP forgot that the city cannot survive without the Granite Web when they committed to the area.  Yes, amnesia is at epidemic proportions.
And there we shall leave it until next week.
PS  very best wishes to Declan Michael Laird for his film premier; have a great time tomorrow night and a good trip back to LA. 
 Comments enabled – see comments box below. Note, all comments will be moderated.