Lush Aberdeen in conjunction with eight other Lush stores throughout Scotland is holding a 'Willows Weekend' in association with Willows Animal Sanctuary and Animal Assisted Therapy Unit.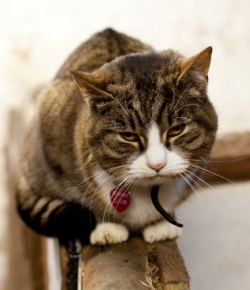 Willows work tirelessly to look after over 300 animals including almost 70 horses, donkeys and ponies approximately 60 cats and dogs and many reptiles as well as over 100 farm animals and birds.
They specialise in helping elderly or more vulnerable animals that have already been refused help by well-known larger national charities and are totally dependent on donations, legacies and grants from benevolent organizations to keep the sanctuary running.
Willows Animal Sanctuary is the largest sanctuary of its type in the Aberdeenshire area and it is a constant struggle for this non-profit organisation to raise the enormous funds needed to feed, house and provide veterinary care for the many animals under their protection.
Their Animal Assisted Therapy Unit has benefitted many disabled and vulnerable people in the community and this service has become a highly valued aspect of the Sanctuary.
Deborah Cowan, store manager for Lush Aberdeen had this to say:
"We're thrilled to be able to provide this opportunity to raise much needed funds for Willows, and we're really excited that all nine Scottish Lush stores have come on-board to support this wonderfully worthwhile charity. We will have flyers in store that have information about Willows, as well as info about a few of the adoptable animals looking for their forever homes.
"Willows have also kindly provided footage of the sanctuary and the animals which we will be playing instore. "
All proceeds excluding VAT from sales of Charity Pot hand and body cream on Saturday and Sunday the 1st and 2nd of September will go to Willows to help support the amazing work that they do.
Lush Aberdeen will be providing in-store activities on the day and are encouraging people to bring in any old pillowcases and clean plastic shopping bags. These will become the stuffing for the pillowcase mattresses that the Team will make for the many cats and dogs and other small animals that call Willows their home. They are also encouraging people to donate any pet food that they can spare.
Deborah also stated,
"All people have to do to show their support, is come into any Lush store in Scotland this weekend and purchase a Charity Pot hand and body cream. Lush make no money from this beautiful product, and for this weekend only, all proceeds excluding VAT will go to Willows. We have 3 sizes to choose from and to say thank you for your purchase here in Aberdeen, customers can make their very own Space Girl or Blackberry Bath Bomb!"
The stores taking part are: Aberdeen, Glasgow Sauchihall St, Glasgow Buchannan St, Glasgow Braehead, Livingston, Dundee, Inverness, Stirling and Edinburgh.
Many of the above stores will also advertise the event on their shop Facebook pages so to find out about what is happening in your local area, use the Facebook search function to find your local shop.
Find out more about Willows at their website: http://www.willowsanimals.com/ The Charity has regular open days that are a perfect day out for the whole family.
Comments enabled – see comments box below. Note, all comments will be moderated