Campaigning cosmetics company Lush has, this week, announced the creation of the first ever Lush Prize to help bring an end to animal testing in the wake of the continuing failure to ban these practices. With thanks to Lush Aberdeen.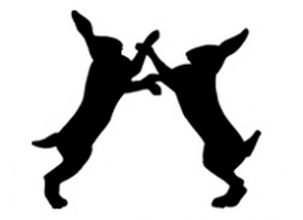 The
Lush Prize
will reward groups, or individuals, working in the field of cruelty-free scientific research, awareness-raising and lobbying.
The prize has been created by Lush in partnership with Ethical Consumer to ensure that the award process is impartial, rigorous and comprehensive in scope.
Its £250,000 annual prize fund – the biggest prize in the alternative testing sector – seeks to focus pressure on safety testing for consumer products in a way which complements projects already addressing alternatives to the animal testing of medicines.
The Lush Prize was launched at a media breakfast briefing at The Ivy in London on 19th June.  Co-founder of Lush, Mark Constantine OBE, who chose the timing and venue to make a very specific point, said:
 "Our customers want safe cosmetics tested without the involvement of animals.   21 years ago, here in this room, almost to the hour, we launched a policy that promised that there would be no animal testing of our product or ingredients.  We went further and worked with our suppliers to stop the use of any animals for any of their safety testing.  Sadly animal testing for the cosmetics industry is still widespread.  In fact new legislation has increased it.
"In 21 years a lot has changed, but still much of the cosmetic industry cannot guarantee safe cosmetics tested without the involvement of animals.  So here at Lush we are trying another tack.  Today we are launching a prize worth a quarter of a million pounds and we hope to fund the Eureka moment when a breakthrough is made to end animal testing of cosmetics forever."
The Eureka element plans to make available the full £250,000 for a 'proof of concept toxicity pathway study.'  This is for researchers working very specifically in the field of 21st Century Toxicology which seeks to understand 'toxicity pathways' at a fundamental level.
In years when no breakthrough event occurs, prizes of £50k each (to a total of £250k) will be awarded in the following categories:-
Science Prize –  the development of replacement non-animal tests
Training Prize –  training researchers in non-animal methods
Lobbying Prize –  policy interventions to promote the use of replacements
Public Awareness Prize –  raising public-awareness of ongoing testing
Young Researcher Awards –  to five post-graduates specialising in replacements research
Rob Harrison, editor of Ethical Consumer commented:
"In designing this Prize, we have spoken to lots of campaigners and researchers.  The reasons that animal testing is still widespread are complex. This is why the Prize, as well as having a breakthrough element, has five additional awards including prizes for lobbying regulators and training researchers in non-animal methods.
"By targeting significant new funds each year, at each of these key pressure points, the Prize hopes to make a real difference to replacing animal testing with effective alternative methods."
The first Lush Prize Awards are scheduled to take place in London in November, 2012.  The winners will be chosen by a panel of high profile figures from the animal welfare world and scientific community.
Details of the nominees and the high profile awards panel for the Lush Prize will be released in the run up to November's awards event.
For more information on the prize and for details on how to nominate your favourite projects visit http://www.lushprize.org/