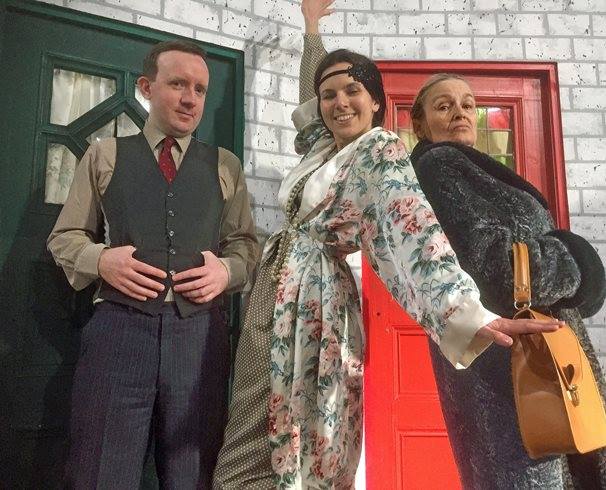 Duncan Harley reviews Doorways in Drumorty @ Aberdeen Arts Centre
Doorways in Drumorty is loosely based on the writings of a Strichen lass by the name of Lorna Moon who made it big in Hollywood.
Alongside her one published novel Dark Star, Lorna – born Helen Nora Wilson Low – escaped her native Buchan age 24 in around 1910.
Broken relationships and abandoned offspring followed before the talented, and by now re-badged, Lorna Moon took up with the son of Hollywood mogul Cecil B. DeMille and forged a successful career as a scriptwriter.
Her short stories, first published in Century Magazine, feature a clutch of thinly disguised Buchan folk and pull few punches. Titles such as 'The Sinning of Jessie MacLean' and 'Feckless Maggie Ann' did not endear her to the locals and, in true Lewis Grassic Gibbon tradition, legend insists that her books were shunned by the local library service.
Penned by author/playwright Mike Gibb the play explores the curtain twitching mentality of small-town Buchan. Questionable morality, dubious loyalty, fractured community and tightly held family bonds inhabit the tale and through the course of a series of vignettes the reality of a century old Buchan community is revealed warts and all.
A three-hander – Estrid Barton, Fraser Sivewright and Lucy Goldie take on some dozen roles – Doorways is at points humorous, poignant and even tragic.
Neatly bookended by Lucy Goldie's Lorna Moon in full 1920's flapper gear the play hits hard.
A heavily pregnant and destitute Bella Tocher is banished from Drumorty to fend as best she can. A new minister unwisely accepts a dinner invitation and is labelled a thief, the local dentist elopes with the postmistress and – following the theft of a chicken – an innocent infant is subject to divine retribution.
Gossip, double-standards and rumour-mongering infest the close-knit community but of course:
"You're only the gossip on the street until something more interesting comes along."
Set and lighting are simple and reek of a more austere era. Fast paced, the character changes are at times difficult to follow leaving some of the audience at least lagging behind the action on stage.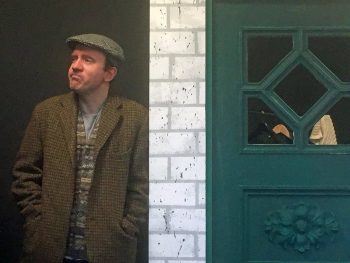 However eventually, when it becomes clear that this is not a tale about Lorna Moon but is a tale based on her writings, the building blocks slide into place.
As for the title; there is speculation that alongside revelling in the name Lorna Moon – she had taken up with Walter Moon in around 1913 – Lorna was a great admirer of kailyard authors such as Ian MacLaren and J.M. Barrie.
Barrie's 'Window in Thrums' and MacLaren's 'Drumtochty' provide some clue as to the provenance of the 'Doorways in Drumorty' header.
As Lorna, an admirer of Barrie seemingly said:
"I'd rather be Barried than buried."
This is in essence an important play and seems destined to re-awaken interest in a woman who, although ruthless in her pursuit of career, nevertheless put the likes of Strichen on the map.
Mind you, at the final curtain and despite the loud applause, it was hard to shed the notion that the long-gone folk in the Buchan graveyards were still cockin' a lug and shakin' their heids at the pure cheek o' the lass.
Stars: 4/5
Produced by Andy Corelli and written by Mike Gibb, Doorways in Drumorty will tour 18 venues across Scotland between 18 April – 18 May 2019
Click here for tour dates and tickets.
Words © Duncan Harley. Images © Andy Corelli