Bad Manners at the Lemon Tree?  It would be rude not to go.  By Rock Chick and photos by Dod Morrison
What better way to end the festive season and start 2015 than with a bit of Ska with Bad Manners at the sold out Lemon Tree on 2nd January.
The band was formed in 1976 and spent 111 weeks in the UK singles chart between 1980-1983. Buster Bloodvessel is the only original member left in the current line up.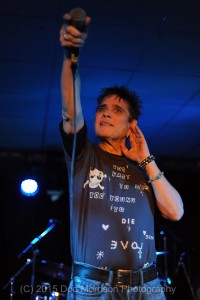 Max Splodge came on as support and was well received by the sell out crowd. During the set he did covers of old favourites including "Nellie the Elephant"," Swords of a thousand men", "2 pints of lager and a packet of crisps please" and Sham 69's "Hurry Up Harry".
The very bouncy crowd lapped it up and were in high spirits waiting for Buster and the band to come on stage. They arrived to chants of "you fat bastard "and went right into the first song, "This is Ska".
The set list was quite extensive with loads of songs from their back catalogue – "My girl lollipop" "Lorraine", "Ne ne na na na na nu nu" and "Special Brew" to name a few.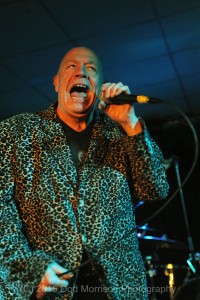 The tempo slowed down a bit with "Can't take my eyes off you" which was a cover of an old Frankie Valli song. With over 500 people in the venue, it had turned into a sweatbox, but this didn't stop everyone dancing away.
There was a short instrumental at the start of the encore then Buster came back on to do "Lip up Fatty" and "The Can Can". He's still as energetic as ever and bounced around all night and he more than deserved the few pints I'm sure were waiting for him as he left the stage!
He announced they'd be back later in the year so I'm sure we'll see quite a few familiar faces then as well.
Definitely a "must see" gig for anyone's to do list. See you down the front!