The Future Shorts Festival is the biggest pop up film festival of its kind, and continues to grow. Showcasing the most exciting short films from around the world, anyone anywhere can set up a screening and join this massive screening network and powerful global community.  With thanks to Fiona Soe Paing.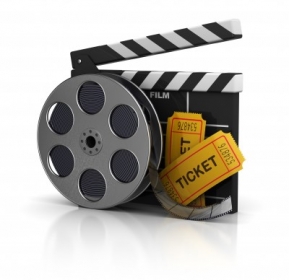 Since November 2011, festival screenings have taken place in over 541 cities and 178 countries with an audience of more than 75,000 people experiencing a showcase of the best short films, often alongside live music, DJs and art.
From London to Tokyo, Cairoto Kabul, screenings have taken place across a massive network of music halls, cinemas, theatres, galleries, clubs, bars and warehouses.
Future Shorts celebrates the best and most innovative short films, connecting global stories with global audiences.
Every three months, Future Shorts HQ in London puts together a feature-length programme of some of the best classic, cult and award-winning short films from around the world. The festival programme is then made available to a global network of film enthusiasts, promoters, entrepreneurs and adventurers who book, organize and host local screening events. Screening partners pay a fixed fee for the festival programme, which varies according to the intended size of their audience, and then promote the screening, charge for tickets and keep any profits.
In addition to the Future Shorts selections, the autumn programme at SNAFU will also include screenings of short films by local film makers, and this first edition will premiere three new animated music videos by local electronica artist Fiona Soe Paing, which have been made with assistance from Creative Scotland.
The organisers of the SNAFU event are sending a call-out to all local film makers who have work that they would like to show at the next event, to get in touch via the Facebook event page – https://www.facebook.com/events/177919612332737/
THE FILMS –
Cafe Regular,Cairo
Director: Ritesh Batra
Egypt- 2012
11mins
A young couple find themselves speaking about things they have never spoken about before. In a city where the old and new meet, with the potential for anything to happen, they try to find their own place in a changing and uncertain world. Winner of Special Jury Mention at Tribeca Film Festival.
A Brief History of John Baldessari
Directors: Ariel Schulman & Henry Joost
United States- 2012
6mins
From the directors of CATFISH and PARANORMAL ACTIVITY 3, A Brief History of John Baldessari tells us everything we do and don't need to know about this American conceptual artist. Many know Baldessari as "the guy who puts dots on people's faces." But did you know that he is 6'7″ and that his wi-fi password is 123456789B?  An epic career is crammed into five and a half frenzied minutes. Narrated by Tom Waits.
Rite
Director: Michael Pearce
United Kingdom- 2010
14mins
Mike visits his estranged son on his birthday, wanting to take him out and rebuild a damaged relationship. But drink and the simmering violence from match day inLondontaints the occasion, resulting in a strained afternoon for both father and son. Pearce has been named one of the 'Stars of Tomorrow' by Screen International, and Rite was nominated for Best Short Film at BAFTA Scotland.
The Black Balloon
Directors: Ben Safdie & Joshua Safdie
United States- 2012
18mins
Winner of Sundance's Short Filmmaking Award, the Safdie brothers bring a film intended for children, morphed into a sci-fi urban fable. Black Balloon exploresNew Yorkand the complicated lives of individuals and their daily experiences from the heights of a stray balloon.
On the Line
Director: Reto Caffi
Germany- 2007
30mins
A story about love, voyeurism and guilt. A department store security guard watches a clerk in the store's bookshop on CCTV and falls for her. After he witnesses, and ignores, a supposed love rival being attacked on a train, guilt begins to destroy his once ordered life. On the Line has won over 50 International awards.
Thurs 25th October.
Doors open 7pm,
films start 8pm.
Adm: £5